4-RAIL Services Limited is a UK based scientific consultancy, providing environmental and materials consultancy, testing & analysis and support to the transport, construction and utility industries. They are UKAS accredited, RISQS audited and certified to BS OHSAS 18001 and ISO 9001 standards. For more information refer to www.4-rail.com.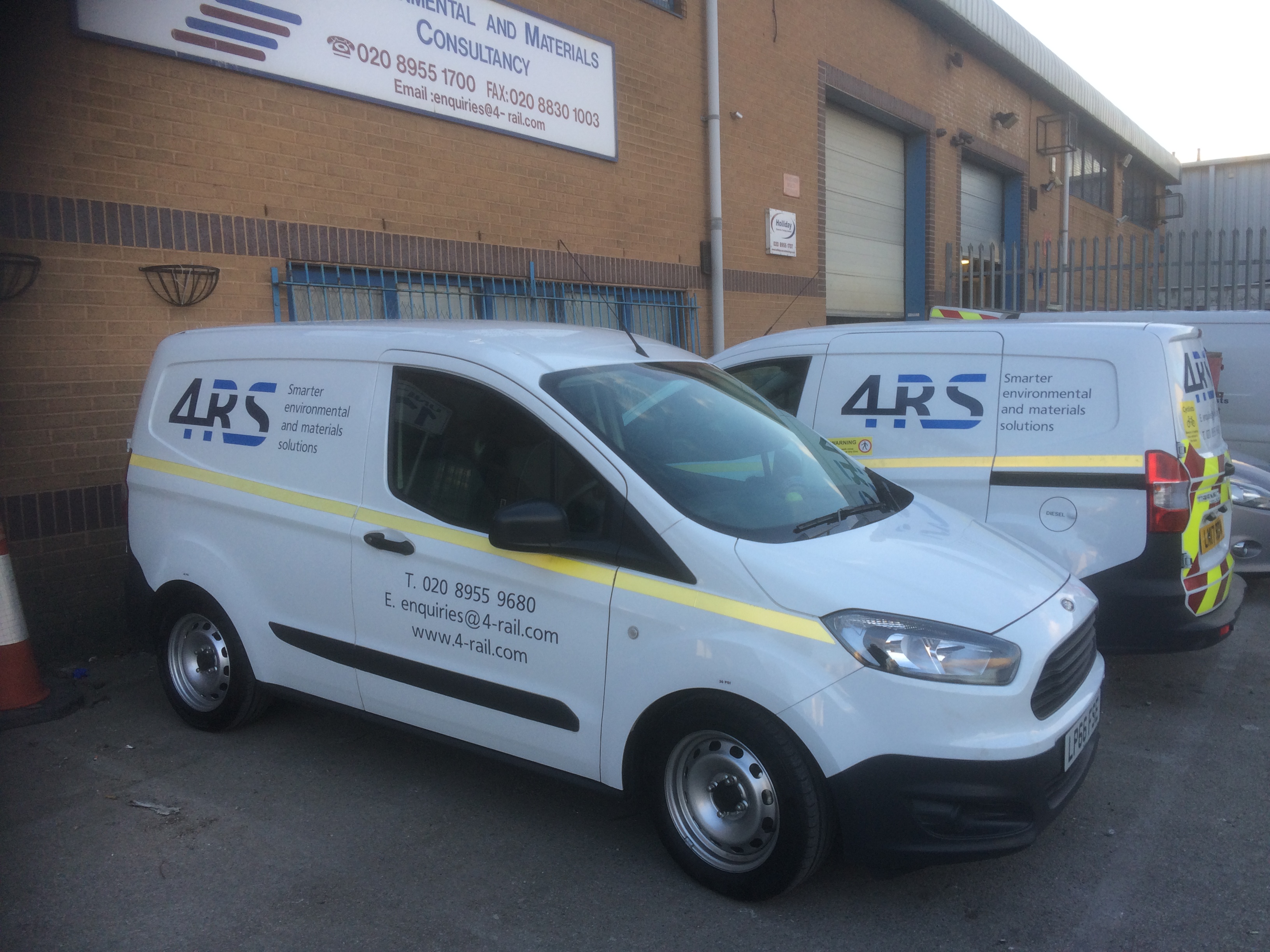 Victor Buonsanto, Group Fleet and Health & Safety Manager, reflects on continuing at Gold.
FORS was initially a contractual condition from Transport for London, but it has since transformed the way that we operate the fleet and develop drivers.
As a relatively small business with no HGV's and only a fleet of small vans, at first the Bronze accreditation seemed adequate, but then we quickly realised that FORS Gold accreditation fitted perfectly with company objectives to improve safety and environmental performance.
We were able to take advantage of the excellent benefits available to FORS members, such as free FORS practitioner training and free online driver training, discounted driver licence checks and discounted roadside assistance. And recognition by insurers of the FORS scheme has helped reduce increases in vehicle insurance premiums.
In tandem with these improvements, we installed trackers into every vehicle which quickly illustrated driver behaviour, and we have since purchased vehicles with in cabin Stop-Start technology.
The passage from Bronze to Silver and finally Gold was to complement a continual goal to improve our environmental impact and to illustrate to clients and staff alike our commitment to high standards.
Improvements have been many fold :
| | | | |
| --- | --- | --- | --- |
| | Average MPG | Total CO2 (tonnes) | Incident costs |
| April 2016 – March 2017 | 40.43 | 101.7 | £7440 |
| April 2017 – March 2018 | 43.06 | 100.1 | £4877 |
| Percentage improvement | 6.5% | 1.5% | 34.4% |
– Focus on driver health – assessment of drivers now features alongside assessments for shift work and site work. Safeguarding drivers has visibly worked towards improving individual driving standards for some, and highlighted where further targeted intervention is required. Where standards of driving are high, there has been a reduction in maintenance costs and allowed us to issue new vehicles safe in the knowledge that they will be well looked after.
– Increased focus during the recruitment process – a structured mentoring programme has been developed to allow young or new drivers to be supervised in their first 6-12 months on the road. Coupled with FORS training, by the time they drive solo, new drivers are comfortable at the wheel in London traffic conditions, and competent at driving fleet vehicles.
– Improved awareness of fleet generated noise – working shifts gives rise to increased perception of noise at night. Our drivers are made aware of their impacts on London residents, and fleet management includes reducing noise through design and adjustment of company procedures such as vehicle washing.
– Increased awareness of the company's carbon footprint – where possible, public transport is used by some staff working days. The protocol for selecting new vehicles includes assessment of clean energy models which would also satisfy the requirement of the Ultra-Low Emission Zone (ULEZ). Current replacement vehicles have Euro VI diesel engines with auto stop-start technology.
In an effort to keep improving, we aim to reduce idling through choice of future vehicles, publicity and driver training thus saving on fuel costs and gaseous emissions.

In summary, maintaining FORS Gold has always been about striving for the best fleet management standards possible. There is great pride in developing drivers where beforehand the driving element was subsidiary to the business task and there is immense pride in having third party recognition for high fleet standards visible for all staff and clients to see.
Please note: All published FORS Gold case studies have been submitted by the accredited company named above and transcribed verbatim.