Here at Aquaflow we provide drainage, sewer repairs cctv inspections, drain and patch lining, excavations and vacuum tanker operations.
Based in Canterbury in Kent with a central depot in Erith, we have been trading over 18 years, employ over 40 staff and since joining Fors in 2015 we have seen a dramatic increase in our fuel consumption, thus improving our carbon foot print across the board for our 37 vehicle fleet.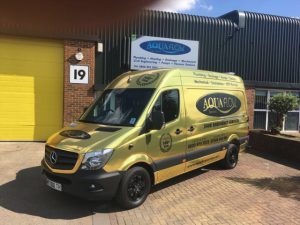 Managing Director Keith Borrett has headed our commitment to Fors and our progression to Gold in August 2017
We are always looking to improve and keep ahead of any industry changes, so looking to Fors it was a perfect way to achieve a recognised standard, improving all aspects of our road transport and especially improving safety to other road users, our drivers and the environment.
We achieved Bronze status in April 2015 at our first audit and found that we amalgamated our existing policies with a few new ones required by FORS and found ourselves achieving and exceeding Fors requirements
Once Bronze was achieved we were looking to progress to Silver, we took advantage of the many Fors on line tools ie fuel performance, driver training, PCN tracker and e learning modules and our drivers started to participate in the free FORS Safe Urban Classroom courses.
'All our drivers will benefit from seeing the roads from a cyclist point of view, I cannot emphasise enough how crucial the Safe Urban Driving Classrooms have been in educating our drivers.' – Mr Keith Borrett Managing Director
Fors workshops and their on line e learning modules have been a practical way of both improving and refreshing our knowledge and in learning from others we were able to take and implement new ideas, ie fuel and tyre usage courses, driver licence recording and driver health and fitness systems and seen improvements in our overall vehicle fuel consumption figures. Our Transport Manager Gianluigi Dadomo completed the 9 Fors Practitioner Workshops and found them invaluable.
 'Just seeing how other companies went about collating information so that their drivers and other road users would benefit was so educational' – Mr Gianluigi Dadomo Transport Manager
Once we were Bronze we wanted to escalate our accreditation quickly, mainly because of all the tools available through Fors, we felt that safety and health of our drivers and other road users would benefit and to make Aquaflow stand out in our industry.
Performance data – By using the Fors performance tools we were able to record improved fuel consumption, an increase of 14.40% more miles per gallon were achieved when compared to our first year with Fors.
| | | | |
| --- | --- | --- | --- |
| | Mileage | Fuel Used Litres | MPG |
| Jan 14-Jan 2015 | 107,016 | 24854 | 19.52 |
| Jan17-Jan 2018 | 441,653 | 89591 | 22.33 |
| Percentage improvement | N/A | N/A | 14.40 % |
*Annual improvement in MPG
Driver health and fitness review – our drivers are subject to an annual Health statement review and a six monthly on-line eyesight test. We have started implementing Private company medicals to all our HGV drivers and operators of specialist equipment, this will continue throughout our workforce. Health and welfare policies are in place including contacts for employees to seek assistance or help.
Strategy for recruiting drivers – as we employ specifically drainage engineers we have found a proven method is to promote in house when looking for new HGV drivers so that they already have great experience and knowledge of routing, customer sites and how our company operates.
Noise assessment – Strict policies are in place to ensure our noise pollution to kept to a bare minimum, a fresh risk assessment is composed for all new work sites. Vehicle and plant machinery are serviced regularly.
Modal shift and alternative vehicles – we use our vehicles to carry out specific drainage works so our only option is to use alternatively powered vehicles. We are in talks with Ford, Mercedes and Iveco who are introducing these powered vehicles very soon.
We change our vehicles every 3 to 4 years and we will be introducing alternatively powered vehicles where possible and purchasing vehicles with the latest Euro specification engines. We will continue to fit our new vehicles with all round camera systems. Driver classroom and on-line training will continue and be monitored closely, frequent toolbox talks and correspondence with drivers will ensure that drivers are kept informed and abreast of any changes in ours and the road transport industry.
Gold accreditation has enabled our company to home in and maintain high standards for drivers and the business in general. Through this and continuing with Gold reapproval we intend to make our operation a safer place in the workplace and on the roads especially for other road users.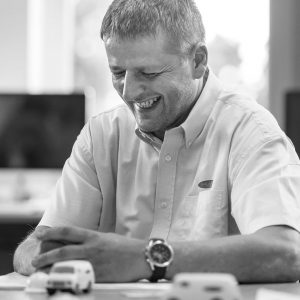 Visit our website, Facebook, Instgram & LinkedIn
FORS member feedback questionnaire. Please can you take the time to complete a short questionnaire and provide feedback on FORS. Please note all answers you provide will be strictly confidential and will be used to help us to improve FORS. To access the survey, please click here