Bates Transport Ltd, who are based in Slough, are a sub-contractor to Tarmac that transports asphalt and aggregates. Established in 2005, by the director Martin Bates.
The introduction to FORS has improved our transport operations here at Bates Transport Ltd.
We were introduced to FORS by Tarmac. We realised the benefits to our company that FORS had to offer are very beneficial in going forward. We immediately began to implement and review our procedures to enable us to apply for our Bronze. Bates Transport Ltd passed our initial audit first time round, this showed us that FORS was the way forward, from here it encouraged us to next achieve our Silver accreditation.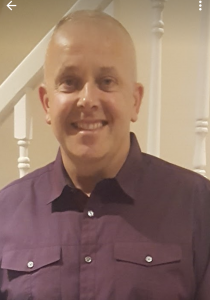 The information available to us has been very important in helping us achieve our Bronze and Silver accreditations. The information provided by FORS has enabled us to effectively produce documents for our annual audits.
As an accredited FORS company we really made the most of the benefits on offer, in particular, Performance management and e-learning tools, including toolbox talks.
'Since implementing the FORS standard, We feel an improvement in standards within the company, ie paperwork in order, fuel management, driver knowledge through training. The information and support through FORS is invaluable for any company' – M Bates
FORS e-learning has been and will continue to be a practical way of both improving our knowledge and learning from others, we continue with our awareness for Cycle Safety through the e-learning course, workshops and attending Tarmac Cycle Events with our vehicle.
'Our drivers have benefited from the FORS training and workshops which enables us to meet the standards expected in our industry' – M Bates
We have noticed a slight improvement in our fuel efficiency, which will continue to monitor, with ongoing training through FORS and the Scania Monitoring system.
| | | | |
| --- | --- | --- | --- |
| | MPG | Incidents per 100,000 Kms | Number of PCNs |
| Jan-Dec 2016 | 9.0 | Nil | 0 |
| Jan-Nov 2017 | 9.2 | Nil | 2 |
| Percentage improvement | 0.82% | Nil | 0 |
All our drivers complete a Medical Declaration on an annual basis. Also a driver fitness policy is issued which informs employees they have to inform the company immediately of any medical issues.
When we do recruit it is usually by word of mouth and recommendations, we are looking into young driver training schemes.
We have looked at all possible noise pollution generated, loading point and delivery point.
We have researched alternative transport modes to include Hybrid and Hydrogen powered vehicles, when vehicles are bought to the market that enables us to use them for our workload, we will definitely look into the possibility, in the meantime we use Euro 6 vehicle. how have you attempted to move part or all of your consignment from road to an alternative transport mode or used electric or alternatively-fuelled or powered vehicles within the fleet
Our plans for the future are to continue monitoring and improving where possible fuel management and reducing the number of PCN through ongoing driver training.
Becoming FORS Gold accredited will show that our company is dedicated to continual improvements in our service to Tarmac and their customers.
Please note: All published FORS Gold case studies have been submitted by the accredited company named above and transcribed verbatim.