Blockaid Limited are both a Haulier and Drainage specialist company and have been operating for some 15-25 years. My name is Theresa Cox and I am the Business Support Manager, we are based in Longsight in Manchester. Block Aid have achieved huge reduction in fuel usage through FORS by implementing the tracking system Masternaut which assists with better routing. We are always striving to improve our software to give better and more accurate findings this is why we have decided to also trial Optifleet which is also a monitoring system which provides daily driver activity which allows us to look into the driver's habits and performance to enable us to pin point any training needs he/she may require.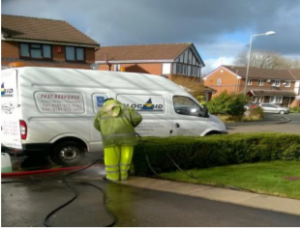 The FORS accreditation was first mentioned to us by Tarmac who we currently haul for, all their fleet is bronze standard. Going forward we thought this made ideal sense to get ahead of the game and once we had achieved Bronze standard and understood the benefits of performing best practice etc in our day to day running we then proceeded by ourselves to go for Silver and then Gold. We have now completed our first year at Gold Standard and we are proud to note we are the first haulier that haul for Tarmac in the Greater Manchester area to achieve it.
The initial FORS Bronze assessment was very thorough and encouraged us to use the benefits on offer particular the website which has many great benefits, CPC training/Practitioner workshops etc., I myself have achieved FORS Practitioner status. Having now attained both the Bronze and Silver accreditation, being able to display the FORS Logo on our vehicles, stationary and website identifies us to the public and potential clients as a company that takes its responsibility in health and safety very seriously and denotes where we are in the market place with our health and safety standards.
Since obtaining our Gold Accreditation we have taken on a further two new contracts hauling for new clients and we believe our Gold accreditation had assisted us in obtaining these contracts. To fulfil this we have taken on a further two vehicles with two new drivers taking our fleet total to 17. We continue to grow, we believe this is due to the assistance and clear guidelines FORS set out for its members. We are also setting up a training centre for our staff to keep them in line with the benefits FORS offer. By following RE A general photo, ideally showing vehicles with your company logo showing. [this photo will be used to promote your case study on FORS-online] these guidelines within FORS our reporting methods have improved and we now have a handle on everything from expenditure on maintenance to improved more frequent tool box talks, fuel usage and maintaining better transparency on key performance indicators within the business.
FORS continues to be a driving force within our business. We have commenced online E-Learning for our drivers, carried out training on vulnerable road users, we have better auditing on our fuel usage and Collison data. This has shown an increase this year but we have gaged this against better reporting and appointing a Collison avoidance specialist Debbie Lees after her carrying out specialised training with our insurance management company AON.
"I found the training with AON insurance management to be very insightful, with clear directions as to how to help our drivers be more aware" – Debbie Lees Senior Office Administrator.
Our main reason for our progressing to Gold was being able to display the FORS Logo on our vehicles, stationary and website to identify us to the public and potential clients as a company that takes its responsibility in health and safety very seriously and denotes where we are in the market place with our health and safety standards.
Performance data – Use figures (these may be performance management KPIs) that you have already provided to back up your words, see example below but it could be other sets of figures
| | | | |
| --- | --- | --- | --- |
| | MPG | Incidents per 100,000 Kms | Number of PCNs |
| Jan-Dec 2016 | 10.6 | 2.3 | 3 |
| Jan-Dec 2017 | 12 | 1.9 | 5 |
| Percentage improvement | 12.5% improvement | 17% reduction | 66% increase |
*Annual improvement in MPG and Incidents per 100,000 Kms
Driver health and fitness review – provide details of how your company is actively putting appropriate measures in place to minimise the risk of incidents as a result of underlying health problems or diagnosis of a condition
Strategy for recruiting drivers – give information about your strategy to engage in industry initiatives to encourage new drivers into the industry.
Block aid has always been aware of the noise we create when working. Our premises are within a residential area and we have operated from here for 25 years. We have implemented our own noise abatement procedure and this includes ensuring left hand turn audible warning is silenced after 6pm, our fleet has recently been updated with new vehicles (Euro 6) which are less noisy on operation than older vehicles, KPI's on driving increasing coasting and less braking, silent vehicle washers etc.
Due to the nature of our business which is hauling Asphalt to various sites on behalf of clients this would not be applicable to our organisation at this time. We do believe as technology advances there may be the facility to plain the road, and lay asphalt at the same time on an electric vehicle.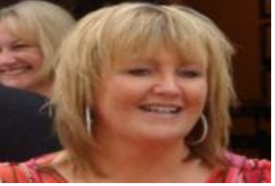 What are your plans for the future? E.g. 'In order to make continual fleet improvements we will be (introducing alternatively fuelled vehicles, purchasing Euro VI vehicles, revising the way we monitor driver fitness and health, procuring low entry / high visibility vehicles, bringing additional OCs onboard etc… as this will help our company to…)'
In conclusion our main reason for becoming FORS accredited was denote how serious we are about safety. In turn we believe, going forward that all construction sites and contracts will require at least a Silver accreditation
Block Aid Ltd: Website
Block Aid Ltd: LinkedIn
Block Aid Ltd: Facebook
Please note: All published FORS Gold case studies have been submitted by the accredited company named above and transcribed verbatim.