My name is Chris Foss director of Britaniacrest Recycling Ltd based in Reigate. Britaniacrest has been instrumental in setting the standard for years within the waste industry. We look after most of the waste in Surrey & Sussex and have been trusted by local councils for decades. Since achieving FORS we have been concentrating heavily on our impact on the environment from our fleet of 40 + vehicles as well as reducing the harm produced by the waste we recycle and the plans we have for the future.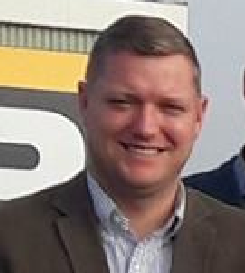 FORS was a logical step forward as achieved all the accreditations relevant to the waste industry, so after speaking with other companies we quickly realised the benefits it could offer us. We included all the team and started working hard toward it and have not looked back since with great feedback from drivers as well as the management teams.
The FORS Bronze audit was a lot more intense than we initially thought, but the auditor was very knowledgeable and supportive. We knew we were compliant, but we gained advice on how to progress further and developed the company to Silver within Six Months.
Our next steps were to utilise the Toolkits available, free DCPC Training and started to develop the workforce along the E-Learning route. FORS Practitioner has been started and the benefits have been staggering.
Chris Foss – "FORS Practitioner has been started and the benefits have been staggering."
The drivers have all completed the Safe Urban Driving course and they now have the experience from the view of the Cyclist, this has benefited us in fuel consumption, vehicle sympathy and their attitude toward Vulnerable Road Users.
Chris Foss – "We knew we were compliant, but we gained advice on how to progress further."
Our insurance company gave us the incentive to progress within FORS supporting us with part of the cost to install the cameras, sensors and audible left turn devices. Gold progression has been our choice, we want to be at the highest level in everything we take on and will continue with this ethos as we develop further.
We have been able to set some challenging KPIs in 2018, with new vehicles coming on to our fleet each year and the information from the fleet I am happy to say we have achieved the results we needed and will continue to push for more efficiency.
| | | | |
| --- | --- | --- | --- |
| | MPG | Incidents per 100,000 Kms | Number of PCNs |
| Jan-Dec 2017 | 5.56 | 0 | 0 |
| Jan-Dec 2018 | 6.98 | 0 | 0 |
| Percentage improvement | 20.35% | 0% | 0 |
*Annual improvement in MPG and Incidents per 100,000 Kms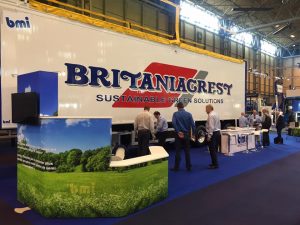 With our intensive company induction process, driver assessments and constant monitoring of our staff this ensures that all our drivers are in perfect health allowing them to driver our vehicles safely and competently going forward.
Even with the driver shortage, our name and long-standing image supports new drivers being recruited by recommendation alone.
Our industry is the most heavily regulated, we have neighbours and the general public to look after. To that end all our operations are constantly being measured for noise internally to keep a check on our impact on not only the resident's lives but the livelihood of our staff too. Vehicles are selected for not only fuel efficiency but their noise impact.
We are constantly looking for alternatively fuelled vehicles but the work, distance and stresses we put on our vehicles stops us from considering anything else at present.
We are in the process of applying to build a bespoke recycling facility catering for Plastic Recycling. This has been a sizable investment of capital but we are confident we can make a difference off the road going forward.
To Become Gold Accredited would set us apart from the rest both on the road and as a company. With more contracts within our reach this would allow us to invest further in the environment and pay back most if not all our carbon emissions with ease. We want to invest in the community and feel that the Plastic Recycling Centre is our way of paying something back.
Calling us at 01293 8220021 and visiting our Facebook