FORS has helped us with our commitment to driver and vehicle safety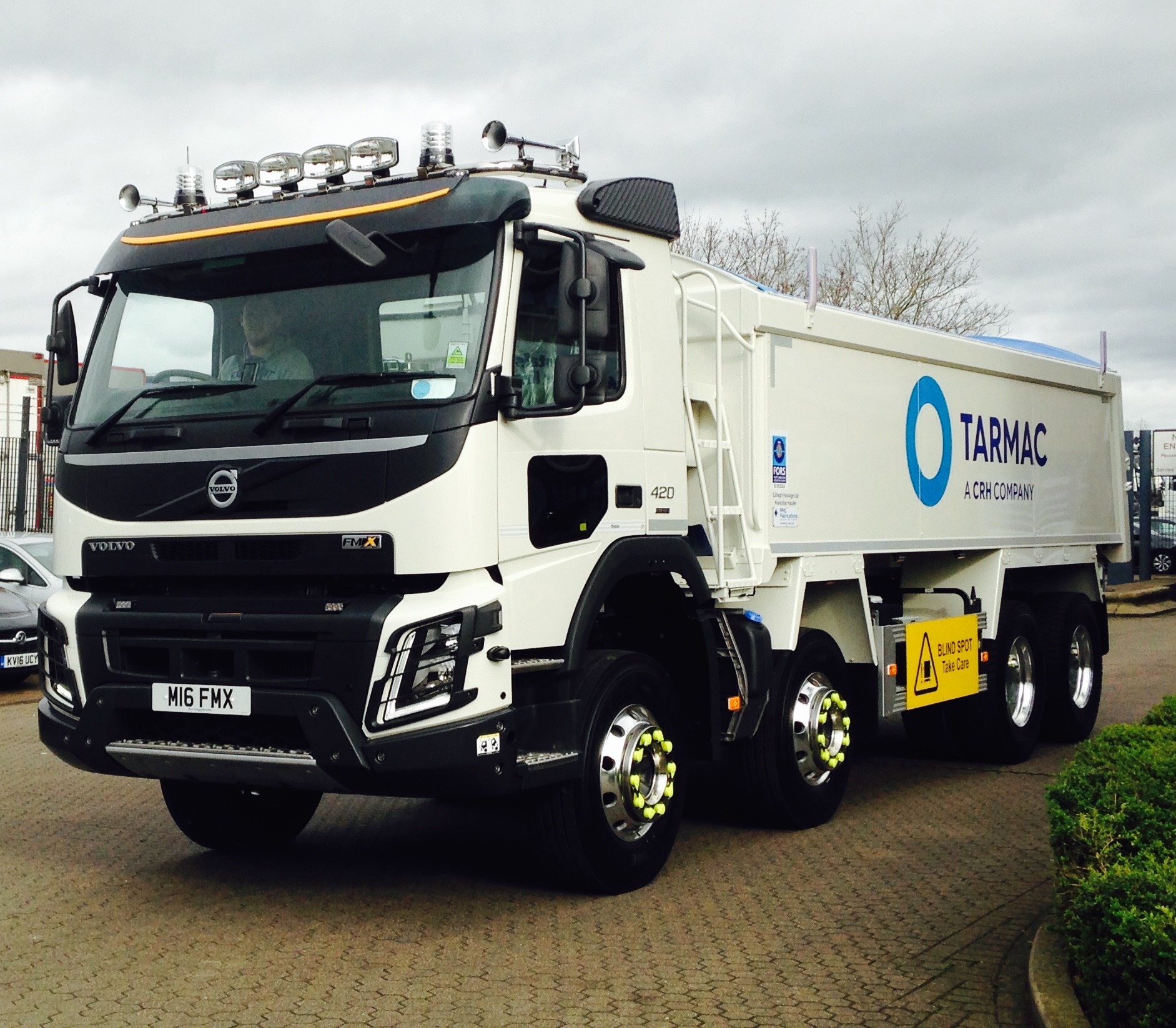 Based in Hertfordshire, Callagh Haulage operates as a core fleet sub-contractor for Tarmac Ltd in their southern region.  We have three 32 tonne tippers and employ four drivers and a newly recruited apprentice driver.  My name is Sarah Carr, I am Director and Transport Manager for Callagh Haulage Ltd and FORS has enabled us to improve all aspects of our road safety and fleet performance.
We first heard about FORS when as a core fleet sub-contractor for Tarmac Ltd they required us to become FORS Bronze accredited.
Our first audit was challenging however Callagh Haulage passed first time and we realised that our systems were far better as a result of joining FORS.  The whole audit process was hugely rewarding and the company and staff have benefitted from the safety systems introduced.
After gaining our first Bronze accreditation, we used the information and training available through FORS to further improve our internal systems and methods of working and in late 2015 myself and our lead driver completed the FORS practitioner works shops to gain our Practitioner qualification.  As we both drive the vehicles in our fleet, we also benefitted from the CPC hours given with the training.
Sarah Carr says 'Our FORS membership and training has been very important to me and the business development and has helped with our continued commitment to sharing the roads and improvements to driver and vehicle safety'
The FORS Practitioner workshops and our own commitment to improve the standards of our drivers and vehicles have helped our lead drivers to progress.  Two of our lead drivers have started their own company's and have become owner drivers who now work for Tarmac as part of their sub-subcontract core fleet.  And they have in turn become FORS accredited.
Sarah Carr says 'The FORS E-learning modules, tool box talks, safe urban driving and other available CPC courses has given us the structured training programme that has enabled us to help our driver progress'.
We have continued to use the knowledge gained through the FORS website, Practitioner workshops and the FORS annual conferences to explore how we can improve our business further and for the purpose of demonstrating our 'best practices', Callagh Haulage became Silver accredited in September 2015 and Gold in 2016.  Since we first gained our Silver accreditation, Tarmac now expects all of their hauliers to progress from Bronze.
Since we introduced our telematics software to the drivers, we have seen an improvement in our drivers speed compliance which has automatically improved their overall daily compliance score and is in the range of 95-98%.  A maintained improvement on this score is a company focus.
COMPLIANCE SCORE
WHOLE FLEET

SPEEDING

%

Compliance

HARSH ACCELERATION

%

Compliance

HARSH BRAKING

%

Compliance

OVERAL SCORE

%

Compliance

01/04/16 – 31/03/2017
96
99
93
96
01/04/16 – 31/03/2017
97
99
96
97
Annual Percentage improvement
1%
0%
3%
1%
In addition to our 6 monthly licence and eye sight checks we have introduced a 6 monthly licence declaration that requests details of any health issues and problems a driver may have. The form also reminds them to check when taking medication prescribed or purchased that they are safe to drive and that these medications need to be reported to the company.  This gives us the opportunity to check the details of the medication ourselves to ensure that it does not have any adverse effects when driving.Part of our driver induction contains all of the above elements and is carried out prior to the driver starting work.
In February, with the full support of Tarmac and through the Close Brothers SME apprentice scheme, we took on our first apprentice. Our focus is championing and training our apprentice to the FORS standard by making full use of E-learning modules, tool box talks and the SUD course.  Whilst our apprentice Simon is not yet driving our vehicles, he has benefitted from the structured training programme we are giving him using the FORS training available.
As a sub-contractor for Tarmac, they undertake a robust noise assessment of the different depots they have and we are given full details of this and comply with the measure in place for the depot we work out of and any other depot that we may visit in the course of our work for them.As an internal process, Callagh Haulage have undertaken our own risk assessment and review and our drivers have been issued with our own policy and operating procedure to ensure that the drivers are aware of their responsibilities.
Callagh Haulage are aware of the impact our vehicles have on the public and the environment. It is of great concern to us that our countries capital and our close city is in breach of the legal limits for NOX.  Our vehicle choices are driven by our wish to decrease our inpact on the environment.  Our vehicle replacement policy is to upgrade our fleet whenever possible with lower emmission vehicles.At the beginning of April, we took delivery of a second Euro VI vehicle with just one Euro V vehicle to be replaced as soon as possible.As a Tarmac Ltd sub-contract core fleet operator, our vehicles have to be compliant with their company vehicle specifications however within these specifications, wherever possible our policy is to choose vehicles that have lower emmissions, are more environmentally friendly and include safety features for the protection of other road users.
During the first week of April we took delivery of our latest Euro VI vehicle therefore leaving us with just one left to upgrade.  This vehicle replacement scheme will show significant reductions in emissions and savings in future years and we will continue with our programme of replacing the existing fleet with lower emission vehicles.
When the new vehicle arrives, it will be installed with a nearside vision window and this will be the second of our three vehicles installed with this additional safety measure.  The wellbeing of our drivers is crucially connected to the safety of vulnerable road users and by decreasing our work related road risk we can actively participate in making our roads safer.
Our goals have always been to concentrate on the important elements of road safety along with key management aspects of sustainability and environmental awareness and FORS has given us the tools to accomplish this.  Telematics data shows that our fleet runs to an excellent standard and this is improving year on year.  Our aim is to ensure that this compliance remains at its high level and improvement made wherever possible.
Callagh Haulage first became Silver and Gold accredited to show our improvement and progression within the FORS structure.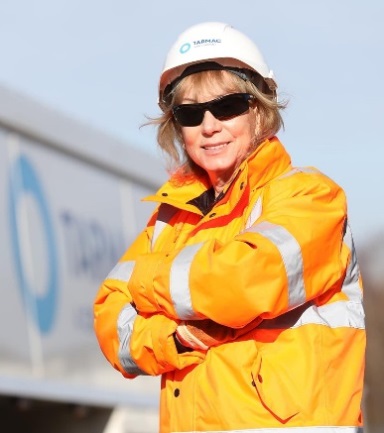 Whilst we were sad to lose valued members of our driving staff we are proud that Callagh Haulage were able to further their career within the road haulage industry.  They and our apprentice have benefitted by using the FORS training and structure and we look forward to our apprentice becoming a driver on our fleet.
Our re-accreditation will demonstrate to our staff, clients and competitors our continuing commitment to FORS and road safety.  Our FORS Gold will also allow us to work as a sub-contractor for Tarmac Ltd and progress future staff through a career path within the road haulage industry.
Please note: All published FORS Gold case studies have been submitted by the accredited company named above and transcribed verbatim.