CEMEX is a global building solutions company and leading supplier of aggregates, cement and ready-mixed concrete. In the UK, CEMEX has over 400 locations and also provides asphalt, flooring solutions, concrete block and railway sleepers.
Carl Milton, Regional Logistics manager, based in Cheshire, explains how CEMEX continues to continuously improve their work-related road risk through FORS.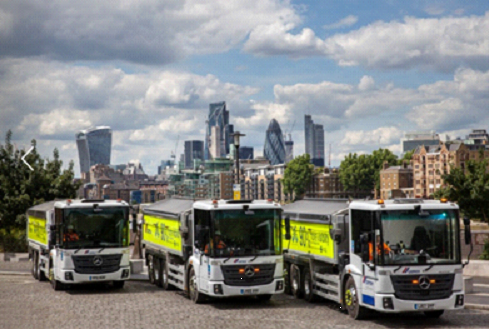 CEMEX has worked closely with groups such as Road Peace, a national charity for road crash victims, supporting those bereaved or injured and working for road safety.
It was their Chair, Cynthia Barlow, who advised us that the Fleet Operators Recognition Scheme formation and we were keen to become one of the initial members.
We passed our bronze assessment first time round. This was encouraging acknowledgement that good company standards and processes were in place.
Since then, the FORS standards have progressed to push operators to continually improve road safety. CEMEX were pleased to pass all re-assessments since we enrolled in the scheme.
We have continued to support and promote the FORS organisation and attended supporting events and training initiatives. E.g. Road Risk Champion and Collision investigation pilots and roll out.
One of the next steps for CEMEX was to roll out FORS membership to its sub-contractor hauliers. This gives us confidence that FORS standards are being adopted both company, industry and UK wide.
January 2018 was set as a deadline for all registered haulier sub-contractors to be FORS accredited and at the end of 2017 – 98% had done so – the remaining have been delisted.
'FORS bronze has become a minimum requirement to become a CEMEX registered contract haulier"  Scott Jones – CEMEX Strategic Haulage Manager'
CEMEX have continued to develop and refine our work-related road risk programmes and raise standards to improve vulnerable road user safety and subsequently achieve the highest FORS standards.
CEMEX were the first in the industry to purchase a low access, high visibility tipper and consulted heavily with their drivers during the trials to achieve a vehicle which was suitable for the industry and the environment we work in. There are three on the fleet now with a view to purchase more as part of the vehicle replacement programme and all vehicles being ordered are N3 chassis with a glass panel in the passenger side door. This achieves an enhanced visibility of pedestrians, cyclists and other vulnerable road-users.
'We have been happy to adopt best practises gained from FORS and embed them into our business'  Carl Milton – CEMEX Regional Logistics manager'
Our progression to Gold highlights our passion for being leaders in work related road risk and road safety for vulnerable road users. We believe that for us to cascade best practise to our contractors and colleagues in other parts of our business and across the CEMEX operations outside of the UK we need to have an exemplar operation.
This lead to a review of CEMEX processes and adoption of best practise from the courses and the further training of two driver development officers for the collision investigation and road risk champions. We revised our incident forms and refined our processes to improve the learning cycle from incidents and have now rolled out to the business.
CEMEX Road traffic collision performance:
| | | | | |
| --- | --- | --- | --- | --- |
| CEMEX Business Area | | | | |
| | 2013 | 2014 | 2015 | 2016 |
| Blameworthy | 63 | 63 | 61 | 46 |
| Aggregates | 50 | 42 | 40 | 32 |
| Cement | 13 | 21 | 21 | 14 |
| Non Blameworthy | 72 | 90 | 71 | 58 |
| Aggregates | 44 | 71 | 42 | 31 |
| Cement | 28 | 19 | 29 | 27 |
| Grand Total | 135 | 153 | 132 | 104 |
With the FORS best practise incorporated into our incident investigations and Collision champions we aim to further reduce our incident rates and build learnings into our driver training programmes.
We can see this best practise being passed on and adopted by our sub contract hauliers and we have seen them develop in recent years via our annual leadership workshops and the adoption of best practise by other CEMEX operations in Europe, USA, Mexico and South America.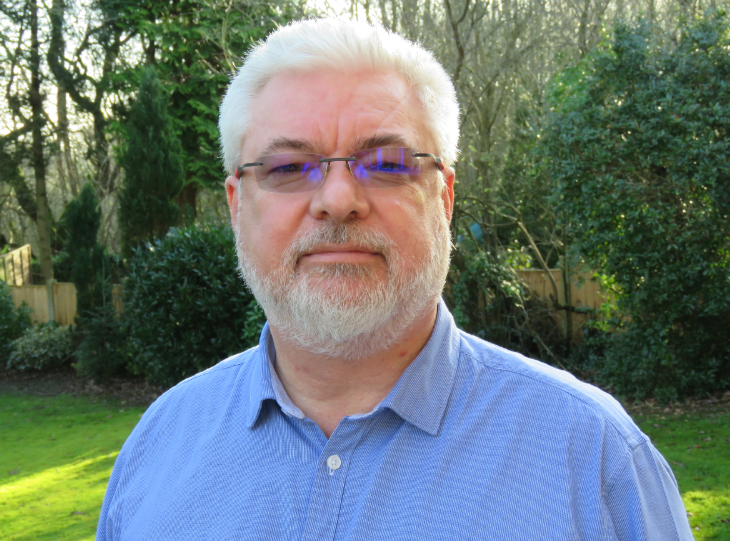 We plan to continue developing our WRRR and supporting road safety via our driver training and public awareness campaigns and collaboration with industry and pressure groups.
In 2018 we are planning a road safety pedestrian campaign and increasing our school road safety days.
As a FORS Gold operator, we have adopted FORS as our bench mark for all road movements of our products and the ethos of continual review and improvement in the goal of zero harm for our operations.
We have rolled out this ethos to the contractors in our business and promoted best practise not only in the UK but to our wider business across the globe.
Contact        CEMEX@CEMEX_UK
Carl Milton
CEMEX UK Regional Logistics Manager
Please note: All published FORS Gold case studies have been submitted by the accredited company named above and transcribed verbatim.