Clasic Labour Services Ltd are a sub-contractor that transports aggregate materials for Tarmac Industries. They were established in 2007 and since joining FORS, their KMLP has been at its' lowest since launching as a haulage business. By implementing the FORS practices into the business, the company has been able to save on fuel and decrease their fleets emission output. Managing director of Clasic Labour Services Ltd, Laureniu Circiolan, explains how FORS has been beneficial to their company.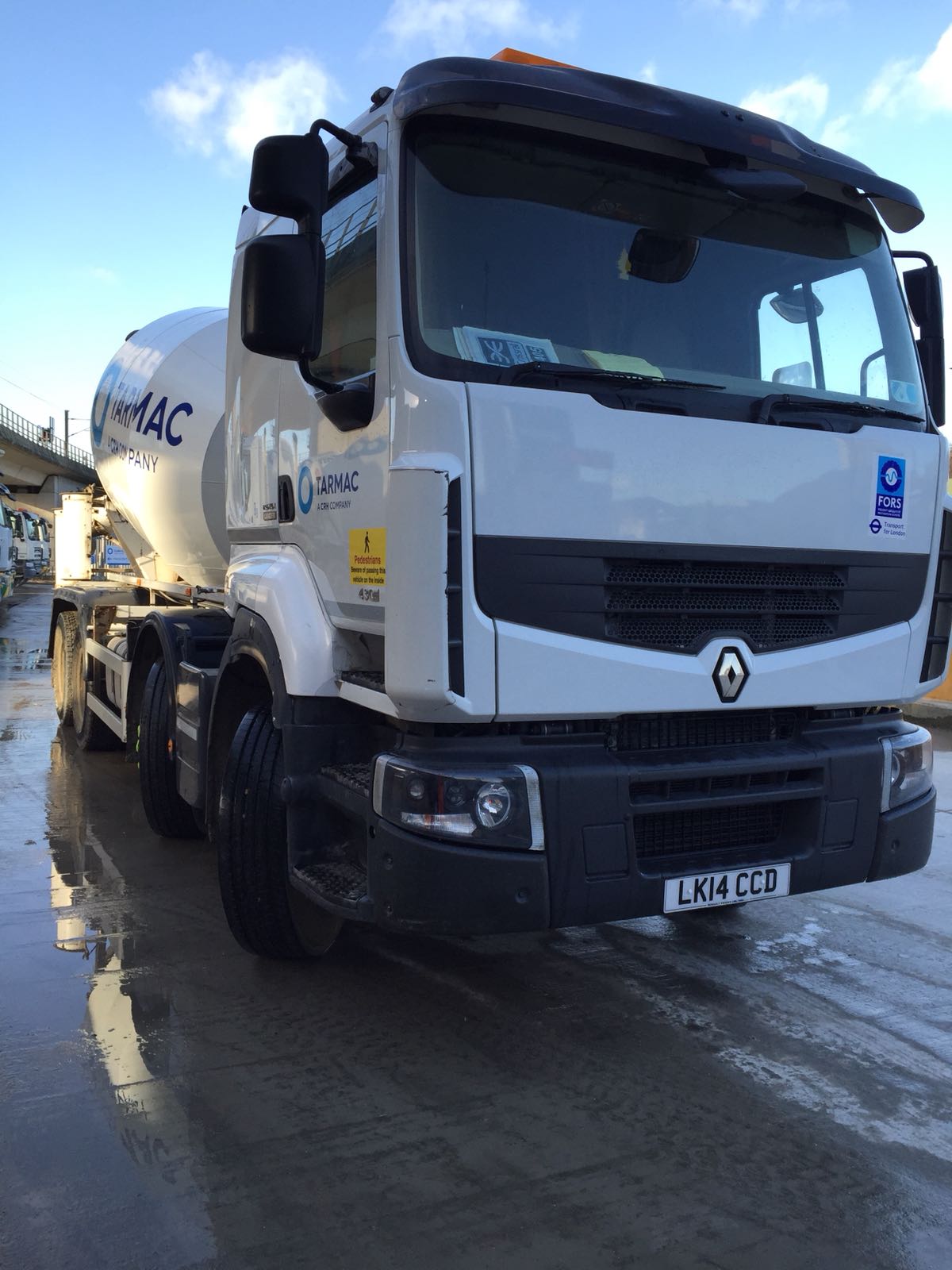 We initially came across FORS when tendering for work in outer London. After conducting further research on FORS, we saw the wide range of toolkits available for members. The toolkits introduced us to new methods of saving on fuel and decreasing our emission output researching ways in which we can reduce our fleets' fuel usage and emission output. After seeing the toolkits, we were convinced that FORS would help us start implementing the best practices into the business.
We were able to achieve our initial FORS bronze accreditation with little difficulty as FORS provided us with the guidance necessary to achieve our bronze accreditation first time round. Achieving this accreditation showed us how easy it would be to continue improving as a fleet, by implementing better practices necessary for acquiring a higher accreditation.
After achieving our first FORS accreditation, we were encouraged to continue making use of the FORS toolkits. In particular, the FORS eco-driving-for-HGVs report, which informed us of techniques and methods to use to encourage eco-driving. Furthermore, we also made use of the fuel tracker tool FORS offers, which records the fuel usage, KMPL and emission output of our fleet. Having this tool allows us to keep track of our progress or shows us where we need further improvement.
'Having the fuel tracker has helped us organise our data more clearly where we can see our progress more clearly.' – Laureniu Circiolan
Not only has FORS helped us improve on our KMPL, but has also helped on improving our drivers performance and confidence on the road. Due to the FORS e-Learning resources being of easy access, our drivers were more encouraged to regularly complete the driving modules. One module that helped our drivers acquire a better understanding of vulnerable road users was the cycle safety module. This module showed our drivers the road and a road accident through a cyclists' perspective. After completing this module, our drivers are now more aware of vulnerable road users.
'Our drivers are now more confident on the road thanks to the FORS e-Learning modules.' – Laureniu Circiolan
After becoming a FORS accredited company, we saw an increase of cliental coming to the business. Furthermore, we saw noticeable improvements in our fleets KMPL, after implementing the practices required to become bronze and then silver accredited. We are now working using practices required to become gold accredited and we are already feeling the benefits of performing at this level.
In the ­­­­­last twelve months, we have increased our KMPL by 4.3% thanks to FORS.
| | |
| --- | --- |
| | KMPL |
| Nov 16 – Jan 17 | 1.86 |
| Feb 17 – Jan 18 | 1.94 |
| Percentage improvement | 4.3 % |
At Clasic Labour Services Ltd, we ensure that our drivers' health is suitable for our mode of work by requesting them to fill out a health questionnaire. In this health questionnaire they must declare any health complications that may affect their driving. We will then refer them to a GP for further consultation. We also ask of our employees to carry out an eye test every six months to ensure their eye health is suitable for driving.
When recruiting at Clasic Labour Services Ltd, we advertise via online platforms such as gumtree. At classic Labour Services Ltd, we offer drivers with no prior tipper driver experience, a paid two-week buddy plan. This plan consists of the new recruit shadowing a more experienced driver in their daily driver duties. Using this method helps ease the new driver into their new work environment. Once the two weeks are completed and the new recruit has shown they have the ability to drive independently, they can begin their official employment with the business.
The vehicles we use to transport our materials are one of the major contributors to the roads noise pollution levels. In order to decrease these levels, we have implemented the anti-idling technique which was learned from the FORS anti-idling toolkit. This technique consists of our drivers turning off their engine at the appropriate time, when their vehicle is stationary for a long period of time. This method also helps our fleet save on fuel.
The aggregate materials that we transport must be kept at a high temperature and within an insulated body. Therefore our vehicles require a power turn over system. As of yet, there are no alternate vehicles that are more environmentally friendly, suited for our mode of work other than our current vehicle being used. However, we plan to keep up to date with any changes made in the tipper vehicle industry.
At Clasic Labour Services Ltd, we plan to continue encouraging our drivers to regularly complete driving modules and courses, as we feel if our drivers are performing to the best of their ability; it will positively affect our fleet overall. Furthermore, we plan to keep up to date with any improvements made in the tipper vehicle industry, so we can implement more environmentally friendly vehicles into the business.
Being FORS Gold accredited would increase our company's credibility and therefore bring in more cliental. It would also ensure that our fleet is performing at the highest possible standard, and using the best possible practices. Moving forward, we would like to continue aiming for lower fuel usage and emission output, and we believe continuing to work with FORS would help us be consistent with this goal.
Please note: All published FORS Gold case studies have been submitted by the accredited company named above and transcribed verbatim.