Dancon Services Limited is a franchised operator to both Tarmac and London Concrete that has been established for over 5 years. The company delivers concrete to busy construction sites across London and the southeast and we treat safety as an upmost priority in our daily operations. The help and guidance FORS provides for its operators has contributed to maintaining and even improving the companies high safety record. Director Danny Lyons explains FORS has assisted his business to meet the high standards expected within the industry.
I first heard about FORS through both London concrete and other operators that recommended me to the scheme.

Dancon Services Limited had its first bronze audit in 2013 and being a well organised and compliant company, we passed first time. Moving forward we made preparations to move up to silver with the relevant driver training and fitting the fleet with the compliant safety features. We gained silver accreditation in October 2017.
Once we became a FORS accredited company I quickly made use of all the guidance and training tools FORS has on offer in particular the driver e-learning which has given my drivers a clearer understanding of vulnerable road user awareness and fuel efficient driving which is beneficial to a transport operation.
"FORS e-learning training has developed driver knowledge of both vulnerable road users and fuel efficient driving and has contributed to maintaining the companies high safety record and seen an improvement on mpg."   Danny Lyons, Managing Director.
Safe urban driving workshops are a useful way of raising awareness of vulnerable road users by allowing drivers to experience what it is like to be a cyclist in a busy urban area which I believe, has made them more observant and improved  their skills as professional drivers.
We gained bronze accreditation in 2013 and stayed at that level until October 2017 where both Tarmac and London concrete had advised all operators to apply for Silver accreditation. we realised there were further benefits of gaining Silver accreditation and it has also opened doors towards gaining access to further contracts.
Our mpg, incidents and PCNs have all improved as indicated on the table below
| | | | |
| --- | --- | --- | --- |
| | MPG | Incidents | Number of PCNs |
| Aug 16 – Jul 17 | 6.3 | 8 | 19 |
| Mar 17 – Feb 18 | 7.8 | 4 | 15 |
| Percentage improvement | 24% | 50% | 21% |
We are monitoring and reviewing the health and fitness of our drivers using medical declaration forms which are issued on employment and reviewed every 6 months thereafter. In addition we encourage our drivers to cycle to work to improve fitness and reduce parking congestion at the operating centre.
Our drivers are largely recommended to us as are we to them however we have reviewed other options in recruiting new drivers into the industry via local schools, colleges and we are currently looking into a new website which will incorporate a recruitment section encouraging new drivers to join the business.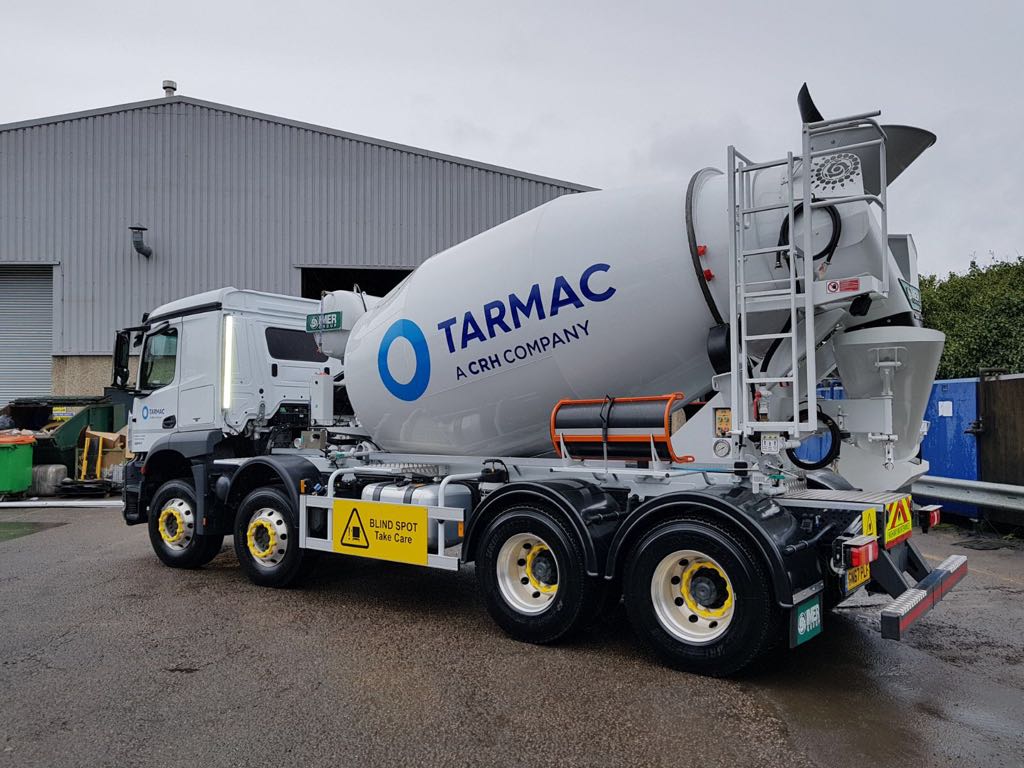 Although our operating centre is not in a noise sensitive area, some of the sites we deliver to can be so we carry out toolbox talks with drivers demonstration the importance of minimizing noise as much as possible. Also, the new euro 6 vehicles we have recently ordered have noise reduced mixer drums which will contribute to keeping noise levels low in our operations.
We are always looking at how alternate fuel technology is moving to meet the needs of the industry however there is currently nothing suitable to meet our needs. We have just ordered a further five-euro 6 vehicle making steps to an all euro 6 fleet, reducing emissions and improving fuel efficiency.
We will be purchasing more euro 6 vehicles making steps for the fleet to be 100% euro 6 within the coming year this will further reduce the fuel usage and minimise the emissions output of the fleet.
Dancon services Limited is proud to be a Silver accredited member of a scheme that continues to evolve and develop helping operators maintain the high standards that are expected within the industry. Gaining Gold accreditation will further build on the reputation of the business and make steps to achieving the status as a high quality operator.
Please note: All published FORS Gold case studies have been submitted by the accredited company named above and transcribed verbatim.