DSP Haulage Ltd is a sub-contractor for both Tarmac and Hanson Industries. DSP Haulage Ltd transports aggregate and asphalt materials for these industries and have been doing so successfully since 2012. Since DSP Haulage Ltd has joined FORS, their fleet has seen significant improvements in their KMPL and overall working standards. Managing director of DSP Haulage Ltd, Dilawar Singh, explains how FORS has been beneficial to their company.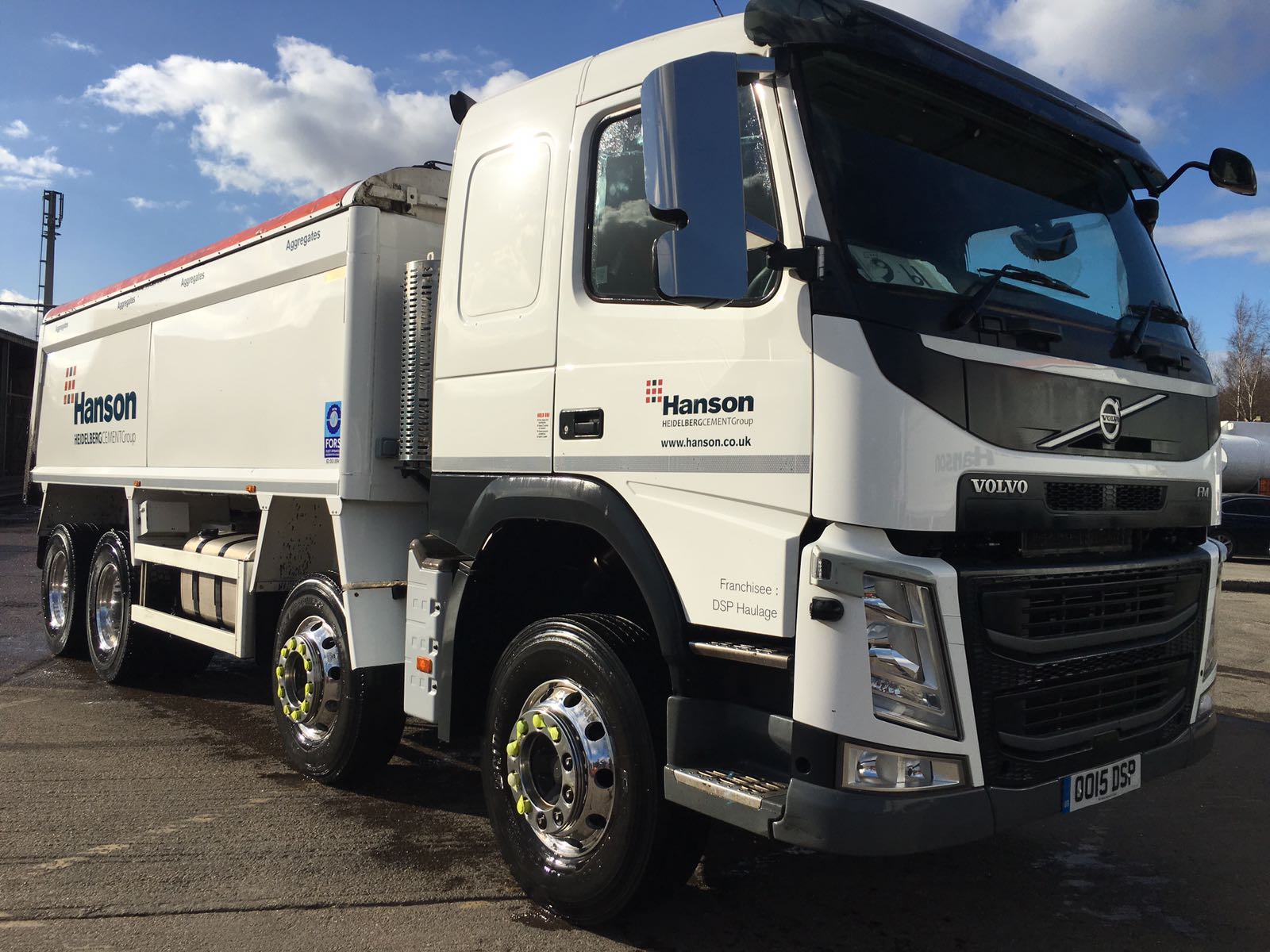 We initially came across FORS when tendering for work in outer London. After acquiring some parking notice charges, we saw that FORS would provide us with the guidance and tools for our drivers to avoid future parking charges. We began to implement the recommended procedures to reduce our fuel usage and parking charge notices; we saw immediate improvements after following the FORS recommended practices. Since becoming bronze, silver and gold accredited, our PCN's received have decreased significantly along with our fuel usage.
Our audit for our first gold accreditation went smoothly as we were familiar with the process after receiving our initial bronze and silver accreditations. As FORS provided us with clear and specific guidance to achieve a gold accreditation, we had no trouble acquiring the accreditation first time round. By having our fleet use gold standard procedures, we have reaped the benefits of being a gold accredited haulage company. We are now encouraged to remain a gold accredited company after seeing how beneficial it has been to our business.
Once we became a FORS gold accredited business, we decided to focus on how we could further improve our management techniques in order to provide better guidance to our drivers. We learned how to improve on our driver management by reading An Industry Code of Practice (ICOP) provided by the FORS website. Furthermore, we also made use of the LoCity Fleet Manager toolkit which provided us with the information on how to reduce our vehicles negative impact to the environment. It also provided us with the guidance and information to improve driver safety.
'Our PCN's have significantly reduced since joining FORS and utilising the PCN tracker.' – Dilawar Singh
The easy access training resources FORS has to offer to our drivers has significantly improved our drivers driving ability and knowledge. Moreover, the e-Learning resources available for managers have also been beneficial for improving the management of the business and drivers. After completing some of the online modules, we have begun to implement techniques in order to increase the safety of vulnerable road users and our drivers. We have also began to implement techniques to improve on our fleets fuel efficiency and emission output.
'Management of the business has significantly improved thanks to the management specific e-Learning modules provided by FORS.' – Dilawar Singh
After being gold accredited and carrying out the recommended practices to be considered a gold accredited business, we believe that we have been working at our maximum potential since becoming gold accredited. Therefore we are encouraged to continue working at this standard, and aim to remain gold accredited to show the public, our clients and future cliental that we are working at the highest possible standard.
In the ­­­­­last two years, we have increased our KMPL by 29.75% thanks to FORS.
| | | | |
| --- | --- | --- | --- |
| | KMPL | Incidents per 100,000 Kms | Number of PCNs |
| Mar 15 – Feb 16 | 2.42 | 3 | 11 |
| Mar 17 – Feb 18 | 3.14 | 0 | 4 |
| Percentage improvement | 29.75% | 100% | 63.63% |
At DSP Haulage Ltd, we request that employees fill out a health questionnaire prior to official employment to ensure they are fit to work. In this questionnaire they must declare any health issues. If there are any health complications that may affect their driving, we will then refer them to a GP for further consultation. Furthermore, we also request that our employees carry out an eye examination every six months to ensure their eye sight is suitable for driving.
When recruiting at DSP Haulage Ltd, we like advertise through online platforms such as indeed. In our recruitment advertisement, we offer tipper drivers with no previous experience a two week buddy plan. This plan consists of a new driver being shadowed by a more experienced driver, who will provide them with the appropriate guidance and assess whether they are suitable for independent driving once the two week training period is complete.
Our HGV vehicles are known for their contribution to noise pollution. Since joining FORS, we have learned new techniques and been recommended equipment that would reduce our vehicles' noise levels. One technique that has proved most effective is the anti-idling method. This technique is when drivers turn off their engines when their vehicle is idle for a long period of time. Using this method also helps us save on fuel.
The material our fleet transports requires a heated environment and must have a system where our material can be easily deposited from the vehicle. Currently, the only vehicle suitable for our mode of work is fuel powered and therefore not very environmentally friendly. However, we plan to keep up to date with any improvements or changes made in the vehicle industry and if any alternatively powdered vehicles are made available.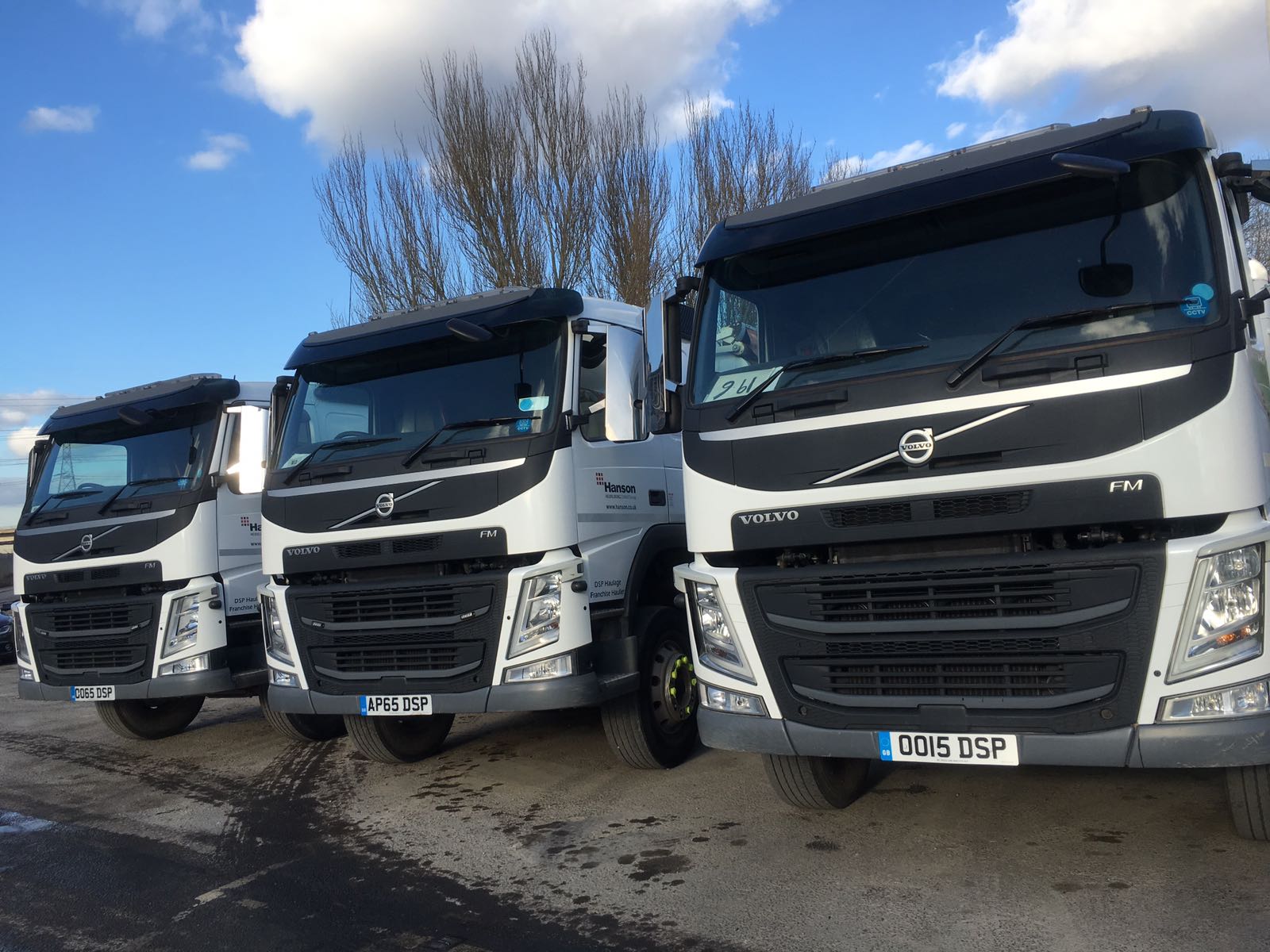 At DSP Haulage Ltd, we plan to continue our research in ways we can reduce our vehicles' negative impact to the environment.  Furthermore, we plan to encourage our drivers and management to complete the appropriate FORS modules and courses, to ensure our methods and knowledge are up to date. We aim to change all vehicles that do not have a euro six engine.
Having DSP Haulage Ltd remain FORS Gold accredited would reassure our clients that we are still working at the best possible standard. It would also ensure our business' credibility remains intact for us to continue bringing in new clients. Being gold accredited has helped our fleet use the least amount of fuel required to operate launching as a business; and has also reduced our number of PCN's overall. We wish to remain gold accredited, as we thrive from working at such a high standard and want to show the public and fellow hauliers that the FORS way is the best way!
Please note: All published FORS Gold case studies have been submitted by the accredited company named above and transcribed verbatim.