Earthline are a leading independent family owned mineral extractives and earthmoving business. Based in the south of England they offer a range of products and services, specialising in both primary and recycled aggregates produced and processed at their own quarries. Tom Reddy; Driver Training Manager at Earthline explains how FORS has helped the company develop into a leading operator in the sector.
We originally got involved with FORS in 2014 due to a customer request for us to hold the accreditation, and since then it has formed the basis of our transport policy, allowing us to measure improvement in all aspects of our transport operations.
Having successfully passed the Bronze audit at the first attempt, we took the necessary steps to move towards Silver accreditation. Since we had already been fitting all the required vehicle safety systems to our vehicles long before we had heard about FORS, gaining Silver accreditation was a relatively straightforward process.
In early 2015, we created a JAUPT approved training branch – Earthline Driver Training – in order that we could deliver relevant CPC training to our own drivers, tailored to our specific needs in order to deliver the most beneficial results to the business. One of our core values is operational safety, and our Safe and Fuel Efficient Driving courses have been delivering promising results since then. By delivering our own courses in combination with Safe Urban Driving from Fleetsource, we can ensure our drivers are best equipped to deal with their challenging and quite specialist job.
'Safety is our priority, always'. Tom Reddy – Driver Training Manager
FORS Practitioner workshops were a key benefit to our business in 2017, both for improving current knowledge of legislation and allowing great networking opportunities with other company representatives from similar sectors, discussing common themes and sharing ideas on how they overcome the various challenges in this rapidly changing industry.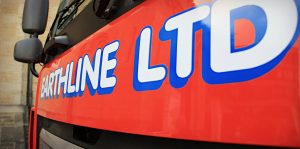 In Oxfordshire, we pioneered the 'Safer Oxford Cycling Scheme' with the support of Thames Valley Police, Oxfordshire Fire and Rescue Service and Oxfordshire County Council. The scheme offered the public, specifically vulnerable road users, the opportunity to sit in the cab of one of our vehicles and have the danger areas and blind spots demonstrated to them by our drivers. The scheme was very well received and more of these events were held through 2016 and 2017. We firmly believe that we have a responsibility to help make the roads as safe as we can. By running these events we are hoping to promote an attitude of teamwork between drivers of large goods vehicles and vulnerable road users, through a mutual respect and understanding. These events, inspired by FORS and in combination with our leading driver training program are helping to make that happen.
'We firmly believe, that we have a responsibility to help make the roads as safe as we can' – Malachi Chambers – General Manager.
On achieving Silver level, we decided to push for Gold to demonstrate our industry leading position to our customers and to reiterate our commitment to maintaining high levels of safety and raising standards. It was reassuring to know that meeting the standard for FORS Gold would put us among a very small number of high level operators. This was a particularly proud achievement for our relatively modest scale.
In our constant quest for improvements in fuel consumption via influencing driver behaviour – which can be a very challenging task in our sector – it was pleasing to see that when comparing June 2016 to June 2017 our average fuel consumption had improved from 7.43mpg to 7.62mpg and similar for July 2016 to July 2017, where averages rose from 7.35mpg to 7.51mpg. Performance is definitely moving in the right direction and we are very proud of our drivers and the standards they are constantly trying to achieve and surpass.
With the industry shortage of HGV drivers very current in the news at the moment, we are pleased to be taking part in apprenticeship programs and offering our employees the chance to gain an LGV licence as part of their training and development. Hopefully safeguarding the needs of the industry and our own business, against the demand for sufficient qualified drivers in the future.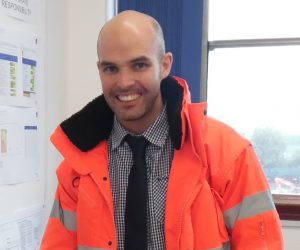 As we look to the future we are watching the development of low entry / high visibility vehicles with interest as well as the introduction of the Direct Vision Standard. Working primarily within the construction sector, our customers are demanding ever more sophisticated vehicles, and we will be looking to adopt the latest standards in order to maintain our industry leading position. The development of meaningful advances in alternative fuel technology will be very interesting over the coming months and years, as yet we have no viable alternatives to the Euro VI diesel engines in our rugged off road 8×4 tippers.
Because of our continued commitment to road safety, operational efficiency, environmental impact, and staff training; achieving FORS Gold has been fantastic recognition of our relentless pursuit of excellence. We are proud of our green credentials and we constantly strive to improve, continually investing in our vehicles and staff to ensure we can offer our customers the very best service. Something they have come to expect from us, and something we are proud to say we can deliver, time and again, to only the highest standards. The Earthline standards.
Please note: All published FORS Gold case studies have been submitted by the accredited company named above and transcribed verbatim