Erith Haulage Ltd, part of the Erith Group, is a leading haulage supplier to the construction and related industries.  We are a family run, employee owned trust, founded in 1967 by Tom Darsey. The company's ethos continues to be of quality service and a focus on customer satisfaction.
The Fleet Operator Recognition Scheme (FORS) Standard integrates with our ISO BSI 39001:2012 Road Traffic Safety management systems has strengthened existing policies and procedures. It has improved the use of technology and developed our workforce to the highest levels of competency.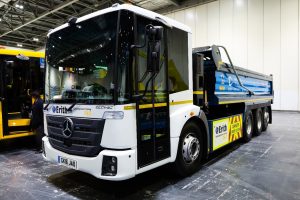 The scheme is the 'go-to' industry benchmark which forms part of our ongoing strategy for continuous improvement and confirms our commitment to ongoing exemplary levels of best practice within the haulage industry.
Our initial audit process confirmed that our existing processes were strong; but through our continuous improvement principles we recognised the benefits achieved through the FORS Standard.
Since successfully obtaining Gold Status in June 2014, we have continued to evolve our working practices and product technology. Introducing the 'Safety Wheel,' as part of our Safety:27 campaign and the procurement of Low Entry Cabs (LEC) has elevated our commitment towards the safety of vulnerable road users.
"This accreditation demonstrates our commitment to delivering the highest standards to the construction industry in fleet safety, environmental impacts and promotion of the FORS scheme." – Keith Briggs, Transport Manager
An essential benefit of the scheme is the provision of performance management tools, toolbox talks, e-learning modules and practitioner workshops. Erith promotes our experience of the scheme and share our expertise through participation of Exchanging Places and other community engagement events. These aid to raise awareness of the dangers of sharing London roads with construction traffic.
"We have continued to place ourselves at the top of the waste and construction sector ensuring that we are continually advancing our fleet safety and efficiencies, whilst reducing our impact on the environment." – Guy Mallard, Haulage Operations Manager
Erith has delivered on professional improvement in line with our Training and Development Strategy. The ability to provide approved training through Erith Training Services (ETS) our internal training division, has resulted in our drivers having achieved Level 2 National Vocation Qualification in Driving Goods Vehicles, Level 2 Emergency First Aid and Safe Urban Driving. This investment has provided a positive impact on our fleet related key performance indicators.
| | | |
| --- | --- | --- |
| | MPG | Distance Travelled |
| Aug – Jul 16 | 5.99 | 1423320 Miles |
| Aug – Jul 17 | 6.24 | 1537875 Miles |
| Percentage improvement | 4.17% | 8.05% |
Driver Health and Fitness: Erith is continually focused to providing mental health support through trained staff. Details are provided within the HGV Drivers: Policies and Procedures Handbook alongside support and guidance information.
Strategy for recruiting drivers – We have continued to maintain our proven track record within the industry of employing locally. Through apprenticeship schemes, employee referrals and in-house development, all our staff are supported within their role allowing us to achieve a consistently high level of role retention.
Noise assessment – Through ongoing reviews in emerging vehicle technology, Erith have procured the latest technology available to champion standards in noise reduction techniques.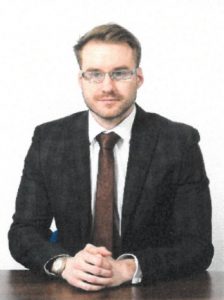 Modal shift and alternative vehicles – Erith have a range of transference modes already in place. We ensure via the tender process that we use the optimum process available for the specific project requirements. Thus, each project has its individual and bespoke transport needs met.  For example, within the last period we have successfully utilised barge movements along the River Thames for material and waste movements. Furthermore, we have introduced electric vehicles into our company car fleet and installed charging points to provide accessibility and promote the uptake of alternative fuel vehicles.
"We are proud of our commitment to road traffic safety and the accreditation demonstrates our dedication to achieve better than best practice within the industry." – Guy Mallard, Haulage Operations Manager.
Visit our website