Explore Transport Ltd is a joint venture business (Laing O'Rourke Construction and WS Transportation – William Stobart) formed in 2015 to offer expertise primarily focusing on construction based logistics and to deliver sector leading health & safety standards. I'm David Pepper; the Transport Operations Manager, hopefully this case study will give you a flavour of what our operational capabilities are and how we have utilised FORS guidance to enhance our standards, specifically regarding Vulnerable Road Users. Currently our business operates around 100 vehicles from key locations nationally. The current vehicle fleet ranges from 32T rigids fitted with mounted cranes, regular 44T artics through to those with STGO CAT 3 capabilities. The Explore Transport trailer fleet now exceeds 500 assets and comprises of regular flat beds, step-frames, low-loaders, in-loaders, tippers, concrete mixers and specialist heavy haulage combinations. Our current key product mix includes Pre-Cast Concrete / Plant (Lighting Towers trough to Crawler Cranes and Piling Rigs) / Modular Buildings / Tower Cranes / Formwork / Aggregates / Pre-Mixed Concrete all with the ability to be undertake 24/7 across the United Kingdom. Explore Transport are very keen to understand customer needs with the view to offering safe, efficient and cost-effective solutions.
Working closely with Laing O'Rourke construction projects in / around London has meant that we are well aware of the FORS standards and the importance placed on not only adhering to but actively embracing and exceeding them whether through engaging with our workforce or fitting new technology to help manage and mitigate  road risk.
We passed our initial Bronze assessment first time (Oct '15), which was a straightforward process aided by the fact that the majority of our systems already met the criteria of the accreditation. Becoming part of the FORS scheme has encouraged us to keep on improving our systems, policies and the focus we have on VRU's. We consequently went for Silver accreditation, which we achieved in Dec '15 and retained the following year along with achieving Gold accreditation (Dec '16).
'The FORS management toolbox has not only helped us to enhance our operating standards but also those of the partners we use', explains David.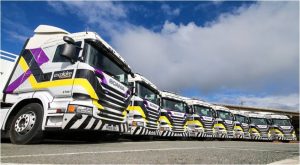 FORS guidelines ensure every vehicle on the Explore Transport fleet comes fitted with a range of key features designed to improve the safety of both the driver and notably vulnerable road users; such equipment includes 'live' 360 degree camera footage which can also be viewed remotely by office based staff / Near side proximity sensors with audible and visual alerts / Reversing audible alert with manual disengagement when operating within noise restricted areas / Appropriate near side under-run protection and stickering. All Explore Transport drivers undertake 'on cycle' Safe Urban Driving training and any other site / project specific inductions meaning they are fully aware of the potential dangers VRU's are exposed to.
'Such driver training harnessed with the safety equipment installed on our vehicles has seen a decrease in incidents per KM – From one incident every 107,000 KM's to one every 143,000 KM's in the last year', advises David.
| | | | |
| --- | --- | --- | --- |
| | MPG | Incident Frequency – 1 per KMs | Euro 6 LGV's On Fleet |
| Sep'15-Aug'16 | 4.7 | 107,000 | 62 |
| Sep'16-Aug'17 | 5.9 | 143,000 | 86 |
| Percentage improvement | 26% | 34% | 39% |
Driver health and fitness review – At Explore Transport all successful LGV driver candidates have a pre-placement health questionnaire sent out with their employment offer pack. This questionnaire is completed by the individual and sent back to Optima (Explore Transport's health care provider). We then organise an appointment with Optima for the individual to complete a 'Safety Critical Medical' and where necessary a 'Health Surveillance Medical'.  For 'Safety Critical Medicals', recall is every 2 years for over 50's, every 3 years for under 50's. For 'Health Surveillance Medicals', recall then reverts to DVLA standards thereafter – Every five years up to the age of 65 and annually over the age of 65. Full Occupational Health support is available to offer guidance & support where deemed necessary.
Strategy for recruiting drivers – To help encourage LGV driver recruitment Explore Transport attend key industry & recruitment events to help engage with prospective candidates and to explain the focus we put on Health & Safety and fundamentally how we intend to continually raise these standards, particularly with regard to construction logistics.
Noise assessment – Explore Transport's current primary operational activities relate to construction logistics, as such collection / delivery points tend to be in areas governed by noise pollution timeframes, typically no work before 07:00 and after 20:00 Mon to Fri & no work before 09:00 and after 20:00 at weekends. All Explore Transport vehicles are however fitted with reversing beepers that can be de-activated via a dashboard mounted switch where the restrictions apply. Drivers are also encouraged to minimise engine idling again to mitigate levels of disturbance.
Modal shift and alternative vehicles – Given the various types / mix of products that Explore Transport currently moves, there is limited opportunity to utilise alternative methods of transportation – Notably due to loads not being standardised either by dimensions, weight or projections. Likewise, we are significantly restricted by the varied delivery schedules, lead-times & site constraints we are required to work towards – Not conducive with the restraints a rail freight timetable would enforce for example. However, given the location of our London operating centre and our endeavor to reduce our carbon foot-print further, continued efforts will be made to understand whether the Dagenham rail head could be utilised effectively. Further to introducing increased visibility N/S doors to a number of vehicles regularly operating in / around London, Explore Transport are working closely with a major vehicle manufacturer (Dennis Eagle) to manufacture and trial a 6×2 urban tractor unit which incorporates a low entry cab and greatly increased driver visibility, thus reducing operator blind-spots and offers confidence to fellow road users, notably VRU's – Due to be unveiled at the Freight In The City Expo 2017 (London 7/11). The development and pending introduction of such tractor units based at our London operating centre will be to perform the final delivery leg into city centre construction sites, thus minimising the requirement for regular tractor units to travel into areas densely populated by VRU's – Ultimately helping to mitigate the potential for negative incidents. Explore Transport's aim environmentally is also to run a modern fleet of LGV's with minimal environmental impact thus we are replacing any Euro 5 engine vehicles with Euro 6 variants.
This year the business has expanded further, firstly with the creation of a Specialist Heavy Haulage division harnessing the knowledge and expertise of key individuals from the industry and secondly by offering more extensive Cement Mixer capabilities with the on-going procurement of a rigid fleet. Another key upcoming development as detailed previously will be the trialling and introduction of our Urban Tractor Unit as we look to champion VRU safety.
Being a FORS Gold accredited operator not only provides a source of great pride but also reassurance that the high standards we strive for allied with our approach to continuous improvement in managing occupational road risk is recognised and extremely worthwhile. As more and more companies achieve this standard, FORS inspires Explore Transport to continue the journey of sustaining this performance and building upon our continuous improvement & innovative approach to road safety.
For all enquiries please follow link below or contact us on 01322 733000
http://exploretransport.co.uk/contact-us/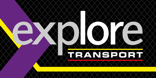 Please note: All published FORS Gold case studies have been submitted by the accredited company named above and transcribed verbatim.