Firwood Timber & Plywood are a family owned and managed company.  Established over 40 years, they specialise in the supply of Timber & Plywood to the formwork industry. Below explains how FORS has helped Firwood validate and build upon their existing good practice.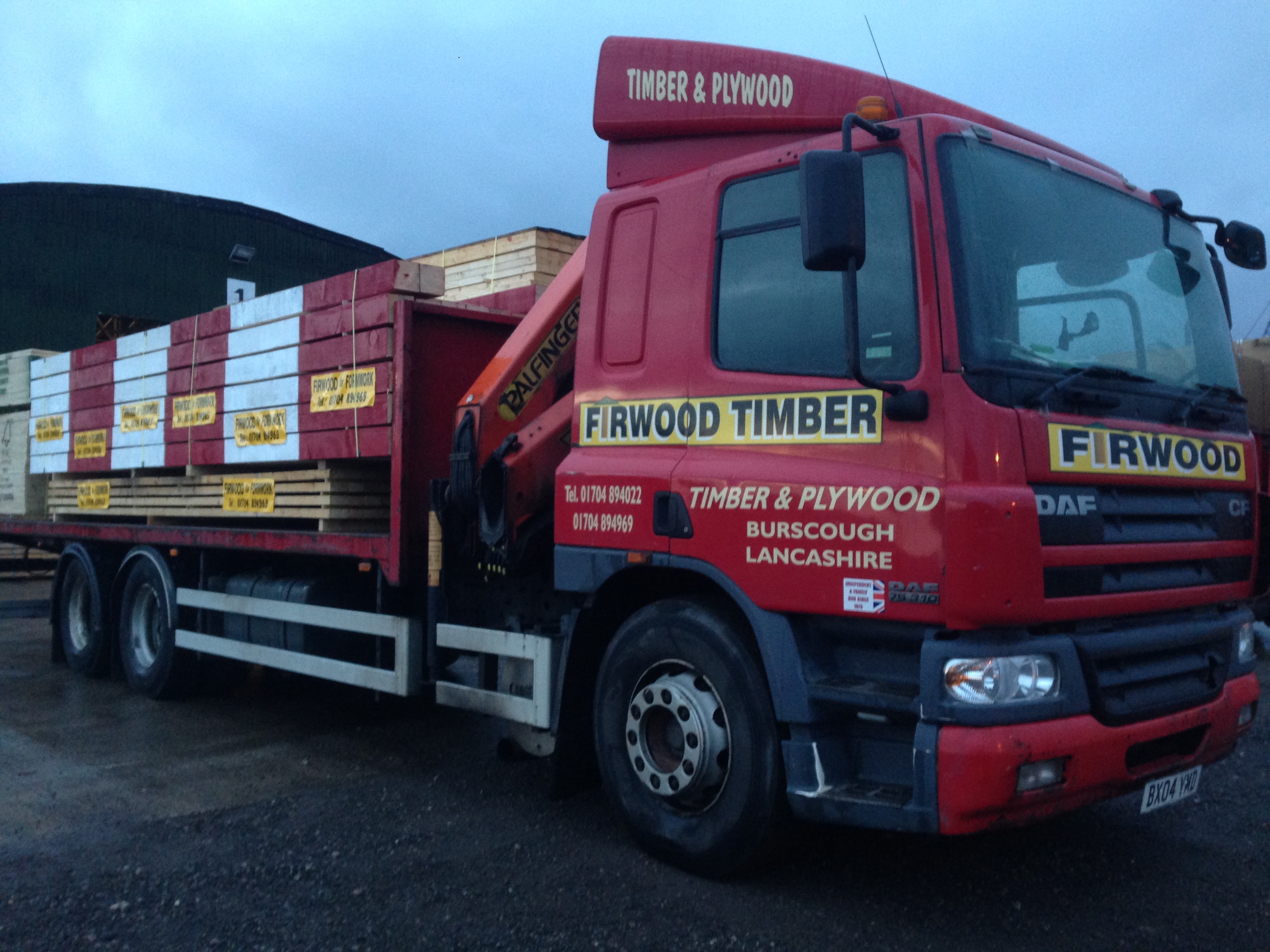 We first heard about FORS through transport publications, and as a result of our involvement in supply to the Crossrail Project. We made many improvements to our own vehicles, as per specifications requested by Crossrail, and in conjunction with guidance issued by Transport for London. Through the installation of fresnel lenses to our vehicles, accompanied with nearside proximity sensors and audible left turn alerts, we have given our drivers the best tools to continue to make deliveries in the most safe and efficient manner possible. As technology and the FORS standard developed, we have added further vehicle safety items such as reversing cameras to our Rigid Vehicles, highlighting our commitment to reducing injuries caused by HGV's.
Our experience with the initial Bronze audit was extremely positive, and we were pleased to find that most Bronze requirements and systems were already in place within the business. The Bronze specification enabled us to improve upon our existing policies and procedures. Therefore, the achievement of the Bronze accreditation permitted us to continue to deliver to major construction sites throughout London.
Once we were under-way with our Bronze Scheme, we continued our individual driver improvement using FORS resources. Firwood proudly achieved Silver status in April 2015, and incorporate FORS online driver training on a regular basis to maintain and refresh our drivers' knowledge. We also use FORS publications and toolbox talks for further education. Firwood then implemented a system to periodically check the validity of drivers licences against the DVLA website.
All FORS accredited drivers have completed their Safe Urban Driving course, which is requirement for FORS silver accreditation. We felt this was an extremely beneficial course for our drivers to undertake, as our drivers spent some time on a bicycle on the road. This practical element to the training gave our drivers a better perspective of what it is like to be a vulnerable road user, and further enhanced their professional driver training.
A large majority of our customers are members of the FORS Scheme. Sharing a common transport accreditation leads us to find that good transport practice becomes a priority, and leads to good communication and efficiency between all parties involved.
Firwood Timber decided to progress through the standards of Bronze to Silver to Gold as it was clear that the good practices already established within the company could be formalised in order to gain a respected accreditation. FORS bronze was already a requirement to delivery to many customers within the M25 area. It was clear that not only was the area beginning to widen, the Silver accreditation was soon to become a minimum requirement. By going one further and achieving and maintaining Gold, we can continue to be one step ahead of our competitors when it comes to safety and service.
By enhancing our drivers knowledge and awareness, and through improving existing policies and procedures, as a company we have seen Driver infringements and PCN's stay at zero over a 2 year monitoring period, along with a low number of recordable incidents. Our overall fuel usage has also dropped by 9%. We continue to monitor and investigate all infringements that may occur, and strive to maintain our excellent record within the industry.
| | | | |
| --- | --- | --- | --- |
| | Fuel Used | Incidents per 100,000 Kms | Number of PCNs |
| Jan-Dec 2016 | 55352 | 1 | 0 |
| Jan-Dec 2017 | 50213 | 1 | 0 |
| Percentage improvement | 9% | 0% – maintain | 0% – maintain |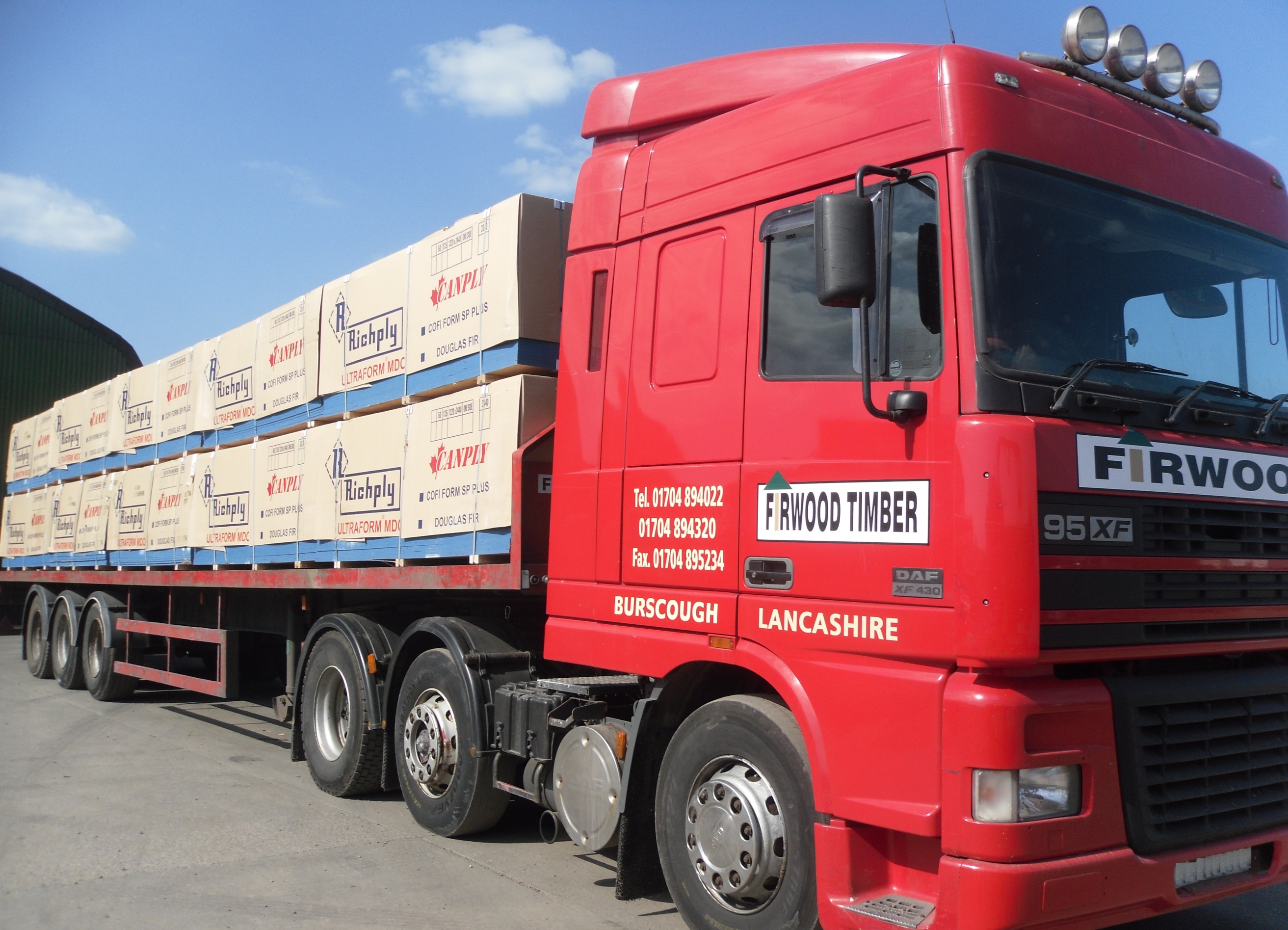 We have also implemented policies to carefully monitor our Driver's Health and Well Being, opening clear lines of communication between drivers and management, therefore minimising the risk of incident as a result of underlying health problems or diagnosis of a condition.
Firwood have also taken measures to reduce noise pollution when completing their daily tasks. We work closely with our customers in regards to access plans and routes, to ensure our vehicles avoid residential areas wherever possible. We have also installed white noise reversing alarms, which are instantly locatable, heard only where it matters, and approved by the noise abatement society.
Firwood plan to continue to work with the FORS standard when looking to improve the technology within our fleet. We will take into investigate further the potential to move some of our consignment from road to an alternative method of transport, should the circumstances allow. We will take into consideration when renewing the fleet that Euro VI engines, along with alternatively fuelled HGV's will have a stronger presence within the market, and be high on our list of specification when choosing a vehicle.
By achieving and maintaining the standard of FORS Gold, we will continue to aim high, and remain at the forefront of the Timber market. Our valued customers will be assured they continue to receive nothing less than, the best industry practice when trading with our company.
Our new website can be found on www.firwoodtimber.com
Please note: All published FORS Gold case studies have been submitted by the accredited company named above and transcribed verbatim.