Flannery Plant & Haulage Ltd has been established for 15 years as part of P Flannery Plant Hire Ltd, a family run company that has a long tradition in plant hire going back 45 years.  Flannery Plant & Haulage Ltd is involved with the heavy haulage areas of the business, providing expertise, experience and logistics to deliver heavy items of construction equipment across the UK to service major construction projects on behalf of our clients. We deal comprehensively with all aspects of this from planning, routing, dealing with various agencies and Police forces to obtain permits and ensure safe passage.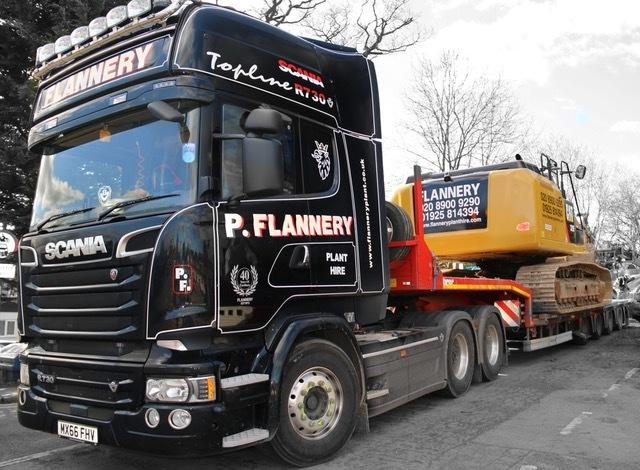 We take a real pride in all that we do and that is reflected in the high levels of repeat business. No two jobs are the same and sometimes throw up some unique challenges especially when moving loads through our major cities. John Moran is our Senior Transport Manager and also our elected Fuel and Emission Champion.
We came across FORS through involvement with Transport for London and clients on various projects in the capital. We studied the requirements and benefits of joining the scheme and could see the advantages this would bring to the business straight away. The scheme dovetailed perfectly with our ethos of improving fuel efficiency, reducing our environmental impact and improving safety for all.
We take compliance very seriously and achieved our bronze and silver accreditation first time with the help of the extensive use of the FORS toolkits and training. John Moran has gone on to achieve his FORS Practitioner accreditation with the aim of taking us to the next level. Our aim is to achieve the very highest standards of FORS compliance and fully support the scheme.
Without doubt FORS has been instrumental in improving the company's operations in many areas. John Moran, Senior Transport Manager.
All our drivers complete the Safe Urban Driving course and complete the e-learning modules every 12 months as well. We have made extensive use of the FORS toolbox talks which cover the related topic comprehensively but also get the point across very well.
FORS training and toolbox talks has been a vital part of a continued journey towards road safety and protecting vulnerable road users. Paul Flannery, Director.
| | | | |
| --- | --- | --- | --- |
| | MPG 150 Tonnes | MPG 80 Tonnes | 150 Tonnes difference 80 Tonnes MPG |
| Jan-Dec 2015 | 4.46 | 5.15 | 0.69 |
| Jan-Dec 2017 | 4.46 | 6.1 | 1.64 |
| Percentage improvement | 0% | 18.45% | 36.77% |
One of the benefits of using the FORS toolkits has allowed us to explore and demonstrate the benefit and importance of using the right truck for the right job. None so more than this has been able to highlight the reduction in fuel and CO saving in using a EURO VI 80 tonne truck for STGO work in place of an earlier 150 tonne models where the opportunity can be exploited. The difference is 36.77% fuel saving based on an average 65,000 miles per annum. The saving both in costs and emissions outputs are considerable. The use of the FORS toolkits allows this to be captured and demonstrated.
We have invested heavily in 360-degree, high definition camera systems which can be reviewed both live and remotely as well as proximity sensors and audible alarms.
We get all our drivers to complete a comprehensive Medical Declaration on an annual basis. It's also mentioned in the driver's handbook that if they at any point in time start suffering from a medical condition they need to notify the company ASAP as well as if they need to start taking medication prescribed by their GP or over the counter drugs. In addition, all our staff receive an annual Fitness and Wellbeing Review including eyesight check, this is on top of the standard 6 months eyesight check for drivers.
We carry out regular checks of driver licence licence details to ensure all our drivers remain safe to drive and protect the public.
We also carryout regular drugs and alcohol screening with counselling available should anyone require it.
Company policy dictates that we do not use agency drivers, most of our drivers have been recommended by our own employees, by other companies we regularly deal with or through forces recruitment.
We have introduced a new noise policy the purpose of this policy is to keep noise levels to a minimum when driving, loading and unloading and to ensure that all equipment on the vehicle is in good working order and maintained to minimise noise levels when in use. We will ensure that all employees are briefed and understand this policy.
We are continually investing in our Fleet with four new 80 tonne Scania tractor units and three new Scania 32 tonne rigids on order, all euro VI. These include the latest in cab technology to aid drivers in their daily roles. This is in addition to four new trailers on order to make a more beneficial use of trailers helping to reduce out impact on the environment.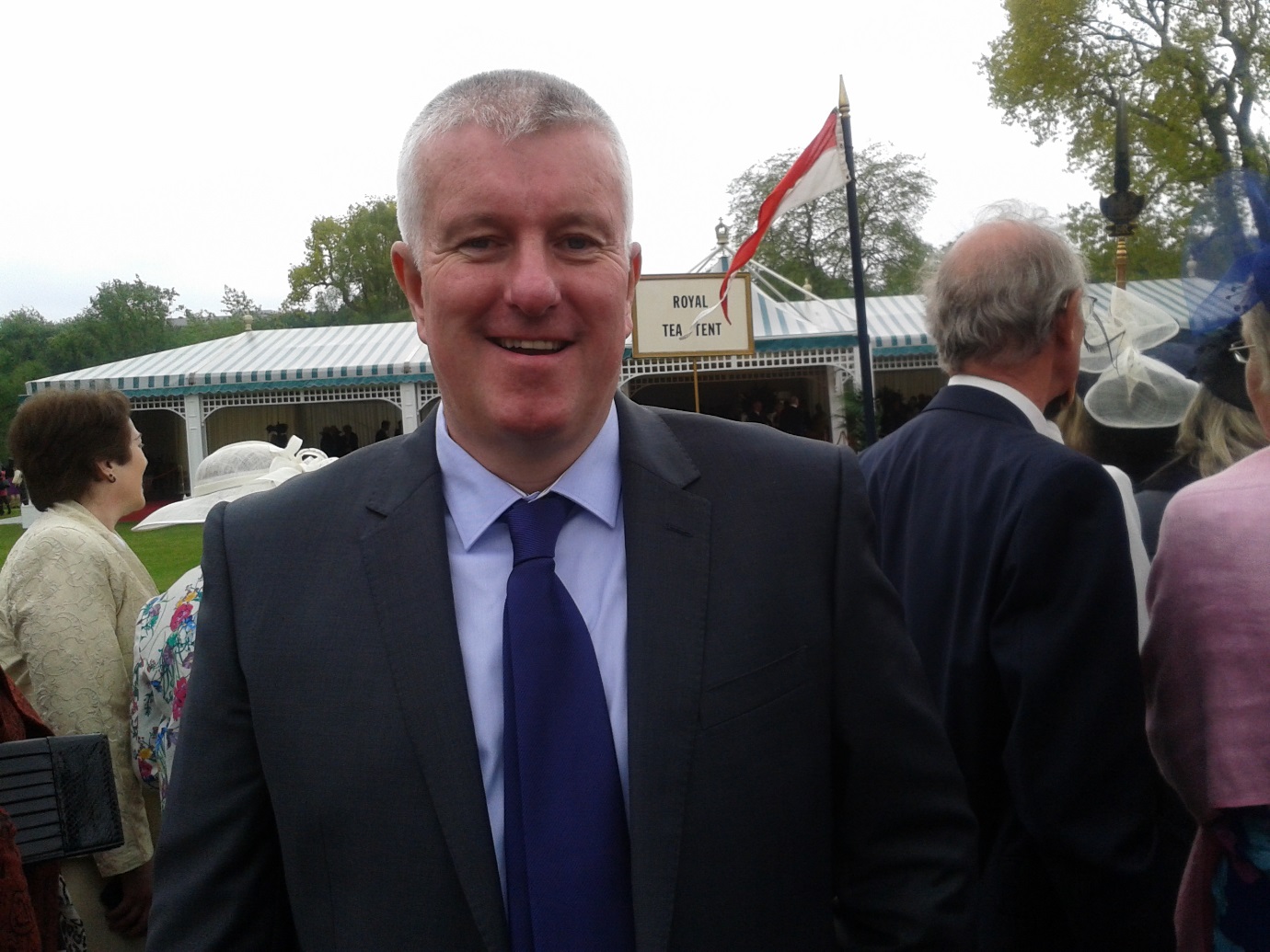 Modal shift and alternative vehicles is something we are actively looking at. We are in consultation with manufactures developing both electric and urban tractor units with an 80-tonne capacity. Whilst this will not suit all our applications certainly there are benefits to be gained in delivering into urban areas with a depot on the outskirts of a major city.
FORS has been hugely beneficial to our company in many areas. Achieving FORS Gold represents a great achievement within our company and will enable us to continue going forward and improving.
Please note: All published FORS Gold case studies have been submitted by the accredited company named above and transcribed verbatim.