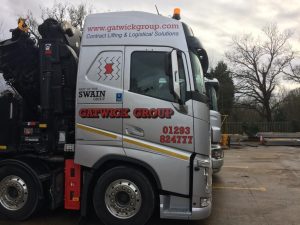 Gatwick Group are a Specialist HIAB Lifting Company and have been providing services since 1979. Working mainly in the Aviation, Rail and Construction Industries, supplying HIAB transport, Contract Lift services as well as storage facilities. Gatwick Group were bought by R. Swain & Sons Ltd in 2015 which operate as a general fleet and also have obtained FORS Gold at all their UK sites.
In 2016 business increased substantially to the point where our financial yearly targets were met after 6 months. A capital spend program was put in place in 2017 to replace at least 2 vehicles every calendar year with emission reduction devices to ensure emissions are as low as possible.
Working to FORS GOLD standards maintains awareness regarding the importance of low emissions which means we are constantly striving to achieve better within our company for fuel reductions.
'Although business has increased substantially in 2016 Gatwick Group are investing in brand new trucks with devices to reduce emissions encouraged by the FORS standards'  Matt Swain – Special Projects Director.
Gatwick Group first heard about FORS in 2012 and the benefits of bronze were showcasing our commitment to clients, aiming to work smarter and safer. FORS was also becoming a contractual condition on many sites we were working on i.e. airports, rail and cross rail. When Gatwick Group initially obtained Bronze, we found it exceeded expectations in terms of what it assessed us on. Gatwick Group passed bronze first time round and this made us keen to go for Silver and finally Gold so we could showcase our continual commitment to achieving better within the transport sector by adhering to the FORS standards.
We started to use the FORS CPC online training which included SUDS. Our operatives have benefitted from the Safe Urban Driver Courses (SUDS). We have continued to educate our new recruits on these dangers and so have ensured all new Operatives are booked to complete the SUDS course. We are consistent in demonstrating their responsibility to vulnerable road users and how to drive with a continual safe practice at all times.
'We are keen to continue to educate our new recruits on these dangers and so have ensured all new Operatives are booked to complete the SUDS course' Matt Wheeler – R. Swain Group FORS Champion.
Matt attended the FORS practitioner's workshops, SUD training and used the FORS helpline. He found that the perspectives gained added significantly to our VARSG process. The combined initiatives implemented within the Swain Group were:
A presentation to all drivers explaining the need to reduce accidents, the actions planned and inviting their participation and comment. A second presentation is in the process of being delivered;
A change in wage structure to encourage a more honest approach to the reporting of vehicle accidents;
A detailed training scheme for drivers who have 2 or more at fault accidents;
A campaign to fit 3 or 4 camera systems to include a recording device to all new vehicle and problem driver vehicles, which was achieved successfully within the Swain Group
A detailed interview with the driver to include any camera evidence to understand the cause of the accident;
A softening of but more consistent approach regarding the disciplinary action that would be considered;
A scheme implemented to provide free eyesight tests and basic pair of glasses for all staff;
A detailed training scheme for drivers who have 2 or more fault accidents. Any new driver induction extended from 1 to 2 days to cover all the VARSG initiatives.
The fitting of Class VI mirrors across the fleet;
The Swain Group passed their initial Bronze Assessment first time in 2012 with Silver following in 2013 and Gold in 2015. Given the VARSG initiatives the progression was natural. The FORS award provided national recognition of all our hard work providing our customers, industry and the general public with instant information regarding the level of professionalism we aim to provide.
In 2017 business increased substantially as part of Swains Group so we did see an increase in fuel usage but our MPG did improve slightly by 0.65%. Our incidents / near misses did show an improvement compared to 2016 against our total KM's.
| | | | |
| --- | --- | --- | --- |
| | MPG | Incidents per 100,000 Kms | Number of PCNs |
| Jan-Dec 2015 | 9.82 | 0.25 | 4 |
| Jan-Dec 2016 | 9.14 | 0.02 | 8 |
| Jan-Dec 2017 | 9.79 | 0.02 | 6 |
| Percentage improvement | 6.63% | ?????% | ???? |
*Annual improvement in MPG and Incidents per 100,000 Kms
Our drivers are critical to our business and are our first point of contact with not only our clients but the general public during their working day. With this in mind it is important that we ensure that all our staff are fit and able at all times. We ensure we do this at recruitment stage by a comprehensive questionnaire and full medical plus an annual refresher of the medical and the questionnaire at the drivers annual appraisal.
Many of our clients, in sensitive area's for example CrossRail and Thameslink and our core clients within the airport industries, have already indicated a need to consider alternative fuelled vehicles. With this in mind we are already working with Scania and Volvo to look at options with Hydrogenated Vegetable Oil (HVO). However, the existing and foreseeable infrastructure within the UK, does not meet the current needs but all vehicles within our fleet will be fitted with Euro VI.
Retaining our Gold accreditation would re-affirm our commitment to FORS. We have used the advice and standards provided by FORS to continually improve as a company. We actively promote FORS to all our supply chain and some of our subcontractors have now begun their own FORS applications.  We continue to support FORS, CLOCS and TFL. We look forward to another year making improvements in all areas of our business with FORS.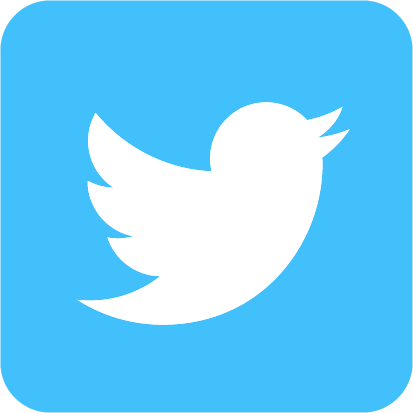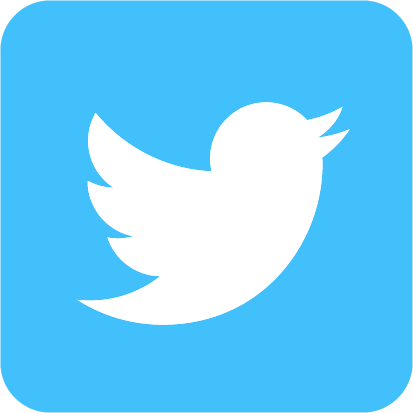 Please note: All published FORS Gold case studies have been submitted by the accredited company named above and transcribed verbatim.