The GGR Group is Europe's leading supplier of vacuum handling equipment, compact pick and carry cranes, UNIC mini spider cranes and restricted access lifting machinery for sale and hire, along with a variety of complementary products and services. Our mini cranes and cutting edge lifting equipment have proven invaluable for vast range of industries including glazing, construction, utilities, defence, waterways and rail infrastructure and more.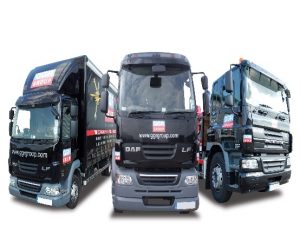 Adrian Richards Head of Transport GGR Group reflects on the previous 12 months, with the relocation to a purpose built multi-million pound HQ, GGR has Increased the fleet and replaced older vehicles this has enabled a reduction in CO2 emissions, lowered NOx and Particulate emissions promoting safety, efficiency and reducing accidents.
GGR came across FORS as a contractual condition in the construction sector. We realised it would benefit us by granting access to contracts and to enable growth in our transport solution to support our customers in the requirements of the construction industry.
June 2013 we passed our bronze assessment first time round, this process was positive which confirmed that we were doing things right. Now in 2019 our Gold status for our 5th year. Continuously reviewing all elements of our business has enabled us to increase knowledge and safety in driving our company forward in this demanding industry.
On looking back over 2018 the guidance and information gained from the FORS workshops, Practitioners renewal programmes and FORS Professional, our knowledge and commitment has accelerated within these areas. Upholding a structured program with promoting FORS to our other depots and our customers has been assisted by our PR & Marketing department which includes monthly news bulletins and dedicated website content.
Marlon Elliot Transport Manager quotes, " through our progression and upholding FORS the drivers and staff have become more aware of the dangers of driving in the ever changing environment, the support from SUD, FORS professional and the E learning packages go hand in hand with driver development."
GGR have implemented many best practices found within the scheme in the understanding and commitment from all staff. During our journey with FORS over the years GGR took on board the highlighted importance of driver behaviour towards other road and venerable road users. Focusing on driver information and vehicle technology to improve safety. Our drivers and management have adopted the skills and information from participating in the FORS program this has been promoted with our vehicle manufacturer product training has given one to one direct information to the drivers on the advancements in vehicle safety and technology to reducing costs but increasing safety.  This has been a key area our customers and new business have benefited.
Upholding and promoting the FORS standards has been a proven way to show our professional attitude towards increasing safety within the industry, being part of this scheme has been a natural progression which has given direction and awareness of a safer environment for all.
Michael Henegan GGR Group Sales & Business Development Director quotes. "Being able to advise clients and prospective clients that we have been awarded the FORS Gold standard assists us commercially on a number of fronts. Firstly it allows us to compete for contracts were FORS accreditation is a mandatory requirement".
Our performance has shown reductions in vehicle accidents this has been assisted by the upgrading implementation of full 360 CCTV giving the drivers the comfort of knowing their actions to promote safety are backed up. Increasing our fleet mileage is related to our investment in new vehicle solution.
| | | | |
| --- | --- | --- | --- |
| | MPG | Incidents per 100,000 Kms | Number of PCNs |
| Jan-Dec 2017 | 10.88 | 3.18 | 40 |
| Jan-Dec 2018 |  11.86 |  2.15 | 31 |
| Percentage improvement |  9.01% | 32.39 % |  22.5% |
2018 GGR took delivery of new Euro VI 3.5ton, 12ton and 44ton vehicles, placed orders for Euro VI 7.5ton 18ton and 26ton vehicles to comply with new emission and direct vision standards with all complimenting 360 recording cameras and integrated side scan systems.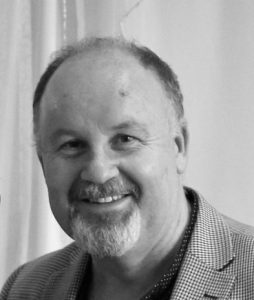 FORS Gold accreditation assisted in retaining confidence, demonstrating our commitment to a safer environment. Continued investment in our staff and equipment has ensured we are upholding standards and commitment as a key service provider.
Will have also shared this on Facebook, Twitter and LinkedIn accounts