Basra Trucking Ltd is a sub-contractor that specializes in the transportation of Asphalt and aggregate materials for Tarmac . Jagraj Basra, is the owner driver who was appointed director of the company in 2015, since having introduced the FORS standard, the day to day operations have significantly improved. Jagraj Basra explains how FORS has been valuable to their company.
We learnt about FORS when tendering for work in London. We realised the benefits to our company that FORS had to offer are very beneficial in going forward. We immediately began to implement and review our procedures to enable us to apply for our Bronze. Basra Trucking Ltd passed our initial audit first time round, this showed us that FORS was the way forward, from here it encouraged us to next achieve our Silver accreditation.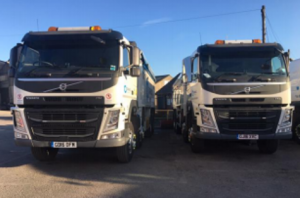 FORS has been a continued strength to our company in providing the training and tools to achieve the Bronze, Silver and Gold accreditations, we are continuing our FORS journey, going into our second year of Gold accreditation, which we feel is a huge achievement.  We have continued to improve each year through the FORS standard to make sure we are keeping best practice, we have found our fuel tracker which monitors the fuel usage and emissions have been really helpful to us.
We have continued to educate our drivers and staff on how these areas can be improved through the e-learning courses. Once we were Bronze we decided that we would progress to Silver and then Gold because of the proven benefits to our company, in particular our emissions and fuel management. Once we achieved our initial Gold, it just showed, the whole company had achieved best practice.
Jagraj Basra (Director) says,
"Drivers are more knowledgeable due to the e-learning provided by FORS."
As a company we update our cycle saftey e-learning course each year and we complete an additional e-learning course as well, which is planned for all staff on our company training plan.
J Basra says,
"Being awarded our Bronze, Silver and Gold accreditations has given everyone involved in the business a huge sense of achievement."
We have made a 1.5% improvement, on fuel management whilst maintaining our Incidents and PCNs to Nil.
| | | | |
| --- | --- | --- | --- |
| | MPG | Incidents per 100,000 Kms | Number of PCNs |
| Apr 16-Mar 17 | 7.81 | Nil | Nil |
| Apr 17-Mar 18 | 7.9 | Nil | Nil |
| Percentage improvement | 1.5% | 0% | 0% |
Drivers complete a health declaration questionnaire, when there employment commences which is reviewed every year, all drivers are aware they have to declare all healath issues which may affect their driving ability. All drivers participate in tarmac health and safety days.
If we recruit it is usually by word of mouth and recommendations, as a sub contract haulier with Tarmac, all new drivers must complete a buddy scheme, where they are placed with an experienced driver to make sure they are actively trained in all aspects of tipping work for Asphalt and aggregate deliveries, before taking a vehicle out on their own.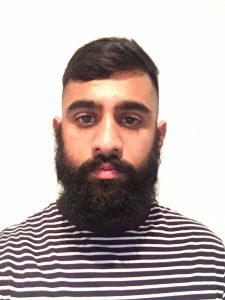 We actively try to reduce any noise pollution our vehicles may make, we always make sure vehicles are switched off if standing in traffic, try to keep all noise to a minimum when loading and unloading.
We operate Euro 6 vehicles which is the best we can provide for emissions whilst keeping up todate with research into availability for alternative vehicles available for our operation.
Continuing with the Gold accreditation will enable the business to achieve and maintain high standards for drivers and vehicles. FORS standard has enabled the business to work more efficiently and improved the driver's skills in their day-to-day tasks, using the tools made available by FORS.
In addition we are looking to join social media for our company to show our achievements the team from Basra Trucking Ltd have made with the guidance of FORS.