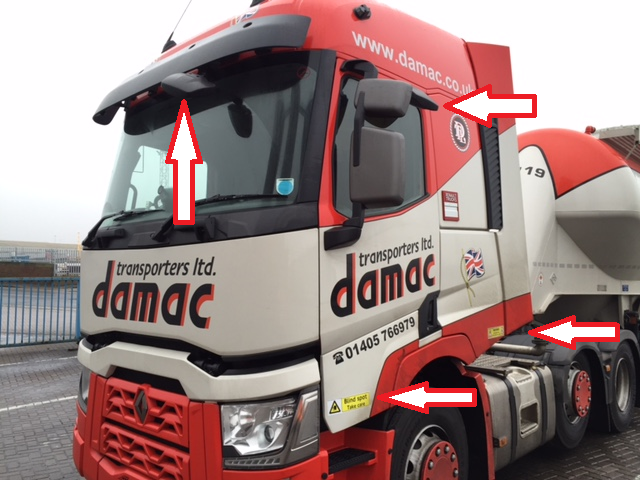 Section 1 – Introduction
Damac Transporters Ltd are based in Goole and supply bulk powder transport solutions to various customers.  Dawn Swales, Office Manager explains how Damac Transporters Ltd has achieved significant improvements through FORS (including reductions in fuel use, improved driver performance and lower fuel emission)
Section 2 – How did you hear about FORS, what prompted the company to join and how long have you been a member?
We first learnt of FORS as a customer requirement.  We realised that as well as meeting the customer needs it would helps us to achieve best practice and benefit us by considering different ways to monitor and record information, such as mpg, emissions, incidents per km and many others. 
Section 3 – What was your experience of the initial FORS Bronze audit?
Damac Transporters Ltd passed their initial Bronze audit first time in 2012. Subsequently Silver and Gold audits were also successful but were lost through timing of application and staff changes.  This led us to appoint other members of staff to monitor information and record findings.
Section 4 – What was your main reason(s) for you progressing (either from Bronze to Silver and then Silver to Gold or straight from Bronze to Gold)?
Initially achieving Bronze inspired us to improve our systems and reach for Silver.  Whilst considering going for gold it became a contractual requirement for one of customers that we achieve Gold and we pursued and achieved this in January 2018 only to lose it this year when our Bronze expired thus cancelling Silver and Gold accreditation.
Once accredited, we made use of the benefits on offer, such as Driver Training and e-learning and in particular knowledge of VRU's
Templates and guidance from the FORS website has been beneficial when deciding on how we decide to develop our systems.  Dawn Swales – Office Manager

Gaining FORS accreditation has allowed us to push the business forward with confidence. Russell Mainds – Damac Transport Manager
Section 6 – What improvements have you made?
These shall include:
Performance data – Use data provided for FORS requirements S2 and G2. See example below for table (data can be presented in different table format if you prefer)
| | | | | | | | |
| --- | --- | --- | --- | --- | --- | --- | --- |
| | MPG | Incidents per 100,000 Kms | CO2 | NOx | PM10 | Number of PCNs | Proportion of fleet that uses alternative fuels |
| 2017/2018 | 7.71 | 3.37 | 5121.69 | 10794.95 | 196.99 | 2 | 0 |
| 2018/2019 | 7.69 | 5.33 | 4675.49 | 9854.49 | 179.83 | 2 | 0 |
| Percentage improvement | 0.259 | -58.16 | 8.71 | 8.71 | 8.71 | 0 | 0 |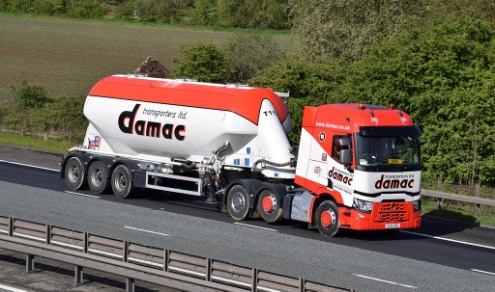 All Drivers are issued with a Man Manual for help and guidance with personal health checks. Annual Health Checks are completed and monitored.
Recruitment of drivers remains a challenge. We recruit Drivers from areas away from base and offer local accommodation whilst training is undertaken.  We offer up to date vehicles and equipment to encourage recruitment
Noise assessment – we operate the latest equipment to ensure we have the quietest blowers available for use when discharging bulk cement. Driver Training includes minimising engine idling thus reducing noise pollution as well as assisting with emissions.
Modal shift and alternative vehicles – our product is not suitable to be transported other than by road. Alternative powered vehicles are regularly reviewed however as yet none have been developed that can haul the weight or travel the distance required for our operation.
Section 7 – What are your plans for the future?
In order to make continual fleet improvements we will be replacing the last of our Euro V vehicles with Euro VI vehicles, continue to monitor driver fitness and health, including additional operating centres in scope to help with recruitment of drivers and to reduce empty running. Develop our Management team and revise driver training techniques.  These measures will help to reduce our impact on the environment and promote the health and safety of our staff.
Section 8 – What evidence do you have of positively promoting FORS at requirement G7?
We have positively promoted FORS by advertising our success on our website in addition to making drivers and staff aware through training and development.
Section 9 –What FORS Gold accredition means for your organisation/to you?
Conclude
FORS Gold accreditation gives us more opportunities to tender for work, and allows us to meet the requirements of our contractual obligations.  It also encourages us to consider and promote best practice.
*Please note: All published FORS Gold case studies have been submitted by the accredited company named above and transcribed verbatim