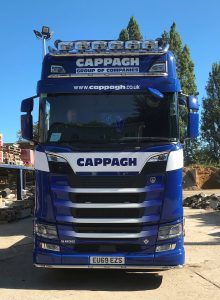 Introduction
Section 1 – The business specialises in providing construction services and materials into the public works, utilities and construction industry.
The company was incorporated in 1973 when it won its first contract for providing construction and materials services for the London Borough of Wandsworth. This wasn't the start of it though as you only win contracts like that for having a good reputation. Tom Ferncombe arrived in south west London in the late 1960's and started to build a labour supply and contracting services business in the utilities sector. Now though Tom is joined by the second and third generation of family and no doubt the fourth is on its way. The family along with a loyal and trusted workforce and key industry partners the business has continued to gather momentum. Not only is having a good reputation the key to winning work it is also a reason for Tom and the team to take great pride.
Section 2 – How and Why FORS?
Dave Fahey, Group Transport Manager explains: "Being accredited to the FORS standard is important from a safety and environmental perspective but it makes good business sense too". "As Tom points out we pride ourselves in offering great service and at the same time maintaining the highest level of legal and safety compliance as possible. We saw FORS as being a good way of demonstrating that we meet a high standard. We operate within London and around the south and southeast of England. Operating construction vehicles, we are high profile!"
We first achieved Silver… accreditation in 2015. Some clients insist on membership of FORS and it is more than possible that we are winning work, even not knowing it, because we achieve this standard.
"We have seen significant improvements in things like fuel usage and accident rates for sure but we have also seen an improvement in driver engagement as the training has provided an opportunity to get closer to them and for them to be more involved."
Section 3 – The initial FORS Bronze audit
The initial Bronze accreditation was a relatively easy task in that the business has been ISO accredited for some years and many of the systems, policies and procedures already existed. Many of the drivers operate with construction gangs and therefore were working under CHAS and Achilles accreditations.
Section 4 – Progressing to Silver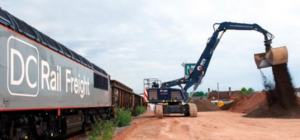 Once we had achieved Bronze it became clear that we would benefit from progressing to Silver. We were already embarked on a programme of vehicle replacement and new vehicles were being supplied with the CLOCS standard Vulnerable Road User safety equipment. We did need to upgrade some of our older vehicles though.
Jacobus Barnard (Jack) is the champion for driver related training. "We have been utilising the FORS eLearning programme to good effect and we consider the quality of this material to be good. More recently we have been conducting 'classroom' eLearning courses which enables us to manage the driver participation and engagement much better. In addition to this we have now been using almost exclusively FORS accredited training providers and often this means we can meet both the CPC and FORS requirement at the same time which obviously saves money and time". Jack added, "FORS eLearning has assisted greatly in simplifying the delivery, record keeping and certification. I find that if you do ask a driver to log on themselves that even if lacking computer skills they will normally manage the system just fine".
Section 6 – What improvements have we seen?
| | | | | | | |
| --- | --- | --- | --- | --- | --- | --- |
| | MPG | Incidents | CO2 | NOx | PM10 | Number of PCNs |
| Year 1 | 7.56 | 20 | 2923 | 5445 | 82 | 62 |
| Year 2 | 7.92 | 18 | 2645 | 5156 | 77 | 54 |
| Percentage improvement | 5% | -10% | -10% | -5% | -6% | -13% |
Driver health and fitness review – The company conducts periodic health reviews and fitness questionnaires. We use these to identify any early signs of safety related issues, especially where these may affect driving and plant operations. Since 2017 the company have been issuing a Communications Calendar which includes information on health-related topics. In addition to this we use the company newsletter Cappagh Connections, the most recent of which included Mental Health and the fact that we have trained 10% of our staff as Mental Health First Aiders.
Recruitment of drivers – The company have commenced a programme of LGV licence acquisition for existing staff and currently there is 1 person recently passed and one currently signed up for training. Driver turnover is an inevitable consequence of the general industry shortage of drivers. Measures to increase staff retention have been implemented such as out of work social activities, support for charitable events etc.
Noise assessment – The nature of our work means that we are working in urban areas – where people live – we have long been aware of the requirement to abate our noise emissions. The FORS protocol that we have adopted enables us to measure, monitor and implement appropriate control measures. It provides a formal framework to work to and to communicate with. This benefits the local community as well as the auditory health of our employees.
Modal shift and alternative vehicles – The company recognised the need to reduce road traffic movements. Getting heavy bulk materials off the road especially in urban areas has been something of a priority for some time and this has lead to the recent acquisition of DC Rail Ltd. This initiative will significantly reduce road miles for the company's materials movements. One of our fixed concrete plants is already being supplied by rail with several others planned to switch very shortly. We also have an initiative under development in Willesden North London. This will enable us to move materials into London and inert spoil out.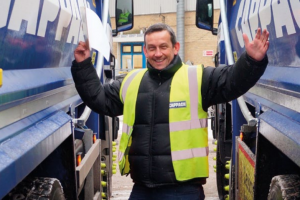 The company has also been researching alternative power sources for its vehicles. Currently this is focussed on car and vans. The Company have acquired one electric car at the moment and are booked to trial a commercial van very shortly. Larger goods vehicles are being considered and the company is liaising with its vehicle manufacturers with regard to conducting trials when sufficient technical progress has been made – which may not be too long.
Section 7 – What are your plans for the future?
Ultimately the company believes that transport will remain core to the business but the vehicles we use and the way we use them will change significantly.
The business is investing in a transport management system called Fleet X. This will streamline the way we manage and control the operations. Additionally, we are in development on a fuel management system which will further assist us in ensuring we and the drivers achieve the best fuel and emissions performance.
Alternative fuels, use of high visibility and direct vision vehicles are already underway and progressing. Driver training and development have all come a very long way but we cannot deny that for the transport and construction community generally there is still more we can do.
Section 8 – A Champion for FORS
Promoting FORS
The company positively favours suppliers and partners who are themselves FORS accredited or working towards FORS Bronze. This ensures that all of its activities remain compliant and that we can be confident of a high level of safety and legal compliance in much the same way as its client can be of them.
The Company have added the FORS Logo to all vehicles and email communications. It is also promoting the Scheme via Social Media. The Company is in membership of the Mineral Products Association and are involved in various transport and industry related activities and initiatives.
Section 9 – FORS Gold, what does it mean to us
Based on the benefits we have experienced thus far we believe now is the time to move up to the next level. FORS Gold is where the scheme demonstrates that it has become cultural within the business and that it is involving everyone and promoting the values.
That was the first 50 years – here comes the next!
Section 10 – Social Media
Twitter @CappaghGroup
m.facebook.com>CappaghGroup
*Please note: All published FORS Gold case studies have been submitted by the accredited company named above and transcribed verbatim