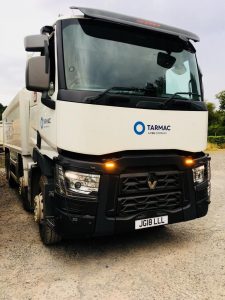 Section 1 – Introduction
JS Gill Ltd are a sub-contractor that transports tarmac materials for Tarmac Industries. We started our business in 2015 with one vehicle. JS Gill Ltd has seen a significant improvement in their fuel efficiency and CO2 emissions output ever since joining FORS and implementing their practices into their business processes. The Director Mr. Jaswinder Singh Gill of JS Gill Ltd explains how FORS has been beneficial to their company.
Section 2 – How did you hear about FORS, what prompted the company to join and how long have you been a member?
As we are a fleet that has a number of employees working within the business, we always keen to find ways in which we could assist our employees expand on their driver knowledge quickly and efficiently by using a method that would be easy access for our drivers. We came across the FORS website during our research and was convinced we wanted to get onboard with FORS after seeing their extensive e-Learning resources and courses.
Section 3 – What was your experience of the initial FORS Bronze audit?
We gained our FORS Bronze accreditation first time round. Achieving this accreditation then encouraged us to continue utilising FORS's e-Learning resources. We felt by implementing these driving modules into our driver's schedules have helped make the most difference in our business and helped it improve significantly.
Section 4 – What was your main reason(s) for you progressing (either from Bronze to Silver and then Silver to Gold or straight from Bronze to Gold)?
After achieving our Bronze accreditation, we decided to aim for a FORS Silver accreditation as we saw and felt the benefits within our business from achieving our initial Bronze accreditation. As a fleet we felt achieving a Silver accreditation would further improve our business and our company's credibility to new cliental.
In the ­­­­­last three quarters, we have increased our KMPL by 10% thanks to FORS.
After becoming FORS accredited we really took advantage of everything else FORS has to offer. We made great use out of the FORS toolkits, in particular the Environment range of toolkits. The use of the fuel tracker helped us pinpoint when our fleet was using up too much fuel and helped us keep track of any progression or digression of fuel usage. This toolkit has also helped us keep track of our CO2 emissions.
'Fuel usage and CO2 emission output improved drastically, since we start using the FORS fuel tracker.' – Mr Jaswinder Singh Gill

'Our company drivers are now more confident on the road, All credit to the FORS driving modules and courses.' – Mr Jaswinder Singh Gill
Section 6 – What improvements have you made?
These shall include:
Performance data – Use data provided for FORS requirements S2 and G2. See example below for table (data can be presented in different table format if you prefer)
| | | | | | | | |
| --- | --- | --- | --- | --- | --- | --- | --- |
| | MPG | Incidents per 100,000 Kms | CO2 | NOx | PM10 | Number of PCNs | Proportion of fleet that uses alternative fuels |
| Year 2017 | 2.2 | 0 | n/a | n/a | n/a | 00 | 00% |
| Year 2018 | 2.8 | 0 | 236.6494 | 498.7841 | 9.1019 | 00 | 00% |
| Year 2019 | 2.88 | 0 | 383.0332 | 792.6820 | 14.4650 | 00 | 00% |
| Percentage improvement | 10% | 0% | -0.61% | -0.58% | -0.59% | 0% | 00% |
At JS Gill Ltd, the health of our drivers is of the utmost importance as we believe their health should be at its peak to ensure the safety of other road users and the driver themselves. We validate the health of our employees by requesting them to fill out a health questionnaire. If there are any health issues that may contribute to road risk, we will then refer them to a GP for further consultation
At JS Gill Ltd we are aware of how difficult it is for new drivers with no previous tipper driver experience to get into the tipper industry. This is why we offer new recruits a paid two-week buddy plan, which consists of a new driver shadowing an experienced driver in their daily duties.
It is known that tipper vehicles are a big contribution to noise pollution on the road. Since joining FORS and using toolkits such as the anti-idling toolkit and Quiet Equipment guide, out fleet has seen a massive improvement in our fleet's noise pollution. Our drivers have learned new techniques to improve this issue such as switching off their engine when idle for long periods of time.
Our tarmac materials must be kept in an insulated body at a high temperature which is why our fleet must use vehicles that have a PTO system. Currently there are no more environmentally friendly vehicles available for our mode of work.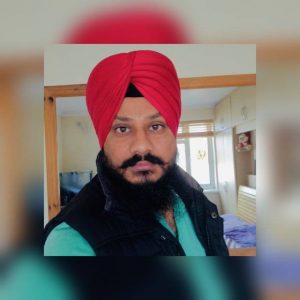 Section 7 – What are your plans for the future?
For our fleet to continue to improve and be performing at its optimum level, we plan to continue utilising the FORS e-Learning resources and ensuring our drivers are up to date with any new driving modules/courses. We believe by having our drivers regularly complete these modules/courses will keep our fleet running smoothly and efficiently.
Section 8 – What evidence do you have of positively promoting FORS at requirement G7?
We have positively promoted FORS by displaying FORS accreditation on all our fleet vehicles. Also, we encourage our suppliers to be FORS compliance before taking any services from them. We have recently ordered stationary for our company and to promote FORS standards, we printed FORS logo on company business cards as well as pens and letter head.
Section 9 –What FORS Gold accredition means for your organisation/to you?
As we know the FORS practice is the best practice to implement into our business, being Gold accredited would further increase our company's credibility for our current and future cliental. Being FORS Gold accredited would also reassure our drivers that their work performance is being carried out to the best of their ability and therefore encourage them to continue performing at their highest standard.
Section 10 – (Optional) Please provide your social media contact details so we can follow your organisation
We are currently not on social media, but we are looking into some options. We can provide details as soon as we are on social media
Section 11 – FORS members' feedback questionnaire
I have completed the online survey. Thank you.
*Please note: All published FORS Gold case studies have been submitted by the accredited company named above and transcribed verbatim