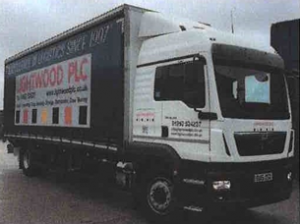 Section 1 – Introduction
Established in 1997, Lightwood Plc is based in North Weald in Essex, our primary service being warehousing. In 2004 we decided to operate our own vehicles to help distribute our customers products throughout the UK. Fane Cummings is our Transport Manager and has been with the company since 2005. Since becoming FORS Accredited, Lightwood Pie has seen huge reductions in fuel use, reduced CO2 emissions, lowered NOx and Particulate Matter. We have an impeccable road safety record.
Section 2 – How did you hear about FORS, what prompted the company to join and how long have you been a member?
We came across FORS when tendering work in London. We looked into the requirements and added benefits from being a part of the scheme and saw that FORS fitted in perfectly with our ethos of improving safety. We knew that FORS would help us achieve best practice throughout our Company.
Section 3 – What was your experience of the initial FORS Bronze audit?
 Lightwood Pie passed their initial Bronze audit first time round in September 2014. This showed that we were already doing majority of things correctly and how much we wanted to better ourselves.
Section 4 – What was your main reason(s) for you progressing (either from Bronze to Silver and then Silver to Gold or straight from Bronze to Gold)?
Once we became Bronze accredited, we decided to progress to Silver which we were accredited in January 2016. We now want to achieve our Gold Accreditation so we can continually improve our fuel efficiency, reduce our environmental impact and be the best that we can in our industry.
Section 5 – Explain how you have made use of the benefits FORS provides? Quantify savings where possible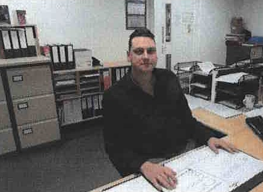 The FORS E-Leaning and Toolbox Talks have been an invaluable benefit to us since becoming accredited. The online toolkits available are extremely easy to access, helpful and beneficial throughout our whole company. Our Transport Manager has also become a FORS Practitioner.
We take pride in our accreditations using them to prove to new and existing customers we are better than the rest. – Terry Harris, Managing Director

Access to regular training has been a great advantage for our drivers, as they are far more knowledgeable and confident on the road. – Fane Cummings, Transport Manager
Section 6 – What improvements have you made?
 These shall include:
Performance data – Use data provided for FORS requirements S2 and G2. See example below for table (data can be presented in different table format if you prefer)
| | | | | | | | |
| --- | --- | --- | --- | --- | --- | --- | --- |
| | MPG | Incidents per 100,000 Kms | CO2 | NOx | PM10 | Number of PCNs | Proportion of fleet that uses alternative fuels |
| 2014 | 12.44 | 0 | 99049.20 | 207.172 | 3.781 | 1 | 0% |
| 2017 | 12.29 | 0 | 102256.37 | 213.880 | 3.903 | 0 | 0% |
| 2018 | 13.26 | 0 | 73712.08 | 154.176 | 2.813 | 1 | 0% |
| Percentage improvemnet | 6.6% | 0% | 22.3424% | 22.34% | 22.4% | 0% | 0% |
All our drivers have completed their Safe Urban Driving course and LoCITY Classroom training and regularly complete the FORS E-Learning modules. We have also invested heavily in vehicle safety systems cameras, nearside proximity sensors and audible alarms for all our vehicles. This has led to all our drivers having an excellent understanding of road safety and has raised their awareness of the needs of others, including vulnerable road users.
All drivers complete a comprehensive Medical Declaration on an annual basis. It is mentioned in their Drivers Handbook that they must notify the Company ASAP is they at any point in time start suffering from a medical condition or need to start taking medication either prescribed by their GP or over the counter Once informed, an investigation will take place, and if we felt that the driver was unfit to drive, we would then require medical evidence from the drivers Doctor informing us that the driver is fit for work and able to undertake his normal job role. Furthermore, we also ask our drivers to have regular eye checks to ensure their eyesight is suitable for driving. We make our drivers complete eyesight checks every six months at a distance of 24.5 metres (although the minimum FORS requirement is 20 metres).
As we are a small Company mainly focused on warehousing, we have very little need to employ more drivers. We currently have three drivers to two lorries and have always kept that ratio. However, should the need arise, we will investigate how to encourage new drivers into the industry and review our Recruitment and Retention Policy.
We are pleased to say that Lightwood Pie has never received a complaint regarding noise caused by our vehicles. Our main site is located on an Airfield and all other warehouses are situated on industrial estates/farms, so noise isn't an issue. However, as a Company we are still cautious of noise. Both our lorries are fitted with white noise reversing alarms and we only load the lorries using electric fork lifts to reduce sound. It is also included in our Drivers Handbook that drivers must switch off their engines whilst in traffic.
Due to our mode of work, we rely on our customers asking us to deliver to various sites across the UK, and never know where we are going until they request us. Because of this, there are no other forms of transport we can use other than road transport. Both our lorries have Euro 6 engines, which are acknowledged for producing low amounts of NOx. As a Company we have looked into electric vehicles, however because of the weights we carry, no manufacturer has yet produced an alternative vehicle that can carry the weight and travel the same mileage that we
Section 7 – What are your plans for the future?
We will be getting two new lorries in January 2020, which will be fitted with drivers' direct vision and include full CCTV with remote monitoring along with ADAS. We aim to continue monitoring and improving our fuel management and ensuring we remain proactive in implementing best practice and developing our drivers.
Section 8 – What evidence do you have of positively promoting FORS at requirement G7?
We have incorporated the FORS logo in all email footers, website, letter heads and our lorries. We are actively encouraging our existing suppliers to become FORS Accredited .
Section 9 -What FORS Gold accredition means for your organisation/to you?
 By Lightwood Pie becoming FORS Gold accredited it would show our drivers that their efforts of working to a high standard is recognised and that they are helping Lightwood Pie to follow best practice measures. We believe that being Gold Accredited would help us gain more cliental and show our credibility as a Company. We can also demonstrate to our customers and supply chain our commitment to exceeding the industry standard.
Section 11 – FORS members' feedback questionnaire
Please could you take the time to complete a short questionnaire and provide feedback about FORS. Please note all answers you provide will be strictly confidential and will only be used by FORS to help us to improve the scheme. To access the survey, please click the link here: https://www.snapsurveys.com/wh/s.asp?k=153908006313
*Please note: All published FORS Gold case studies have been submitted by the accredited company named above and transcribed verbatim