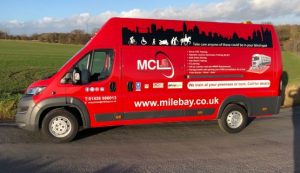 Milebay Consultancy Ltd is a reliable, well-established transport compliance and driver CPC training company with a difference. We are the only FORS Gold Accredited consultancy company. Competitively priced, we provide a bespoke service offering a 'one stop shop' to fulfil the needs of our customers. Based in Hertfordshire, we have offices in Stevenage and Cambridge, travelling both nationwide and across Europe to provide a tailored service to the transport industry. No company is too big or too small; we are experienced in working with small businesses, major transport companies and a variety of councils.
With a team of experts, offering both an in-depth knowledge and a wide-breadth of experience across the team, we have built a strong clientele over the years with approximately 95% of our new clients coming to us through recommendation by word-of-mouth. This is due to the quality of services we provide, our strong work ethic, a dedication to our customers who know we can be relied upon and the fact we are always on top of new regulations as soon as they are introduced. Our services include assisting companies to become FORS accredited to either bronze, silver or gold accreditation; developing and writing FORS policies and procedures for our clients; driver CPC training; transport manager training; compliance audits and complete management of operator's licenses.  In addition to this, we also offer help in setting up FORS FleetCheck System. The support on offer can range from as little as an initial consultation to introduce the system to the company through to managing the system our self to ensure the company achieve full compliance. Furthermore, Milebay Consultancy Ltd are now supporting companies who are looking to gain Earned Recognition.
We fully support how important FORS is to the Transport Industry and thought we should also become FORS accredited as we help all our clients through the whole process, we should lead by example and also achieve Gold as best practise. FORS fitted in perfectly with our ethos of improving safety whilst complementing our drive to improve fuel efficiency and reduce our environmental impact.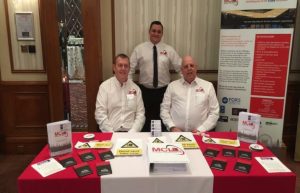 We take compliance and safety very seriously, we achieved our Bronze and Silver Accreditation first time. FORS did help us by providing training and tools that improved our policies and procedures, but we also make sure all our clients become FORS accredited and complete the FORS e-Learning training and practitioner courses.
Eighty percent of all our work is generated around FORS as we provide services to help companies through their process all the way from Bronze through to Gold. We felt that seeing we are helping companies we should set the standard high and make sure we achieve Gold as show clients how seriously we take FORS and how much we feel it can benefit companies.
We only have one driver and he has completed their Safe Urban Driving course. We have also invested heavily in vehicle safety systems cameras, nearside proximity sensors and audible alarms for our van even though it doesn't require them. Our driver has also completed the FORS E-Learning modules as well. We have 2 FORS Practitioners in the company.
FORS has helped our company grow over the past 3 years from strength to strength by following their example to achieve compliance and safety – Peter Lambert – Managing Director

FORS has helped us as a company to demonstrate how important it is for all companies to follow their standard and improve all round road safety – Danny Alborough Transport Manager.
We have kept both our parking fines & Charge and accidents done to zero for the past 3 years. We achieved this by making sure we always selected the best route possible to all our clients sites and we plan ahead before leaving the office.
| | | | | |
| --- | --- | --- | --- | --- |
| | MPG | Incidents | Number of PCNs | Number of Vehicles |
| May 16-Apr 2017 | 21.69 | 0 | 0 | 1 |
| May 17-Apr 2018 | 23.12 | 0 | 0 | 1 |
| May 18-Apr 2019 | 27.89 | 0 | 0 | 2 |
| Percentage improvement | 20.63% since the previous year | 0% | 0% | 100% |
We only have one driver and we get him to complete a comprehensive Medical Declaration on a annually basis even though the FORS Standard states once every 5 years. It's also mentioned in the drivers handbook that if they at any point in time start suffering from a medical condition they need to notify the company ASAP as well as if they need to start taking medication prescribed by their GP or over the counter drugs. We will then investigate it to see if it's still safe for the driver to be driving for the company and we may even ask the driver to get a letter from his doctor informing the company if he is still able to drive for the company. We will then start doing more driver assessments on the driver to make sure he isn't a risk to the company or anyone on the road.
We are small family run company with one 1 driver, we have implemented a recruitment Policy, Equal Opportunity Policy and redeployment policy for if we ever need it. But we have had 100% staff retention the for the past 3 years.
We only have 2 vans and 1 driver. We only use our office for parking our vans and completing Driver CPC training. We only have bicycles that we load/ unload on site into our vans and all our servicing is done by main dealers at their sites not ours. The only noise generated is when our vans are idling so we can carry out our defect checks. Our vans have white noise reversing alarms fitted to it.
We carry out Driver CPC training and Safe Urban Driving course at our site as well as our clients sites across the whole country. As we rely on our customers asking us to deliver a course at various offices across the whole country, we never know where we are going until they need us. Therefore we can't afford to try and move anything via barge or train as we have 12 bicycles that we would have to try and arrange to move to and from clients sites and there is no other method than using our vans. So using a van is the most cost effective way of transporting our bicycles. Our vans are a small 3.5 tonne Euro 6 engine van and a 1.6 tonne euro 6 van. We have looked at electric vehicles and because of the space we need for the bicycles we carry and the fact that we cover the whole country we might not always have the ability to charge electric vans when we travel across the whole country.
We will continue using what FORS has taught us to improve our MPG and reduce any wasted idling we might have and keep our Parking fines and Charges to zero'
We have positively promoted FORS by producing advertising in the FORS Standard Magazine, promoting FORS on our company website, email signatures and sending out letters to all our clients and suppliers informing them that we are in the process of renewing our FORS gold Accreditation and that we strongly recommend they join FORS if they haven't already. Eighty percent of all our work is around FORS so we strongly support FORS and push it across all companies we work with.
Gaining FORS Gold Accreditation shows how dedicated we are as a company to improving road safety and the safety of all vulnerable road users in London as well as nationally. We will continuously use what FORS has taught us to help reduce our carbon footprint and make the roads safer for everyone that uses them.
Website: www.milebay.co.uk
LinkedIn: https://www.linkedin.com/in/peter-lambert-fcilt-7480554b/
Facebook: https://www.facebook.com/www.milebay.co.uk/
Twitter: https://twitter.com/MilebayC