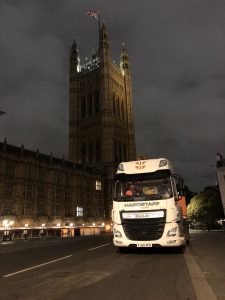 Hardstaff Barriers, based in Nottingham, is a multi-award-winning manufacturer and supplier of protective barrier and perimeter security systems. Available as both temporary and permanent solutions, our hostile vehicle mitigation systems (HVM), perimeter fencing, concrete security barriers and access gates are designed for one thing: to keep people and property safe.
Our product approvals include EN 1317, IWA 14-1 and PAS68 giving protection in all transport and construction sectors including Highways, Aviation, Nuclear and Ports for protection and delineation.
Wes Baker, Fleet & Logistics Manager, "Hardstaff Barriers has achieved significant improvements through FORS including reductions in fuel use / reduced CO2 emissions, lowered NOx and Particulate Matter emissions, improved its road safety record, decreased transport related fines and charges etc."
We came across FORS due to our work with the Metropolitan Police and London Authorities. We realised it would help us to achieve best practice and benefit us by providing a benchmark for industry excellence.
Hardstaff Barriers passed their initial audit first time round as we already had good practices in place. It was the reassurance we needed to show we were a compliant operator.
Once we achieved Bronze accreditation, we decided that it would be good for the business to progress to Silver as it seemed to become the benchmark for the industries and locations, we were working in. We are now on the pathway for FORS Gold accreditation, as we want to show our customers, we are leading the way forward and want to be one of the best in our industry and keep striving for continuous improvements wherever possible.
Once we had achieved the FORS Bronze accreditation, we really made the most of the benefits on offer, including the FORS Toolkits, TBT's and concentrated our training development on FORS based topics. The FORS Co-ordinator's attended the FORS Practitioner workshops in Wakefield, which were used to structure the strategy to maintain the Silver accreditation and the realisation that the Gold accreditation is achievable. We have had great success utilising FORS affinity partners and FORS associates, using the FORS Driver Licence Checking Service via Licence Bureau, ensuring we keep up our compliance.
Kathryn Cooper, Service Manager says "The adoption of FORS into the business has resulted in a boost in morale as the drivers can see a shift in the health & safety culture at Hardstaff Barriers. Knowing your employer cares about getting things right first time helps promote the right behaviours in our workforce of drivers."
| | | | | | | | |
| --- | --- | --- | --- | --- | --- | --- | --- |
| | MPG | Incidents per 100,000 Kms | CO2 | NOx | PM10 | Number of PCNs | Proportion of fleet that uses alternative fuels |
| 2017-18 | 8.8 | 0.9 | 378 | 497 | 8.8 | 2 | 0% |
| 2018-19 | 8.1 | 0.3 | 563 | 682 | 12 | 5 | 0% |
| Percentage improvement | -8% | 300% | 49% | 37% | 36% | 150% | 0% |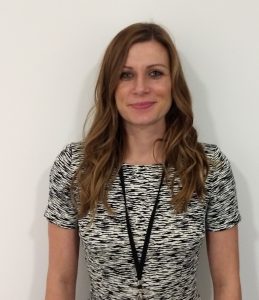 *Please Note: A fleet size increase and a reduction in empty running in Period 2 resulted in an increase in emissions per miles travelled from period 1 to 2.
Driver health and fitness review – All our drivers have 6 monthly full safety critical medical examinations in partnership with Spirit Occupational Healthcare
Recruitment of drivers – We use an agency on temp to perm contracts to help find the right candidates and best people for the job. Any drivers showing an interest in career & driver development are put forward on suitable training programmes to expand their skillset.
Noise assessment – Our drivers have completed various FORS e-learning modules that encourage our drivers to drive "smarter" reducing noise pollution during driving. All drivers have been issued with the Decibel X App to monitor noise pollution they may be subjected to on a daily basis.
Modal shift and alternative vehicles – Hardstaff were involved in pilot schemes for alternative fuels for the fleet. This included LNG and CNG fuelled vehicles. Due to the nature of the business and location of our delivery points modal shift is not currently by feasible. However, it is always a consideration for us and reviewed periodically.
In order to make continual fleet improvements, we are reviewing our fleet replacement schedule to improve turnover of modern vehicles. We will continue to test and evaluate new technologies. We will be restructuring the training needs around the FORS requirements to ensure we operate efficiently and play our part in protecting the environment and vulnerable road users. Re-branding our vehicles to incorporate prominent warning signage advising vulnerable road users of the hazards of being near a moving vehicle.
We have positively promoted FORS by producing press releases announcing our silver accreditation and plan to do the same with our Gold application. Our key subcontractors are all FORS accredited. We will actively engage with our whole supply chain to encourage and promote the FORS accreditation.  We also plan to be actively involved in the exchanging places programme, engaging with the local communities.
Gaining the FORS Gold accreditation will demonstrate the barriers we have overcome to move forward and adopt best practices, introducing new policies and procedure. Achieving FORS Gold confirms that we are operating safely, efficiently and compliant throughout the UK.
https://www.linkedin.com/company/hardstaff-barriers/
https://twitter.com/HardstaffB
https://www.facebook.com/HBarriers/
*Please note: All published FORS Gold case studies have been submitted by the accredited company named above and transcribed verbatim