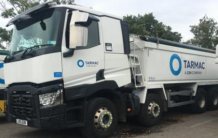 Salvec Limited is family run business, founded in 2002 and is based in Ashford Kent. Salvec Limited is a franchised haulier for Tarmac Limited delivering Asphalt and Aggregate. Salvec Limited is run Sally Sage-Horlock.Sally has grown up in the haulage business and inherited the company from her father. We operate three lorries at present but would like to extend the company in 2019.
We first heard about FORS through Tarmac. We looked at the benefits of joining the scheme and we saw that these were standards and ethos that we wished to adopt of improving the safety for both our vehicles and drivers.
When we began working towards our first bronze accreditation, we were able to follow and carry out all the necessary requirements with no
complications. As FORS provided us with total support and clear guidance, we were able to achieve our bronze accreditation first time. From this point, we were encouraged to aim for the next accreditation level of Silver. As we saw drastic improvements within the business just from the bronze audit, we felt that continuing with the silver audit would only further improve our business and credibility.
One key benefit that the drivers and the company gained from FORS was the e-learning resources available on the FORS website. Thanks to our drivers having completed some of the e-learning modules, we have seen a great improvement in our drivers' road safety skills. As these modules provided our drivers with the latest and most appropriate information on road safety, we were able to see this improvement.
"Implementing the FORS standard within the company has continued to improve the businesswe have seen improvements in our fuel efficiency due to driver training through the e-learning tools."- (Director Sally Sage Horlock)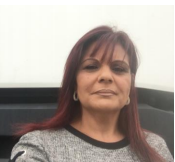 Another aspect of FORS that we really benefited from was the wide range of e-learning resources available to drivers and managers of the business. Modules such as Locity for managers and Smart Driving were very informative and helped us organise and manage our fleet more efficiently.
'FORS offers targeted training which meets with the specific needs of my industry.'- (Transport manager Adrian Horlock)
At Salvec limited, we decided to work towards each FORS accreditation as we felt it would only benefit and improve our company. We are now aiming to become gold accredited company as we believe we have been operating at best standard.
| | | | |
| --- | --- | --- | --- |
| | MPG | Incidents per 100,000 Kms | Number of PCNs |
| Mar-May 18 | 8.72 | 0 | 0 |
| Jun-Aug 18 | 9.40 | 0 | 0 |
| Percentage improvement | 68% | 0 | 0 |
We have seen an improvement in our MPG in the last two quarters
At Salvec limited we ensure that our employees are fit to drive by requesting them to fill out a medical declaration prior to employment. We also complete driver eye checks to ensure their eyesight is suitable for driving and DVLA check of their licence details.
If the company did require new drivers, we would try to recruit via word of mouth of local advertising. Once employed then would start on the new driver two week buddy scheme where an experienced driver would take out the new driver to make sure they are trained in the way the tippers/company operates
We actively try to reduce any noise pollution that we may make, we turn off vehicles if standing longer than 2 minutes in traffic, try to keep noise to a minimum when loading and unloading.
We are currently only able to work with our current road transport operation to collect and deliver our materials. The most efficient form of road transport for us is currently a rigid lorry with a euro 6 engine. The euro 6 engine is known for producing low amounts of NOx.
All our future vehicles will continue to be equipped to the highest safety standards, while paying attention to the environment we will continue to listen to the research tarmac have made to help us to evolve our company to seek alternative vehicles and fuels. All our drivers are incredibly hard working and will continue to be trained to the highest standards possible.
FORS has enabled the company to run more efficiently
and aid drivers to improve their skills. Going forward for the future Salvec Limited would use the advances in technology with trucks and aids to help drivers in their daily tasks.
At the moment we do not use social media for the business, as a franchised haulier with contracts we do not need to advertise for new business
*Please note: All published FORS Gold case studies have been submitted by the accredited company named above and transcribed verbatim