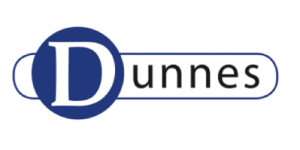 H Dunne & Sons (Haulage) Ltd are a family run company and have been in the aggregate and asphalt business for 45 years, working with major contractors such as Tarmac Ltd and Breedon Group, whilst also supplying builder's merchants and individual construction businesses too.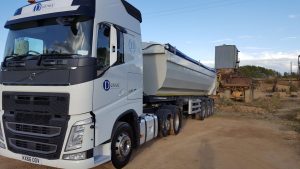 My name is Lisa Dunne, a Company Director at 'Dunnes' and part of the brother and sister team that operate and manage the fleet of 8wl tippers and artics in and around the Home Counties and North London area.
Since our last Gold Case Study, we've worked hard to maintain the high safety standards and sustainability goals we've achieved through our FORS journey. LoCITY training led us to focus this year on encouraging good driver behaviour and to emphasise the need to reduce fuel use, and we're very pleased to show a positive outcome.
The FORS Standards are an integral part of our business processes, as we have been a member for over 6 years now. Our compliance within the industry was always paramount, even before our introduction to FORS, so we fully embraced the challenge to meet the Standards when Tarmac introduced the initial Bronze audit to us. From then on, we naturally progressed from Silver, then through to Gold in 2017. Each Standard ensures compliance within the industry, and creates templates to monitor and benchmark data collected through tracking systems.
Company Director Aaron Dunne is our FORS Practitioner, and ensures Standards are communicated to all staff through training events and Toolbox Talks. Our FORS membership has allowed us to access a framework of guidance, support and training. This has been key to keeping our company and staff compliant within the industry. The FORS e-Learning programme has been an invaluable training tool for drivers, and it's used consistently every year. The Safe Urban Driving course through FORS is also completed by every driver starting with us.
'Good driving behaviour is the key to driving efficiently, reducing CO2 and increasing overall safety on the road.' – Aaron Dunne, Company Director

'The haulage industry needs the availability of more new cost effective, sustainable engine technologies to reduce it's carbon footprint.' – Steve Dunne, Company Director
Our Performance Data for 2017 to 2018 has provided a very promising start for our drivers to increase driver efficiency. The year on year figures show an increase in km/l, proving our drivers are increasing fuel efficiency. This positive result is despite an increase in kilometres travelled.
| | | | |
| --- | --- | --- | --- |
| | KMs Travelled | Litres Used | KM/L |
| Year 16 to 17 | 1685117 | 249918 | 6.74 |
| Year 17 to 18 | 1998443 | 279537 | 7.15 |
| Percentage improvement for Yr 17 to 18 | | | 0.41% |
As drivers join our team, they are provided with a medical questionnaire to provide the Company of any health issues which may affect their driving ability. The DVLA list of conditions is also communicated. The questionnaire is filled in on an annual basis thereafter.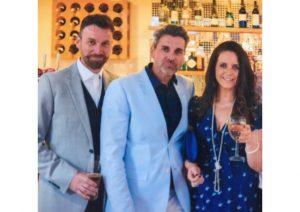 Finding the best candidate is extremely important to us and our strategy to recruit drivers reaches beyond the transport industry itself. We want to create a respectful and collaborative environment and therefore sometimes the necessary driving qualifications are not always at the top of our agenda at the interview stage, as the right candidate can be trained to gain their HGV qualification with us. It's also important to establish what motivates a potential employee, to ensure we can retain them for as long as possible. Some of our drivers have come from office and administration roles to landscape gardeners.
During both day and night shifts, we have a procedural policy which applies to reducing noise pollution whilst working. This is found in our Company handbook and located in all cabs. The policy is a step by step guide which specifies timings for arrival on to sites and residential areas, and to respect the environment by reducing noise with the correct use of vehicle alarms. Whilst loading at plants and quarries, it's extremely important driver's hearing is protected. Communication is provided where noise surveys have been carried out in areas where there are high dB levels.
Over the past year, we've kept an eye on new technologies coming onto the market that would provide a viable alternative to engines currently used. We've shifted attention from the possibilities of fuel companies introducing an increase in blend % for biofuels, to looking towards new 100% LNG engines, which are potentially available for the size of vehicles we operate. The constraint of modal shift remains the same, as our business cannot transfer haulage to train or boat.
It's so important we work towards introducing alternative, sustainable vehicles on to the fleet and for the coming year we hope to demo new LNG vehicles. Performance assessments and costings will need to be carried out to establish if we can make this a workable option for us.
We always promote our journey through FORS, not only through social media, but with logos on vehicles, letter heads and emails. Displaying the gold accreditation signals to road users, contractors and suppliers that we meet a set of standards which ensure we operate professionally and are compliant within our industry.
To receive Gold for the third year would be a fantastic accolade for us at Dunnes. We're looking forward to the year ahead, continuing the challenge to reduce our carbon footprint and exploring the potential for alternative vehicles.
It's an accreditation to be proud of.
You can contact us through our website or through twitter