Hotchkiss are based in Eastbourne and are UK's leading air conditioning ductwork contractor with the majority of our projects located in central London and the south east. Our four delivery vehicles are maintained to the highest standards together with the continuous safety training and personnel development of our HGV drivers ensuring standards are maintained whilst we deliver our products to the various construction sites where they are needed.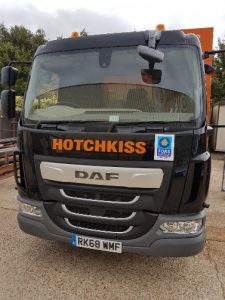 Colin Hillman, Operations Associate Director, explains how we have achieved reductions in fuel through the FORS initiatives together with improving safety.
From its inception, we recognised that many of our clients had adopted and promoted the FORS initiative on their projects within the London area. The key factor for us was understanding the potential benefits and rewards that it would bring to our business; we knew it was for us. Not only would it allow us to meet the requirements set out by our clients but it provided an opportunity to add these standards to our existing comprehensive integrated management system consisting of quality, environment and health & safety management.  From the early involvement and know ledge of the scheme our goal and aspiration was to achieve FORS gold status.
In preparation of our submission we held a number of internal workshops which were led by our QEHS advisor in conjunction with our transport manager and members of our team where we collectively reviewed the requirements of the standard and addressed the action list to complete our submission. On the 1st July 2013 we were awarded the FORS bronze.
After this period many our clients informed us of their intention to make the FORS silver status a standard requirement on their sites and also that this would be a requirement to remain on their preferred supply chain and opportunities of securing future projects and repeat business with them.
'Our aspiration is to maintain our high standards in accordance with FORs requirements.' – Phil Morris, Transport Manager
From review of the criteria of the FORS silver status we addressed areas in relation to key issues such as; driver licensing, vehicle warning equipment, blind spot minimisation, driver training, driver related fines and charges, concluding with the performance measurement & fuel efficiency. In addressing these issues we achieved FORS silver accreditation in March 2014.
Moving forward, we undertook a gap analysis to assess our systems and vehicle operations. We utilised the FORS online modules to assist our progress; this provided further online training for our drivers on subjects such as improving fuel efficiency, safety and other vulnerable road users. Our transport manager Phil Morris was appointed as our fuel champion and was tasked in setting up systems to monitor our delivery fleet of our four heavy goods vehicles and capture data on fuel usage and CO2 emissions via KPI's.
Prior to this we had already fitted close proximity monitoring equipment which included four-way cameras; especially relevant in urban areas in terms of awareness and caring for vulnerable road users. Since joining the scheme the benefits have been the FORS online workshops and training applications, providing improvement and personal development and continuous training initiatives for our drivers, consisting of opportunities to improve their knowledge, understanding and awareness. This together with our in-house tool box talks provide useful information and guidance to our drivers as well as encouraging and improving fuel consumption and reduction on the emissions of our transport fleet.
'FORs greatly assists with Monitoring, Training and Improving Standards.' – Colin Hillman, Operations Associate Director
As part of our continual improvement plans, and having changed three out of our four delivery vehicles previously, in April 2018 we ordered a replacement for the fourth vehicle in our fleet. The importance of doing this was raised this year particularly with an increase in the number of our contracts located within central London, larger / heavier loads being carried and the age of the remaining vehicle. We took delivery of the new lorry in September 2018 and are now pleased to be able to report that all of our delivery vehicles are DAF EURO 6 compliant vehicles with automatic gearboxes.
The table below demonstrates our continuous MPG and CO2 recordings measured against our base year (2014) for our 4 HGV vehicles.
| | | | | | | |
| --- | --- | --- | --- | --- | --- | --- |
| | Mileage for period | Fuel used (gal.) | MPG | MPG % improvement (on base yr) | CO2 output | CO2 % change (on base yr) |
| 2014 (base) | 113,352 | 8,111 | 13.97 | – | 96.96 | – |
| 2015 | 115,194 | 7,938 | 14.51 | 3.72% | 94.91 | -2.15% |
| 2016 | 113,735 | 7,434 | 15.29 | 8.63% | 88.89 | -8.31% |
| 2017 | 143,987 | 8,696 | 16.56 | 15.64% | 103.97 | +7.23% |
| 2018 | 149,494 | 9,260 | 16.15 | 13.50% | 109.55 | +11.49% |
Prior to final selection and purchase of the new vehicles we carried out trials with the EURO 6 demonstrator model from our supplier. The trials consisted of monitoring deliveries to our sites and from the comparisons and results; evidence provided improved performance on fuel consumption and reducing CO2 emissions.
All Hotchkiss lorry drivers are required to maintain their HGV licence in line with DVLA guidance. This includes a health check to be completed by their GP every 5 years. In addition Hotchkiss complete an online sight test for the reading of number plates every 6 months and a full optician eye check every 2 years.
Additionally Hotchkiss promote a healthy lifestyle within the workplace. We open up a Cycle2Work scheme around twice a year and have many employees that participate in the London to Brighton bike ride and our canteen menu promotes healthy eating options.
We have a small fleet for transporting our own goods and all drivers are long serving, permanently employed by the company. We do however run apprenticeship schemes across all areas of the business which would be utilised to potentially recruit a driver, if required.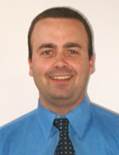 To minimise potential noise pollution as far as practical we carefully plan our deliveries, agreed with sites, to ensure minimal disruption at loading, unloading and on the road. Additionally, all Hotchkiss lorries have automatic cut-out engines after 3 minutes idling. In order to reduce the effects of audible vehicle equipment we ensure that we always purchased in line with FORS recommendations. Vehicle loading and unloading at our manufacturing site is completed using electric FLTs emitting less noise than some other types. Unloading at sites is always completed using facilities provided by the contractor and in line with their requirements.
Due to the product type our current mode of transport is the safest, most fit-for-purpose method for our operation. All production is pre-planned which enables us to ensure the most economical route is used and delivery times are carefully selected with sites to not only minimise disruption but reduce our amount of time sat on the roads. As we only operate one delivery from each vehicle a day, and carefully plan production to ensure economical loads and drops, our vehicle do not tend to sit in traffic for vast amounts of time. Hotchkiss are operating as efficiently as possible and all of our fleet are EURO 6 compliant.
Ongoing we will continue to closely monitor alternative fuelled vehicles.
We are immensely proud of achieving our FORS gold accreditation, demonstrating compliance, professionalism and commitment in maintaining the safety standards of our small fleet of vehicles.
Visit our website