Established for over 35 years, J&M Haulage Ltd is a small family run company based in Essex and operating a fleet of tipper vehicles subcontracting to Tarmac, a CRH Company.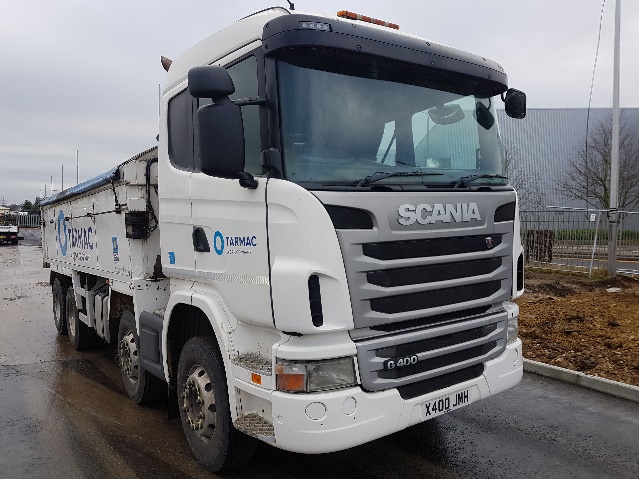 John Marcetic, Director, explains how becoming FORS Gold accredited in 2016 was a major achievement for a small business such as JMH. Since achieving Gold standard and having completed the FORS Practitioners accreditation the whole experience has helped us to achieve best practise thus improving our ability to focus on driver training, vehicle and road safety as well as the importance of continued monitoring of driver behaviour and vehicle performance to minimise CO2 emissions,  NOx and Particulate Matter emissions and transport related fines and charges
In order to meet our contractual obligations with Tarmac we required FORS Bronze as a minimum standard, having obtained our bronze first time round, we could see the benefits of being FORS accredited, and we were very pleased to achieve Silver and then Gold accreditation.
Being Gold accredited has also prompted us to take part in community initiatives and we worked with a local school during their Bikeability week to raise awareness of cycle safety, which we hope to continue on an annual basis.
I have also attended the practitioners workshops, and found this valuable not only because of the information and knowledge gained, but also from a networking and sharing of good practise perspective.
The e-learning modules have made training so much easier as they can be accessed at any time giving greater flexibility within our working day  Lee Deamer (H&S Rep)
E-learning has really helped us manage training for drivers, particularly in the tipping industry when weather or other factors mean that there are days when drivers finish early. We have been able to use this time both as a group and individually to log into the FORS website and complete various training courses. The training and information on the FORS website has continued to be of real benefit both for training and keeping up to date with what is going on in the industry.
| | | | | | | |
| --- | --- | --- | --- | --- | --- | --- |
| | Miles driven | fuel used | MPG | CO2 | NOX | PM |
| 2017 | 344412 | 45396 | 7.6 | 546.5 | 852.3 | 70.2 |
| 2016 | 353536 | 46515 | 7.6 | 559.9 | 873.3 | 71.9 |
| 2015 | 338176 | 43991 | 7.7 | 529.6 | 825.9 | 68.0 |
| 2014 | 287093 | 37685 | 7.6 | 453.0 | 707.5 | 58.2 |
Our Driver Health, Fatigue and Readiness for Work Policy sets out the expectations for both the drivers and the company. Drivers are required to complete and sign the Drivers Declaration Form each year, or at any point if there is a change to their health. If a driver is undergoing medical treatment, we also require written confirmation from their health professional that they are fit to drive a heavy goods vehicle to ensure that their treatment does not compromise their ability to undertake tasks defined as safety critical.
To encourage new drivers, particularly to the tipping industry, we operate a 'buddy' system for the first 2 to 3 weeks of their training,  to ensure they familiarise themselves with the base plant and any others they are likely to work from and also understand the rules at high speed network roadworks and construction sites.
Our vehicles feature late modern engines which do not require a 'warm up ' period, so as soon as the  engine is switched on the  vehicles are able to move out of the yard. Low noise tyres are fitted to all vehicles as are white noise alarms. Our fleet is involved in delivering to high speed network roadworks and construction sites, where drivers are expected to follow site rules as well as be mindful of any nearby properties that may be affected by the noise
The type of deliveries that we are involved in, for now, there is no alternative electrically powered vehicle, and we are keeping abreast of any developments which would be suitable, eg Hybrid Electric designed by UK based firm Charge.
In order to make continual fleet improvements we will continue to monitor driver and vehicle performance to reduce emissions and improve fuel consumption as well as safer driving, this will help our company to maximise efficiency and remain viable.
Ongoing Gold accreditation keeps us focused on what is required to run and maintain an efficient and effective business by taking advantage of the information and support tools that FORS has to offer.
Please note: All published FORS Gold case studies have been submitted by the accredited company named above and transcribed verbatim.