Jaggards Transport Ltd are an established transport company based near Bury St Edmunds. Lee Coddington, Company Director and Transport Manager explains how FORS has spearheaded the introduction of initiatives that have assisted in the improvement of operational efficiency. The introduction of enhanced safety mechanisms on the fleet have been welcomed by all those within the business and meet the strict "Safety First" ethos practiced in our business. We want to demonstrate that FORS Gold is achievable, acting as the benchmark for all in the transport sector.
I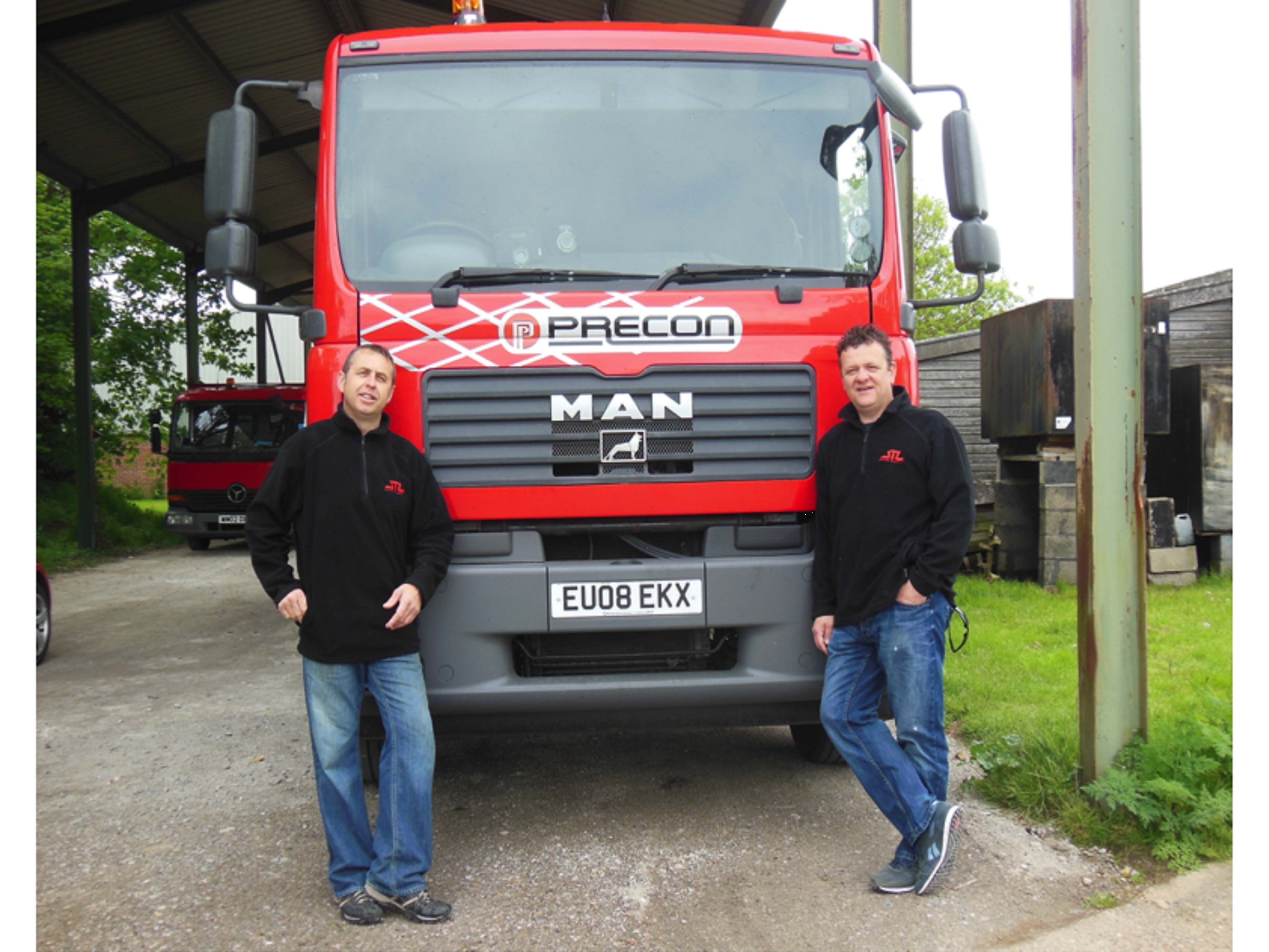 ntroduction to FORS was through one of our valued clients, at that time we operated a small fleet of vehicles focused on deliveries into and around London. We planned from the start to provide the best service possible, as part of that service it meant we wanted to achieve FORS accreditation status.
We passed our FORS Bronze audit in 2013 and have progressed to Silver then Gold. We have found the process to be straightforward and it has allowed us to be more focused on the safety fist aspect of our operation.
Following our success at Bronze level we focused on fuel usage and staff training to ensure the safety first ethos in or company became the overarching measure of our success. We took advantage of the training on offer from FORS, we witnessed a MPG improvement of around 16% due to greater vehicle utilisation and positive driver behaviour change. Silver and our original Gold accreditation have seen us develop and improve across all parts of our business.
Lee Coddington – Company Director says,
"We have come a long way since we were founded in 2012. We continue to monitor and look to improve our operation at every opportunity."
The benefits of the FORS scheme has been clearly evident, measures such as the Anti-Idling Policy, independent driver assessments combined with on-going driver awareness training through e-learning courses and FORS Toolbox Talks which has resulted in a reduction in Fleet related incidents, PCN's, MPG and Co2 emissions. Our drivers complete a company driver's medical questionnaire. The health and well being of our staff is of the utmost importance to us.
We have seen an increase in the number of PCN's issued, however we have attributed that to the increased mileage we now cover along with the increase in urban environment deliveries we are now involved with. Calculated on a mile per mile basis we have seen around a 16% reduction in the issue of PCN's received.
Derek Jaggard – Company Director says,
"The kudos associated with FORS Gold adds to the professionalism that our company strives to achieve in everything we do and we certainly display our FORS logo with pride."
| | | | |
| --- | --- | --- | --- |
| | MPG | Number of accidents | Number of PCNs |
| Apr – Mar 13-14 | 12mpg | 0 | 7 |
| Apr – Mar 17-18 | 15.6 | 0 | 13 |
| Percentage improvement | 30% | 0% | |
We are monitoring and reviewing the health and fitness of our drivers using medical declaration forms which are issued on employment and reviewed thereafter. We also provide detailed health guidance and conduct eyesight checks and tests.
We have a detailed strategy for recruiting drivers, however as the industry faces a shortage of driving staff we are looking as part of our strategy to recruit from both in and outside the transport industry. We have a low turn over of staff within our business.
Our work environment is generally low noise, as part of our noise assessment we have taken measures to reduce even further unwarranted noise by introducing a reduced vehicle idling policy. This has helped reduce noise but also produced decreased fuel consumption and reduced vehicle emissions.
Modal shift and alternative vehicle usage in our sector of the industry have proved to be non existent. We are keen to exploit new technology but as a rural based business serving locations around the south of England fossil fuel alternatives and modal change are not available.
We are continually investigating ways to improve our business and ensure we reduce our carbon footprint. The non-packaged, non-standardised load size sector of logistics is different to standardised movement, that said we have introduced new loading methods to ensure consolidation is possible and devised delivery plans to reduce multiple same site deliveries.
Gold re-approval ensures we have achieved the highest grade currently available via FORS. It also ensures our supply chain partners have confidence in our business when they engage with us.