Jaswant Sekhon Haulage is a sub-contractor that transports tarmac materials for Tarmac. Established in 1991, Jaswant has seen a significant improvement in his KMPL and a reduction in emission output with his vehicle since joining FORS and implementing their practices. Jaswant Singh Sekhon explains how FORS has been beneficial to his company.
We came across FORS when searching for ways in which we could improve our drivers road knowledge quickly, regularly and efficiently in order to improve our companies overall road safety reliability. Furthermore, by helping our driver expand on their road knowledge, this in turn will help with our vehicles fuel usage and emission output. After discovering FORS and seeing the wide range of driver courses and modules it has to offer, we knew they would be able to help our company in implementing better practices.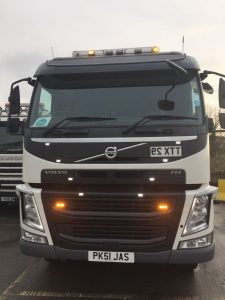 FORS provided us with toolkits and driver courses which helped the company improve overall in order for us to then become Bronze and Silver accredited. Both attempts in achieving each accreditation were straight forward and helped us identify what areas of the business needed improving and therefore helped us implement better practices for the business.
Once becoming Silver accredited we took advantage of the wide range of toolkits provided by FORS. In particular the TruckSmart Fleet Manager toolkit which informed us of ways in which we can improve on our road safety knowledge and skills in regard to HGV vehicles. Our drivers having this knowledge reaffirm the safety of vulnerable road users and other public figures.
 'The FORS TruckSmart module has helped keep our incident number at zero.' –  Jaswant Singh Sekhon
The FORS e-Learning courses have also helped ensure that our driver's road knowledge and safety skills are up to date. Also, the ease of access of these courses encourages our drivers to retake these e-Learning modules regularly in order to keep their road knowledge refreshed and in their mind at all times.
'Our drivers are much more knowledgeable in regards to vulnerable road safety thanks to the FORS Safe Urban Driving course.' – Jaswant Singh Sekhon
Our reason for wanting to progress to a FORS Gold accreditation was encouraged by seeing the drastic and beneficial changes made within the company by following the steps and implementing the practices required for a Silver accreditation.
In the last two quarters, we have increased our KMPL by 3.9% thanks to FORS.
| | | | |
| --- | --- | --- | --- |
| | KMPL | Incidents per 100,000 Kms | Number of PCNs |
| Jun 2017 – Aug 2017 | 2.59 | 0 | 0 |
| Sep 2017 – Nov 2017 | 2.69 | 0 | 0 |
| Percentage improvement | 3.9% | 0% | 0% |
Jaswant Sekhon Haulage requires employees to fill out a health questionnaire prior to employment proving they are fit to work as the health of our employees must be ensured as they would be a risk to other road users and the public if their health is not at its peak. We also request our drivers to have their eyes checked every six months to ensure their vision is up to standard for driving.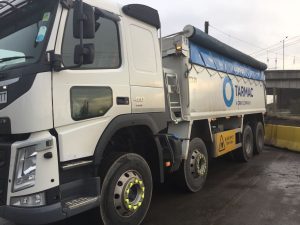 As our company only consists of one vehicle we do not have a high demand for new employees. However, when we are recruiting, we offer a two-week buddy plan in order to help the new recruit adjust to their new vehicle and new driving environment with the help of a more knowledgeable and experienced driver by their side at all times.
With the help of the FORS anti-idling toolkit and Quiet equipment guide drivers now implement the anti-idling method when stationary for too long which helps reduce noise pollution and save fuel. Furthermore, after reading the Quiet equipment guide we have learned what equipment we can use in our vehicle to help reduce noise pollution.
Currently there are no alternative vehicles suited for our mode of work as we require our tarmac materials to be transported and stored at a high temperature with insulated bodies and a PTO system.
In order to make sure our company is continuously improving, we will ensure that our vehicles are fitted with the latest engine most suitable for the environment and updated with the latest safety equipment.
Our company achieving a FORS Gold accreditation would ensure that our company is using the best practices in order to reduce emission output, fuel usage and noise pollution. Also, ensuring our drivers are up to date with road safety and are operating their vehicles in the most environmentally beneficial way possible. We will continue to implement the FORS standard as we know now that their practice is the best practice for our mode of work.
Please note: All published FORS Gold case studies have been submitted by the accredited company named above and transcribed verbatim.