JCP International is a small business of 8 ready mix vehicles supplying concrete in and around London for the past ten years. We also introduced two Bulker to our Fleet in the last few years. We are based in Essex and have been delivering concrete for a diverse range of clients. During the last ten years, we have been operating out of a plant in Barking London.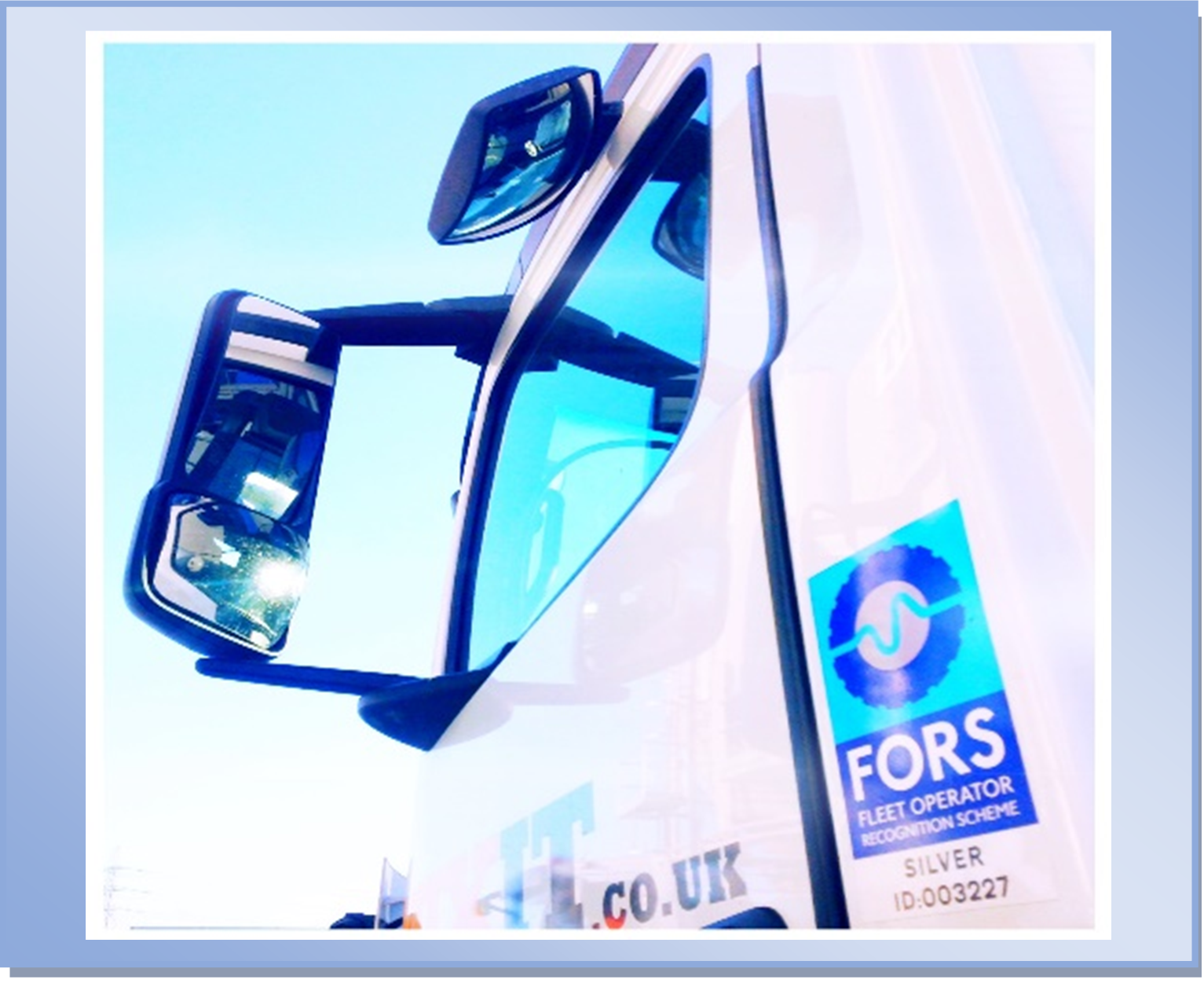 Late last year we upgraded 3 of our vehicle to newer more efficient vehicle.
John is my name, and I am the CEO & Operations Manager. I have 30 years' experience in transport and logistics and I am an accredited FORS practitioner and CPC holder.
We came across FORS at a trade show in 2013. We realised it would help us to achieve best practice in our business, and FORS accreditations has added significant value to JCP International, such as fuel efficiency, economical operations & needless to say health & safety
We at JCP International Ltd passed our initial audit first time round in September 2013 we found this a daunting task but with the phone & online help from FORS we achieved Bronze, this showed us to continuing moving forward year on year and encouraged us to go for Sliver in July 2014 and Gold in March 2016 and we continue to keep our standards high.
Once we achieve Bronze we really made the most of the benefits on offer, in particular… FORS introduced us to Practitioner workshops & new training providers offering very reasonably priced courses of the Safe Urban Driving module.
We also use the online services of a driver licence checking company.
All our driver is staying up to date with their E-Learning from FORS
FORS has been great raising the awareness of safety issues by vehicle operators, and we welcome these improvements.
All our vehicles are fitted with a side sensor & turn left alert sensor, blind-spot minimisation CCTV systems, we also have telematics which allows us to easily analyse driver and vehicle performance.
We use the tools available from FORS to log Fuel Use & parking fines using Fuel Used Tracker & PCN Tracker.
"Online training from FORS has helped us to keep all our driver up to date with the excellence of their E-Training on the FORS website". Patricia Burnett – Office Manager  
| | | | |
| --- | --- | --- | --- |
| | Fuel Used | Training | Number of PCNs |
| Sept-Aug 2014 | 94,726 | 10 | 5 |
| Sept-Aug 2016 | 123,460 | 18 | 3 |
| Sept-Aug 2017 | 197.000 | 28 | 4 |
All new drivers when starting work with JCP International are required to complete a set of medical forms, disclosure forms and complete an eye test before they can start work.
As well as this we have an induction scheme wheren by our new drivers are shadowed by our supervisor, taken out on the road in their vehicles and first shown what the requirements are then once confident they are then assessed on all aspects of the work. Our shadowing process is 1 week for new drivers, but this can be more if needed.
We follow guidelines from FORS about driver handouts and information for drivers which allows us to regularly monitor and assess the individual drivers to enable us to maintain a consistent level of service to our customers.
We have an anti-idling policy where we will not run vehicles unnecessarily for long periods of time and our training programme for 2017 saw all our drivers complete the LoCity module to enable drivers to better understand the environmental impacts of using HGV's in built up areas.
"Safety if our priority at all times" – John Prendrgast Transport Manager

Our plans are to upgrade more vehicle and to ensure all drivers are trained to the highest standards within our company.
JCP International Ltd takes pride in been a FORS accreditation member and recognises the hard work and investment we have put into the accreditation scheme.   It allows us to be seen at the forefront of the Industry and compete for more prestigious job opportunities whilst maintaining a safer work place environment. 
Please note: All published FORS Gold case studies have been submitted by the accredited company named above and transcribed verbatim.