John Mee Construction Ltd, Founded in 1993 by John Francis Mee originally to carry out roads and sewer contracts Prior to starting the company John Mee was employed as a contracts manager with blue chip companies working in tunnelling and deep drainage health and safety is of high importance in this industry and John Mee brought the same ethos to his own company The first 15 years John Mee Construction built a reputation of carrying out high standards of work safely and to programme. My name is Chris Cunningham and I am the Fleet Manager. I joined the company in 2010 as a mechanic and progressed to fleet manager three years ago. We have achieved significant reductions in harmful emissions through updating our fleet to new, fuel efficient technology and monitoring our idling and routes taken by operators. This has been achieved through best practice using the FORS standard as a baseline for setting our own internal standards.
We came across FORS through one of our blue chip clients. We realised it would help us to achieve best practice and benefit us by reducing environmental pollutants and increasing our efficiency.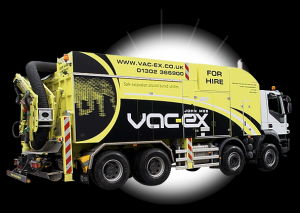 We found our first audit with FORS a challenge but did benefit from the information which it provided. We were encouraged to monitor fuel as closely as possible and also focus on other efficiencies such as tyres and routes taken to site.
Once we were Bronze we really made the most of the benefits on offer, in particular the toolbox talks.
"We have found the FORS standard a useful benchmarking tool to ensure we remain efficient." – John Patrick Mee
As a result of the FORS standard we are more aware of our need to upgrade the fleet to cleaner, safer lorries and we are focussing more on enviromentally friendly vehicles including noise efficient tyres and the safety of vulnerable road users.
"Our fleet has never been as efficient." – John Mee
We recognise the need to progress from silver to gold to ensure we are working at the top of our game and to ensure that we are able to tender for all work with blue chip clients who recognise the need for operators to be FORS Gold Compliant.
Below is some of our improvements that we have benefitted from as a result of our work with the FORS standard.
| | | | |
| --- | --- | --- | --- |
| | MPG | Incidents per 100,000 Kms | Number of PCNs |
| Jan-Dec 2015 | 22.79 | 1.48 | 0 |
| Dec 17-Nov 18 | 4.54 | 1.36 | 26 |
| Percentage improvement | -80.09% | 8.11% | N/A |
*Annual improvement in MPG and Incidents per 100,000 Kms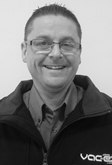 Driver health and fitness review – We are now more focussed on our driver health and fitness ensuring they have an annual health declaration and these are reviewed.
Strategy for recruiting drivers – We are working to offer progression within the company to ensure that if we can, new staff and progress within the business to achieve their career goals.
Noise assessment – All our vehicles are built to be as noise efficient as possible through silencers, baffles and noise efficient tyres.
Modal shift and alternative vehicles – Sadly we cannot change the modes of transport that we use but we will always be looking for new technology to be less environmentally pollutant and more efficient.
Our plans for the future are to keep upgrading the fleet and increase the fleet size when we acquire more work due to our commitment to safety and efficiency.
We know that by being FORS gold we are working in the very top of our field and we will be as efficient and safe as we possibly can be.
You can contact us on twitter, Linkedin and Facebook