JS Haulage was started in June 2015, by owner/driver Jose Simoes, based in London, with one vehicle in Tarmac RMX Battersea, the other at RMX Charlton.  He was soon joined by his son as a driver and who is now the company Transport Manager. In May 2017 JS Haulage decided to grow the business and acquire a second vehicle  
JS Haulage was introduced to FORS by Tarmac, after hearing of the benefits FORS could provide to our company we decided to apply for our Bronze accreditation. As we prepared for our Bronze audit we realised FORS could help us to achieve best practice for our company.
Once we realised learning from the FORS website and following the FORS standard we were soon on our way with creating all policies and procedures required to move the business forward.JS Haulage passed their initial audit first time this showed us what we could achieve and encouraged us to carry on with the actions we had put in place.
As we were now a bronze accredited company, we made the most of the FORS website for e-learning and toolbox talks. JS Haulage knew that Silver accreditation was next.
'FORS has been invaluable to our company enabling us to move the business forward-Jose Simoes
FORS e-learning has been and will continue to be a practical way of both improving our knowledge and learning from others, we continue with our awareness for vulnerable road users through cycle safety and SUD courses.
'We have benefited from the FORS training which enables us to meet the standards expected in our industry' – Marco Marques
Once Silver accreditation was obtained, it showed us that everything we had learnt from FORS to include FORS e-learning, fuel management, requirement of the equipment for our vehicles, which are all now Tarmac Full Spec, is working for our business, so the next step was to go from Silver to Gold.
| | | | |
| --- | --- | --- | --- |
| | mpg | Incidents | Number of PCNs |
| May-Jul 17 | 3.07 | 1 | 1 |
| Aug17 -Feb18 | 3.25 | 0 | 0 |
| Percentage improvement | 3.75% | 100% | 100% |
We continue to improve our fuel management figures along with accidents and PCN numbers
All drivers complete an annual health declaration which confirms that there are n health problems unknown to the business, any changes to this are reported immediately to minimise the risk of incidents as a result of underlying health problems or diagnosis of a condition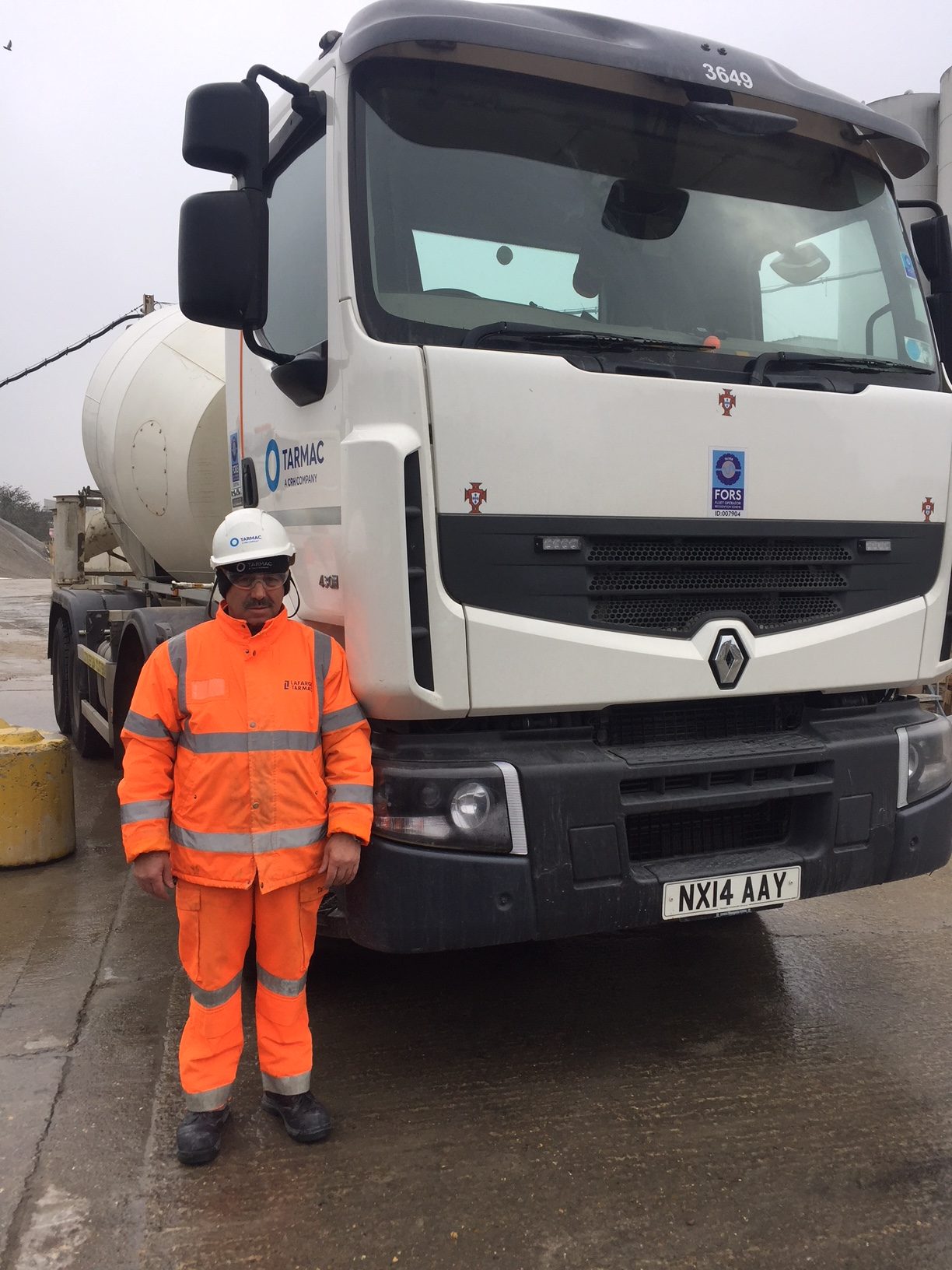 We have taken on board a strategy for recruiting new drivers if ever the need arises which will be by recommendations or looking into the young driver schemes.
We have looked at ways of reducing noise pollution whilst driving, loading and unloading. . We work closely with our customers in regards to access plans and routes, to ensure our vehicles avoid residential areas wherever possible.
JS Haulage will continue to work with the FORS standard, when new vehicles are due within the business, we will research the potential to use alternative fuelled vehicles where circumstances allow JS Haulage will continue monitoring and improving where possible fuel management and reducing the number of PCN and accidents through ongoing driver training.
Becoming FORS Gold accredited will show that our company is dedicated to continual improvements in our service to Tarmac and our customers.
Please note: All published FORS Gold case studies have been submitted by the accredited company named above and transcribed verbatim.