"Kingman Services – Maintaining our high standard and still moving Forward"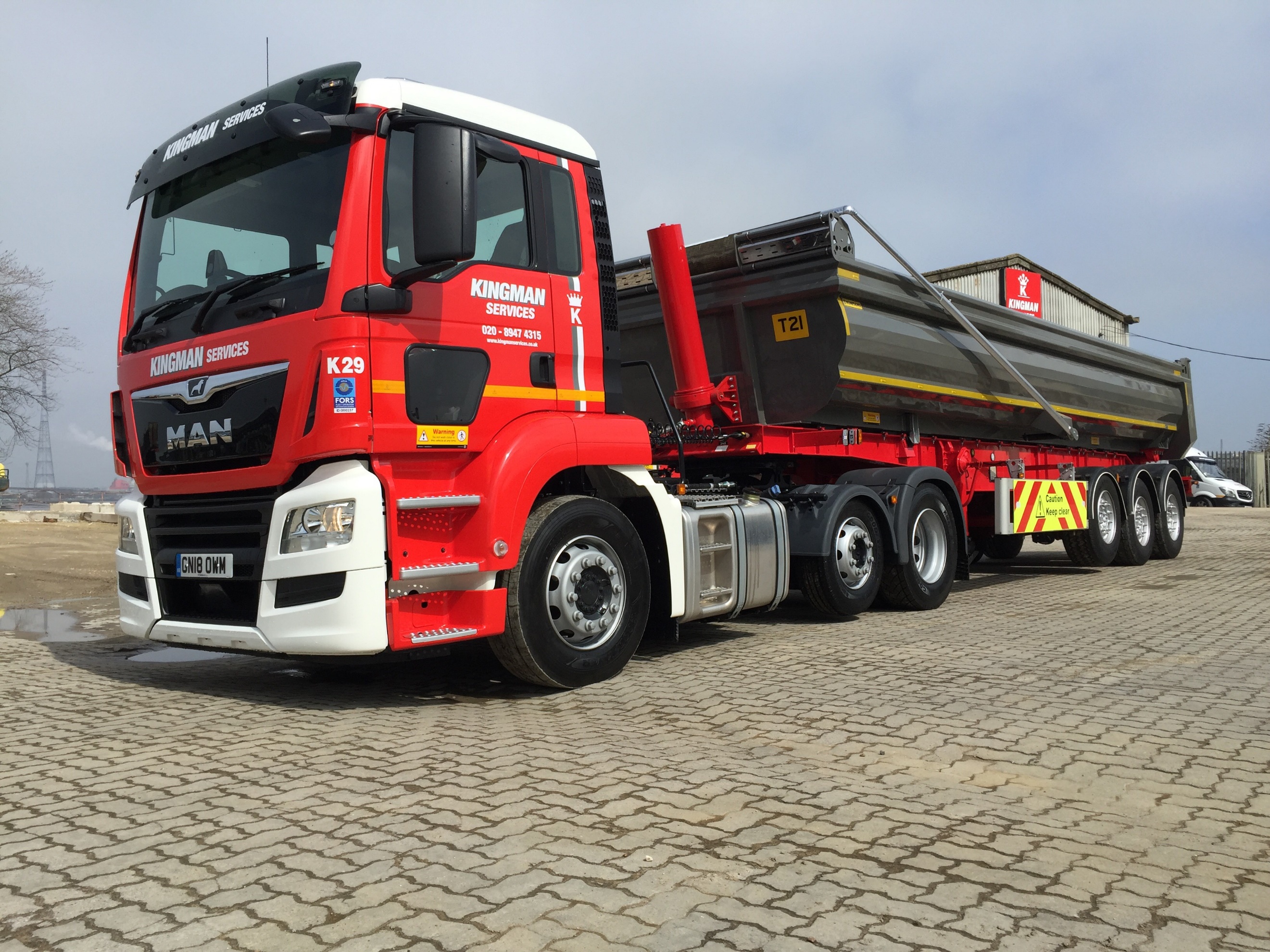 My name is Martin Francis and I am the Transport Manager here at Kingman Services. We are based in Wimbledon, SW19 and we have operated a large fleet of HGV cement mixers and tipper vehicles in and around the city and general London area for the past 20 years. We are proud to say that we have now operated as a FORS Gold member for the last 3 years and look to maintain this high standard moving forward. As a company, we are totally committed to the FORS standards and practices that it sets and represents.
After reading some publications within the commercial sector back in 2009, where safety issues within our industry were highlighted involving Vulnerable Road Users, this prompted us to register with FORS and to get involved with trying to change our own safety standards, as well as the poor image that our industry has, both within the city of London and with the public in general. Kingman Services have always aimed to operate over and above the standard industry requirements. Since achieving our Bronze standard back in 2010 we have gone on to achieve the Silver standard in 2012, followed by the highest-level Gold accreditation in 2016. Going forwards, this is now the standard to which we aim to work to at all times, whilst also embracing new technology and all safety incentives that we believe will help maintain safety for all Vulnerable Road Users within the city of London.
"The safety of the general public and other road users is Paramount"
Since our first Audit with FORS (Bronze), we have changed the way we do so many things –  including driver training, accident reporting, complaint handling, fuel monitoring, vehicle routing, idling time and so on. In the beginning, these changes were hard to achieve as we had to change our company's ethos from within. This included staff attitudes and approaches to not only their own safety, but the safety of other workers, alongside whom they work within the industry on a daily basis. The safety of the general public and other road users is paramount and the attitudes towards their vulnerability needed to be addressed. To do this we had to recruit new staff and re-train current staff to the standards and levels at which we now expect them to operate. We also had to encourage our customers and other companies with whom we work closely alongside to address their own safety policies and goals to ensure safety compliance to our exacting standards across the board.
"FORS setting the standard of safety within the industry over these past years"
With the help and support from FORS, as well as the extensive use of FORS tools which continue to help us (including eLearning for all of our staff), we have been enabled to fully train Michael Hudson as our own in-house accredited FORS practitioner/trainer and company representative. Driver licence checking, which has allowed us to build confidence that all of our checks are now correct and being done on a regular basis, along with the performance management tool, allows us to track our progress closely and highlights any areas that may need attention. I feel personally that in terms of safety, we have come a long way as company since we first joined FORS back in 2010. I believe this is largely thanks to FORS and the positive way it has promoted, supported, and set the standard of safety within the Industry over these past years.
| | | | |
| --- | --- | --- | --- |
| | MPG | Incidents per 100,000 Kms | Number of PCNs |
| Feb16 – Feb17 | 3.98 | 1.93 | 27 |
| Feb17 – Feb18 | 4.66 | 1.37 | 28 |
| Percentage improvement | 17% | 28% | 3.7%+ |
"It is important to lead by example"
Since achieving FORS Gold status, I feel it is our duty to promote the FORS standard where possible. To do this, it is important to lead by example. This is why, when looking at new vehicles to replace some of our ageing Concrete mixer fleet, we have opted to buy 20 brand new Mercedes Econic mixers. These vehicles are the only ones on the market at present with a 5-star safety rating, very high visibility cab with low entry. We have seen improvements in accident rates which I believe is due to the extensive driver training and assessments we now implement, including the on-line eLearning, insurance CPC Courses, and addressing the drivers driving styles whilst on assessments with Michael (FORS Practitioner)
"To be recognised at the highest level and to be industry leaders in safety"
Kingman Services has always prided itself on being a forward-thinking company, especially where safety and safety technology are concerned. That is why it was so important to us to not just settle with a bronze accreditation, but to be recognised at the highest level and as an industry leader where health and safety are concerned. This is why we decided to implement our internal changes over an extensive period of time starting at FORS Bronze back in 2010 for 2 years to ensure our infrastructure and practises were correct and had longevity. Once this was in place it was a natural progression for us to achieve FORS Silver in 2012, before then recruiting new staff as well as training internal staff to a competent level to which we felt the FORS Gold was both achievable and able to be maintained at this level. This has been proven by our ability to sustain our FORS Gold Accreditation since 2016.
"20 Brand New Econic Mixers"
Since the start of this year, Kingman Services has made positive changes within the company in regards to Safety, efficiency, investment and new vehicles.                                           There has been significant investment in regards to the mixer fleet, which needed updating. After researching the new types of vehicles that were on the market, including alternative fuel vehicles that were on show at the Locity events that we attended, we decided to buy 20 brand new Mercedes Econics. These vehicles have a 5-star safety rating with low entry / high visibility cabs and would seem the natural choice for a HGV vehicle that operates within the city of London. These were also the "preferred vehicle" choice of the Mayor of London, primarily for reasons of safety. We have also taken delivery of our Low day cab MAN articulated unit, which has proven to be very popular with the drivers, due to the low cab and high visibility spec the vehicle has.
"Working hard to achieve a safe and professional environment for all road users"
I am very happy to say that these vehicles have proven to be a positive move for us as a company, especially with regards to vulnerable road users, customers and our own drivers. There have been positive comments and pictures posted on social media from members of the public and other companies within the industry.
We are hoping that these new vehicles will also put a positive perspective for HGV companies working within London, and show the general public that we, and other FORS companies are working hard to achieve a safe and professional environment for all those that use the roads within the city of London.
"Proud to be associated with FORS"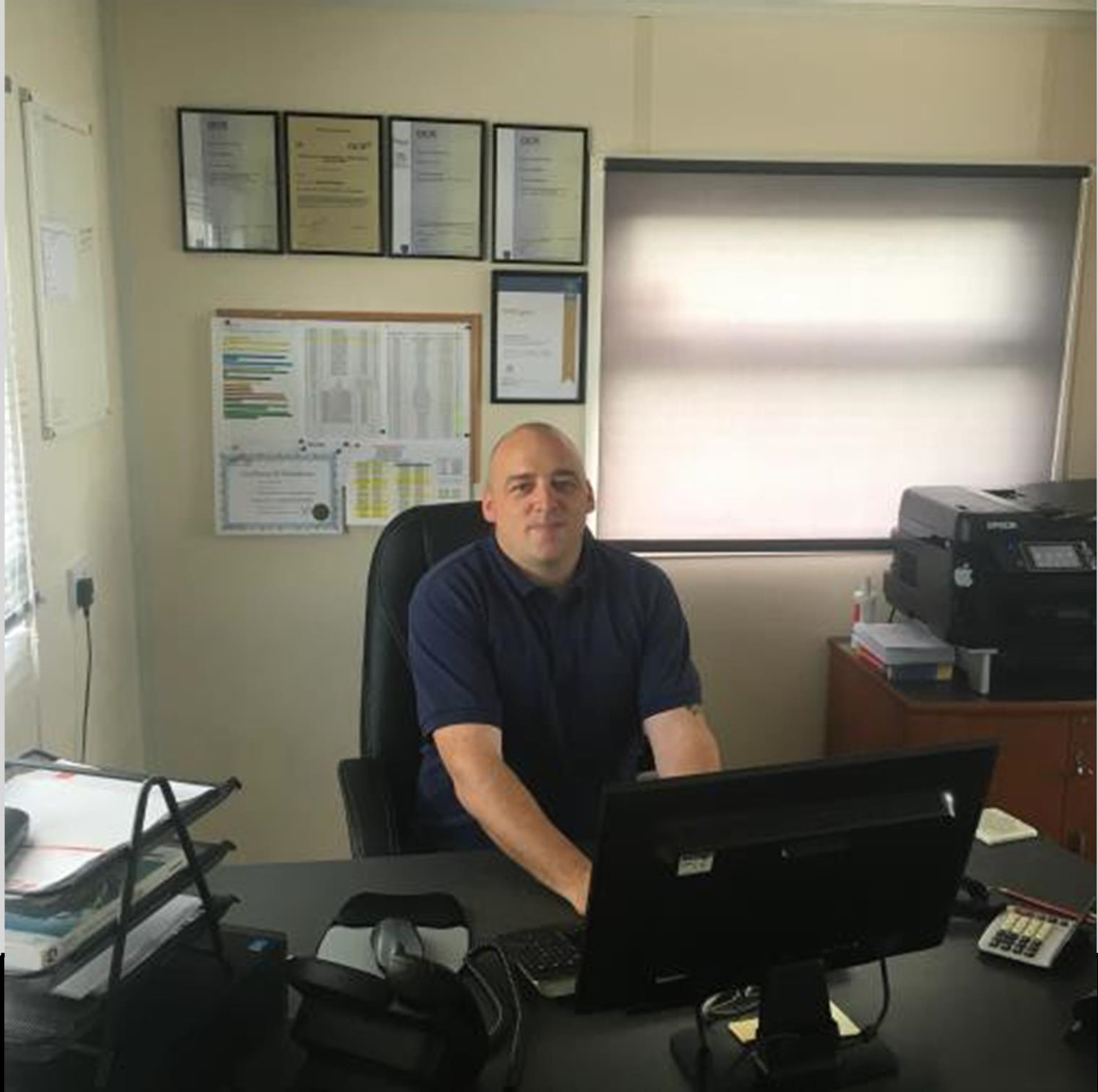 As much as investment in to new vehicles, safety equipment and staff training is important to us, it is not as important as being sure that we are operating as a company to a high safety standard across the board and that it is practical and able to be maintained going forward. That is what the FORS Gold accreditation means to us and it is an achievement that we are proud of and proud to be associated with. From both a personal and professional perspective, in the future, I would like to see all the companies with which we do business to adhere to the same standards as ourselves and any additional areas highlighted by FORS, as well as continue to lead the way with safety working practises within London.
Please note: All published FORS Gold case studies have been submitted by the accredited company named above and transcribed verbatim.