Liam Lynch, Founder and Managing Director of L Lynch Plant Hire and Haulage explains that the company is constantly looking for ways of ensuring and demonstrating that it can supply the right equipment and operators, in a safe, cost-effective and efficient manner. Continual investment in staff and equipment has ensured that we have the right quality management systems in place to deliver high levels of customer satisfaction that enables us to justify our reputation.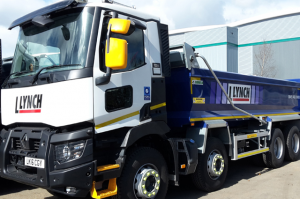 Our business depends on safe, compliant and efficient transport operations, the key benefit of the FORS standard is that it gives us a framework to manage our Operator Licence undertakings and work-related road risk obligations. The discipline of having an annual external audit has ensured that the company's management procedures are maintained in line with changes in legislation and best practice, allowing significant growth in the company's operations whilst not becoming out of date and irrelevant.
Having been Silver since 2014 the standard gives us the stimulus to look more closely at the data to ensure that we are managing costs in the business and putting continuous improvement programs into place. Currently we are migrating over to a Verilocation tracking system to give use real time data on Drivers Hours and Driving Standards which means we can watch the drivers as they go about their daily duties. By implementing regular reporting of fuel use by vehicle and driver enables us to ensure that vehicle emissions have been minimised, especially now with the introduction of the anti-idling policy and we are following this up with a fleet replacement programme that will see us with a complete EURO VI fleet in the next two years, this is particularly important, not only to the bottom line, but in terms of the company's social responsibility.
Before accreditation it was becoming increasingly evident that not being accredited meant we were failing the pre-tender stage for a significant amount of work by value. We became FORS accredited in 2010 as once we had read the standard, we realised that there was nothing in it that we should not be doing anyway and as it is audited, we actually had to demonstrate that we were compliant. Therefore, the accreditation has not only helped us on the compliance side of the business but has helped commercially, as we can now tender for work that we may have been previously excluded from due to lack of the required accreditations. In fact, it was this requirement that provided us with the incentive to progress to Silver in 2014.
Once we had the Bronze accreditation, we made the most of the benefits on offer, in particular the Toolbox Talks and Driver CPC Training (Safe Urban Driving).
Steve Bremner (Head of Transport Services and Compliance) says, 'FORS has been key to the development of our CPD programs as access to the on-line resources has facilitated keeping both managers and drivers up to date with industry related developments and helped create a culture of learning and development that is crucial to our aim of maintaining a safe, compliant and efficient operation at all times'.
FORS Driver CPC courses, especially Safe Urban Driving have enabled the drivers to be more aware of their responsibilities out on the road. Predominately London based, with much of our work in the capital, SUD is a practical way of ensuring that our drivers can protect themselves and others whilst driving not just in London, but anywhere.
Gregory Loader (HGV Driver) says, 'Having not ridden a bicycle since I was in my teens, I was initially doubtful of the value of the training. However, I found it (the training) very useful as not only did it inform me that as the population of the capital increases so will the levels of cycling, it also reminded me of my responsibilities as a lorry driver to other road users especially at junctions. All drivers, especially those who do not cycle regularly or even at all, should do the course as it will help them to remain safe when driving.'
Our customers are not only very price sensitive but also require a quality service that is reliable and adaptable. We operate in a highly competitive market, our competitors do not just compete on accreditations, price is key to business success, competitiveness can only be maintained if costs are controlled and margin maintained, so the incentive to actually do something with the data to improve our operational efficiency is huge. The company progressed to FORS Silver as we were finding that most of the available work demanded it as a minimum, so to grow the business this was now the minimum required standard. By progressing to Gold we hope to tap into new opportunities for growth.
As stated previously, we are migrating to a new vehicle tracking system and the next 12 months this should provide an enhanced level of visibility to sustain and improve the benefits we have already realised. This will enable us to boost the interventions in place that improve fuel consumption and reduce incidents of harsh braking and acceleration, as well as looking at planned and actual mileage. A reduction in these incidents should also have a direct effect on the number of damage incidents on vehicles and moving traffic offences.
| | | |
| --- | --- | --- |
| | 2017-2018 Actual | 2019 Target |
| MPG | 7.24 | 7.6 |
| Incidents per 100,000 Miles | 3.65 | 2.5 |
| Number of PCNs per 100,000 Miles | 1.98 | 1.2 |
To manage driver health and fitness we have implemented a driver declaration, based on the medical conditions that are declarable to the DVLA. Although drivers are required to inform us of any relevant medical conditions, we ask them to sign the declaration every six months. We have integrated this with our eyesight checking process and a hard copy Driver Licence, Driver card and Driver Qualification Card review.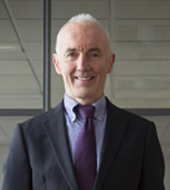 Operating in a very competitive area for drivers a recruitment strategy for them is a business must have, the costs of attaining a licence are a significant barrier to entry, however, we cannot continue to operate without drivers as an inability to replace drivers who retire or leave, then the business will not be able to expand. We have an active Plant Apprentices scheme that will subsidise driver training, by encouraging 'Yard to Wheels' initiatives, having recently paid for a driver to move from category C to CE and actively recruit qualified drivers from the armed forces.
The company understands its responsibilities to the wider community. We operate from yards in Hemel Hempstead, Rushden and Stanmore, although not directly adjacent to any residential areas, we are very aware of the noise and dust an operation such as ours can create. However, as a proportion of our work takes us into residential areas, vehicles are fitted with hydraulic tail gate closure and white noise directional reversing alarms. and the majority of vehicles are less than 4 years old so conform to the latest noise reduction standards.
Due to the nature of the goods being handled and the type of deliveries being demanded by customers, load and deliver or full vehicle load, the options regarding modal shift are limited. However, we operated up, until May 2018, a transfer station in Willesden that transferred 8550t of spoil weekly from the tippers to trains that reduced our carbon footprint by 70%, we are actively seeking a new facility to reprise the operation.
The operation currently demands a degree of flexibility which the current range of alternatively fuelled vehicles cannot offer. To make continual fleet improvements we are already operating at EURO VI and will continue to evaluate alternatively fuelled vehicles. We will also be continuing to use the tools provided by FORS to continuously improve our compliance and operations such as changing the way we monitor driver health and fitness and motivating drivers through positive engagement.
FORS Gold is the pinnacle of excellence within our industry our biggest challenge is going to be sustaining the benefits we will achieve from it. By becoming Gold accredited means that the company can be recognised for compliance and operational excellence. As a company we strive to grow year on year and reputation is at the core of that strategy, FORS Gold will enable us to demonstrate our reputation as a safe, compliant and efficient company.
Find our website and contact by email