Mike Ponsonby formed M.A. Ponsonby Ltd in April 2003 at the age of 25 with a hunger for success. The Ponsonby family had already made their mark in the Road Tpt Industry since 1962, when Mikes Grandfather Denis. J. Ponsonby (d) started his own newspaper delivery company, so now it was time for Mike to take the Ponsonby name to the next level.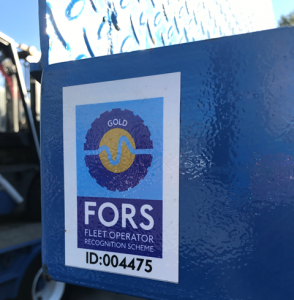 Starting with a single truck Mike has steadily grown the business to a high-profile fleet of 10 trucks and 15 trailers and is continuing to grow year after year. M.A. Ponsonby Ltd is based in Lichfield, Staffordshire and supply all Clients in the Construction Industry with a variety of Transport Services by means of Flat, Step-Frame and Low Loader Trailers for delivery of all types of Construction Materials and Machines, both in the UK and internationally.
We first heard about FORS in 2014 when tendering for work in London. When we looked at the benefits of joining the scheme we saw that they fitted perfectly with our own ethos of improving Road Safety whilst implementing a drive to improve fuel efficiency and reduce the impact of our environmental footprint, as this is important to all of us.
We passed the initial Bronze assessment in 2014 and were given a few pointers regarding best practise going forward.  April 2016 saw M.A. Ponsonby Ltd become FORS Silver Members, so 2017 after gaining Silver status for a second year we decided to go for Gold and achieved this high standard in November 2017. Therefore in 2018 we desire to maintain this Gold Standard.
Once Bronze was achieved; we made the most of the benefits that FORS offered such as Safe Urban Driving, the Practitioner workshops and E-learning.  All of our staff have regular eye sight tests and driver licence checks and we are acutely aware of the ongoing need for 'Safe Systems of Work' at all times.  Becoming part of the FORS scheme has encouraged us to keep abreast of these matters by improving RAMS, Safe Systems of Work and Policies, all which are reviewed at Management Meetings and by means of suitable and sufficient Risk Assessment and Method Statements (RAMS).
"Our drivers have benefited from the e-learning courses offered online that FORS have on offer and are far more knowledgeable and aware of Road Safety matters, especially where Vulnerable Persons like Cyclists are concerned." – Samantha Mellor – Office Manager
Participation in the scheme has also encouraged us to focus on Safety and Fleet performance, to achieve a number of financial savings over the past 12 to 18 months. Achieving Gold accreditation for a second year would represent a significant milestone for M.A. Ponsonby Ltd and publicly acknowledge the Directors ongoing commitment to Road Safety and protecting the Environment, so far as reasonably practicable.  Maintaining Gold level certification would also support our plans for future growth and help demonstrate to new and existing clients our company ethos of continuous improvement and best practice.
"Since achieving FORS Gold accreditation in 2017 we have also seen an increase in our client base with New Customers demanding FORS accreditation for London." – Mike Ponsonby, Managing Director
Once we achieved the second year of Silver compliance in 2017 we felt as a company ready to go for Gold, looking at the requirements this was simple enough to aim for, so we submitted comprehensive proposals for Gold accreditation and now we are looking forward to maintaining this achievement for our second year in 2018.
Staff Recruitment is enormously important to M.A. Ponsonby Ltd and Mike Ponsonby has a clearly defined strategy based upon the English Common Law obligations to Train, Instruct and Supervise all staff to adopt Safe Systems of Work (SSoW) at all times. Intensive Training Programme which involves all Aspects of our Workload, including but not limited to The LOLER Regulations 1998.  M.A. Ponsonby Ltd is pleased to Employ New Recruits with Little or No Experience, then Train them in all Operational matters required, including but not limited to How to Undertake Risk Assessments, Method Statements (RAMS) and Draft Lift Plans.  We have long standing drivers on our fleet, family or friends that work for us also.  We don't require the use of recruitment agencies when we require a new driver on the fleet.  We have recently adopted a recruitment policy to try and help us recruit young drivers into the Transport industry. Driver health and fitness review – A driver's health review is carried out every year showing any ailments and conditions that have been identified and then recommendations are being made. Eyes sight tests are carried out quarterly also.
We will change our fleet to alternative fuel vehicles, but this will be done in stages and when a tried and tested appropriate vehicle becomes available. It is clear that as an industry we shall be using alternative fuels in the future, and that this technology is for ever improving/changing as truck manufacturers look to offer a range of alternative fuel vehicles. We will look in the future at buying and slowly changing to an environmentally friendly fleet, however we are restricted with being based in the Midlands and the refuelling infrastructure has to be more established around the whole country. As a haulage business to move our consignments from road to alternative transport mode would be impractical looking at the size of the load, locations and time constraints.
Noise is an ever-increasing part of our complex society and that is why we at M.A. Ponsonby Ltd proactively take steps to minimise noise generations. For example,
A) We purchase Scania turbo charged trucks with low noise engines with a fully encapsulated engine environment to reduce drive by noise.
B) MAP conduct no civil engineering activities on site or anywhere else in the UK and as such does not generate any additional noise in London or any other cities.
C) We are deeply conscious of the need to minimise noise levels because it is intrusive on the lives of all citizens in London and other cities. We are also subject to noise in Lichfield and therefore understand and accept the need to minimise noise generation.
Performance data
| | | | |
| --- | --- | --- | --- |
| | MPG | Incidents per 100,000 Kms | Number of PCNs |
| Jan-Dec 2016 | 8.2 | 0 | 1 |
| Jan-Dec 2017 | 8.2 | 0 | 0 |
| Percentage improvement | 0% | 0% | 100% |
M.A. Ponsonby Ltd future plans are to continue to update the fleet i.e. That is a rolling replacement programme to replace all Ponsonby Trucks with all New Environmentally friendly engines.  We have two more Euro VI engine trucks on the road for 2018.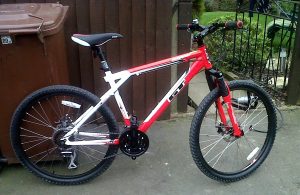 The M.A. Ponsonby Ltd 'Pro-Driver Essentials' periodic re-training scheme is ongoing with Two (2) Training Days per annum, the next Training Day being Saturday 20th October 2018.  We also informally monitor Drivers' fitness and health, with a Doctors Medical Examination required before renewal of HGV Licences etc.  Finally, all Drivers are reminded of the need for Eye-Tests, which we carry out 6 monthly.  With Ongoing and progressive training on all Safety related matters for all Drivers to keep us all abreast of any and all changes in the road transport industry, as well as precedent decisions in English Law.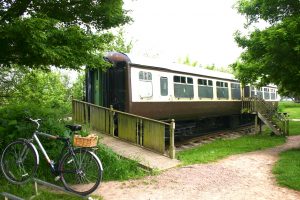 Maintaining Gold Accreditation is very important to us, as it shows to the World our commitment to the desirable objective of Protecting Vulnerable Road Users and re-affirms what we have achieved so far. That is our objective is for continuos improvement in all areas of the business and to continue to show our commitment to protecting vulnerable persons like Cyclists and Children. Because both Mike A. Ponsonby and Mike J. Ponsonby are keen cyclists themselves and both have Children who they wish to protect from harm.
You can follow us on Twitter, Facebook and Website