D T Powell is a small company which is a contracted haulier for Tarmac. We are based in the south-east area of England.
We heard about FORS through Tarmac as they introduced the scheme to all of their contracted hauliers. We realised it would help us achieve best practice and benefit us by revaluating all aspects of the business.
We passed our initial bronze audit first time round which encouraged us to aim for FORS silver and maintain the standards which we had achieved with FORS bronze.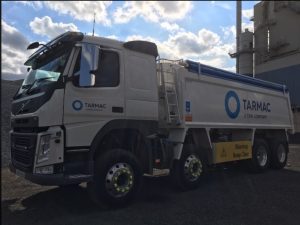 Once we were bronze we really made the most of the benefits on offer. All of our drivers took part in a training program for safe urban driving.  We have also encouraged all of our drivers to take part in toolbox talks, online toolkits and FORS e-learning modules.
"Through active involvement with FORS, D T Powell has worked hard to improve the standard of HGVs and drivers by attending safe urban driving program and completing FORS e-learning modules – Tom (driver)"
The key benefit from FORS has been the improvement of the safety of our tipper fleet in both the spec of the vehicle and the competency of the drivers. All our tippers are now fitted with safety underrun bars, side sensors and left turn alarms. The majority of our vehicles are fitted with 360 degree recordable camera systems. Driver competence has also improved with all drivers required to undertake the safe urban driving course every 5 years. FORS e-learning modules are being utilised and promoted and drivers attend cycle safety events alongside Tarmac.
"Safety is one of the core values at D T Powell with road safety and the safety of vulnerable road user playing a key part – Vicky (transport Manager)"
Once we were bronze we decided that we should progress to silver because it is a recognition of the commitment that we have put into improving our standards as a business.
| | | | |
| --- | --- | --- | --- |
| | MPG | Incidents per 100,000 Kms | Number of PCNs |
| Jan-Dec 2015 | 7.52 | 2 | 1 |
| Jan-Dec 2016 | 7.97 | 1 | 0 |
| Percentage improvement | 45% | 50% | 100% |
Drivers complete a health declaration when employment starts that is reviewed every year and all drivers participate in Tarmac health & safety days
We are actively involved in the Tarmac Driver Academy to assist with driver recruitment and training
Tarmac provide noise assessments for each plant that drivers attended are they available for the drivers to read
Some of our work involves loading and unloading from boats and trains. I monitor the industry advances in alternatively fuelled vehicles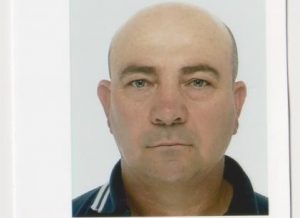 In order to make continual fleet improvements we are ensuring that any new trucks we purchase have on board telematics systems. This enables us to monitor the performance of the truck closely. We also keep up to date with industry advances in alternatively fuelled vehicles and the introduction of low-entry cabs so that our business can run more efficiently in the future and comply with regulations for city working.
Gold accreditation will enable my business to achieve and maintain high standards for both vehicles and drivers working closely with Tarmac. FORS has enabled me to run more efficiently and aid drivers to improve their skills also. Going forward to the future I will welcome advances in technology with trucks and aids to assist drivers in everyday tasks.
Please note: All published FORS Gold case studies have been submitted by the accredited company named above and transcribed verbatim