M&S Hire Ltd specialise in supplying a variety of access solutions, we are based in Sittingbourne and supply our products to London and the home counties.
Julian Bush, General Manager explains how FORS has improved the business. 'M&S Hire has proven, through its FORS accreditations, that its operations are first class and FORS requirements have improved the fleets fuel consumption and lowered its impact on the environment through reducing NOx and particulate matter emissions' Benchmarking itself against a recognised standard has also improved the service to our customers.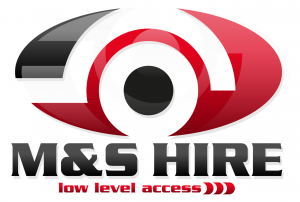 When we heard about the FORS standard in July 2013 we knew immediately that we wanted to achieve this standard to actively demonstrate our commitment to all safety related matters and enable us to manage our mileage and fuel usage more effectively.
When we heard about the FORS standard in July 2013 we knew immediately that we wanted to achieve this standard to actively demonstrate our commitment to all safety related matters and enable us to manage our mileage and fuel usage more effectively.
M&S Hire passed the Bronze audit at the first attempt. The Auditor was extremely knowledgeable and helpful. The Audit made M&S Hire focus more on monitoring and controls of MPG, Emissions, PCN's etc. By monitoring the carefully using the Transport management tool we can effectively reduce all of the above. We began by benchmarking against those of the FORS standard. From this review we started training our transport manager to be a FORS practitioner and this helped us to align our processes even though we didn't own an HGV/LGV vehicle. The information we received through the series of workshops was invaluable in improving our fleet management. With the help of the FORS trainers we were able to adapt our van processes and procedures to the FORS standard and by December 2013 we had completed the necessary changes and passed our Bronze audit.
In March 2014 our Transport Manager (Paul Smith) had completed the FORS practitioner course, and our drivers had attended a speed awareness and defensive driver's courses. Once completed, we decided to aim for the Silver standard and we succeeded in September 2014. During the following year we introduced our first HGV/LGV and we successfully integrated this vehicle in line with HGV legal requirements and FORS standards.
'In January 2017 we introduced another new HGV and the transport staff have been on to have a on number of courses through FORS to gain the skills necessary. This FORS training has paid off and the team once again passed both the Bronze, Silver and Gold Audits in 2018.' – Julian Bush, General Manager.
In 2015 all of our drivers attended the Safe Urban Driving course. This was successful and in 2015 we completed both Bronze and Silver audits with flying colours with 'Vans and Lorries'. This success buoyed us on and led to the decision to go for FORS Gold in Autumn 2016. Many customers now require us to meet the CLOCS and WRRR standards as a prerequisite of working with them. Achieving these requirements has ensured that we can deliver to any of our customer's sites. This has had a positive benefit to the company and aided our growth. The influence of best practice for fleet management has led to a string of positive changes throughout the fleet management from vehicle checks to transport related risk assessments.
'Introduction of the FORS standard has improved operations and demonstrated to our customers that we are a professional operation and that has enabled us to win more work.' – Gary Martin, Director.
By introducing FORS we have avoided many of the pitfalls of using large vehicles as our fleet is equipped with all the safety features including cameras, radar and audible warnings. We have not stopped there; even though we have a restricted licence. Our new drivers have benefited from the FORS workshops and in conjunction with our more robust internal training has resulted in our drivers becoming experienced London drivers in a shorter amount of time than previously.
'A more robust operation has allowed us to expand with minimal disruption' – Stuart Evans, Director.
The metrics driven approach of FORS has dramatically improved M&S Hire understanding of its fleet operations. Improved records of fuel usage and driving infringements has led to a reduction in driving hours, whilst delivering more equipment than ever before. These metrics have also identified problematic drivers and are used in evaluation of staff during probation.
| | | | |
| --- | --- | --- | --- |
| | MPG | Incidents per 100,000 Kms | Number of PCNs |
| Aug 2016 –  Jul 2017 | 23.06 | 2.9 | 13 |
| Aug 2017 -July 2017 | 24.29 | 1.64 | 12 |
| Percentage improvement | 5% | 45% | 8% |
*Annual improvement in MPG and Incidents per 100,000 Kms
Monitoring Driver health and fitness by the Operations Manager at the end of the day and by the lead driver at the start has given us confidence that our drivers are going on the road in a safe and healthy manner, which has significantly improved the number of incidents that we have had.
Our policy of training drivers and in particular HGV from our existing staff has increased staff retention and commitment and demonstrated our desire to encourage new drivers into the industry.
Noise assessment following our assessment of the noise and the increasing noise pollution demands of construction sites in London we have switched all our reversing beacons to white noise. Our loading and unloading at the depot is now done during the day and we are required not to deliver to construction sites until after 8:00am.
We have attended a number of roadshows and conferences about Modal shift and alternative powered vehicles and are waiting for the vehicle manufacturers to produce a vehicle that has the load carry capacity and range that we need.
'In order to make continual fleet improvements we have been introducing Euro VI engine vehicle fitted with additional cameras (Cross rail compliant) and have introduced a new tracking system that monitors driver performance, including mpg, accelerating, cornering and braking.
Achieving gold would crown the hard work M&S has done, in improving the fleet management. It would demonstrate to our customers that M&S Hire are at the Gold standard and take fleet operations seriously. We intend to continue this sustained growth with the use of FORS which enables us to make corrective actions earlier before significant problems which occur.
Visit our website