P.D.Izzard is a family run business based in Maulden, Bedfordshire. We are a brick and block haulier specialising in drawbar work and have been in business for nearly 60 years delivering products mainly in and around the Home Counties.  We take pride in the professional service we offer to our customers and value the commitment from our small team of drivers.  By applying FORS standards we have made sure we provide the highest levels of safety for our drivers, both in terms of road risk and personal safety, to support them to deliver a first class and efficient service.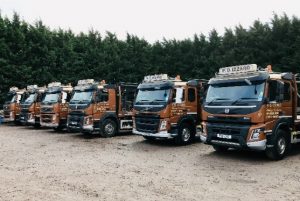 We first became aware of FORS through one of our customers who, themselves, were applying for a bronze accreditation. Once we started to investigate for ourselves, we became aware of the benefits of being FORS accredited and what it could mean for us and so, submitted our first bronze application in 2013. Preparing for this provided an ideal opportunity for us to review and improve our existing processes around safety, efficiency and compliance.
Although, on the day of our first bronze audit we were apprehensive, the auditor, who we found to be friendly and helpful, immediately put us at ease. We were pleased when we passed first time and received positive and encouraging feedback from the auditor.
Once we had achieved bronze, we took advantage of the many training courses on offer. All our drivers have successfully completed FORS CPC courses including a Safe Urban Driving Course, which they found very useful. They gradually learned to embrace the benefits of E- learning including cycle safety and security and counter terrorism and are now at ease to regularly refresh these courses. We also have attended regional FORS events that have been useful to keep up to speed with industry best practice.
"Driver FORS training has been well received by our drivers, especially the Safe Urban Driving Course. One of our drivers who attended told me it was the best course he had ever attended and had made him more aware of vulnerable road users, in particular, cyclists. This is good news for us as our work into cities increases." – Derek Izzard, Partner            
Attending the FORs Practitioner workshops provided a great opportunity to meet FORS colleagues and share best practise and ideas to improve how we operate. The workshops had a real community feel and it made you realise that others shared the same challenges as you. As a FORS Practitioner you are motivated to drive development in all aspects of fleet management.
"Working towards FORS Gold has helped us keep a continued focus on improving our policies, risk assessments and safe systems of working to make sure we can deliver an excellent service in a safe environment." – Derek Izzard, Partner
We maintained our bronze standard for a further 12 months and were then encouraged to start to work towards silver as we saw the impact that the FORS standard had on our business processes and practices. We submitted our first silver application in 2015. Achieving silver status really spurred us on to capture and evaluate data especially around fuel usage and emissions.
| | | | |
| --- | --- | --- | --- |
| | MPG | Incidents per 100,000 Kms | Number of PCNs |
| Jan-Dec 2017 | 6.34 | 0.66 | 1 |
| Jan-Dec 2018 | 6.5 | 0.97 | 3 |
| Percentage improvement | 2.4% | N/A | N/A |
An additional Euro 6 vehicle with lower emissions and continued driver training have contributed to our improved MPG. Continued investment in monitoring systems allows us to benchmark more accurately. Our latest PCN data reflects increased deliveries within congestion zones.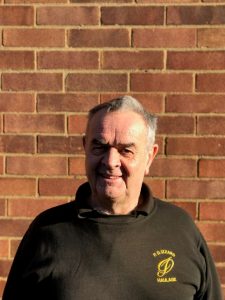 For us, driver health and fitness are of vital importance and so we ensure that all our drivers undergo a comprehensive health and fitness review before they can drive one of our vehicles. Drivers are also required to complete annual medical declarations and six-monthly eye-tests, so we can monitor any changes in their health and fitness. We also conduct regular driving licence checks.
When recruiting new drivers, we look for reliability, a positive attitude and a strong customer focus. It's key for us that we recruit someone who can easily fit in with the existing team. We keep up to date with industry – led recruitment initiatives and have implemented many family friendly policies to attract younger drivers as well as a flexible retirement policy to retain experienced drivers. We have provided ALLMI crane training for 4 of our drivers and have helped 2 of our drivers train up from Class 2 to a Class 1.
We conduct regular noise assessments to ensure noise from our business operation is kept to minimal levels both at our depot and at customer sites. Our vehicles are fitted with anti – idling software. We also deliver training to our drivers on the impact of noise and what they can do to keep levels low.
Delivering building materials to sites is limited to road. However we do work in partnership with suppliers who rely on waterways and railways as modes of transport for the first part of a process before we collect and deliver to sites. We are keeping an eye on alternative fuel powered systems as trials complete but currently there are none available that are suitable for our business operation.
Our future plans include continuing our commitment to upgrade all fleet vehicles to Euro 6. Currently 4 out of our fleet of 6 are Euro 6. We aim to continue to develop our progressive driver training plan, which we believe is having a positive impact on our business operation and to adopt more technology in our processes.
To achieve Gold status in our 60th anniversary year would be the icing on the cake. It would give us the opportunity to show all our customers the genuine commitment we have to deliver a safe, efficient and professional business operation.
Visit our Facebook