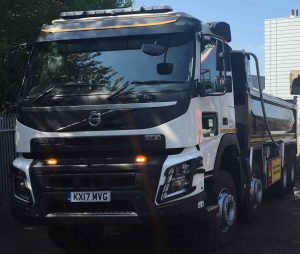 Paramount Haulage Ltd are based in New Cross and supply tipper lorries to demolition and construction companies throughout the Greater London area. Norbert Walsh, Director and Transport Manager, explains how Paramount Haulage Ltd have increased our drivers MPG performance since joining FORS and reduced the number of penalty charge notices.
We were introduced to FORS when we started working on some of the Crossrail projects located in the West End during 2008. We realised it would help us to achieve best practice and benefit us by vulnerable road user safety awareness, road safety, fuel efficiency and how to reduce our environmental impact.
Paramount Haulage Ltd passed their initial audit first time round, this showed us we were a competent transport business operating to high standards. This allowed us to show our commitment to road safety and the environment.
Once we were Bronze accredited, we wanted to prove to ourselves that we could progress to the Silver and Gold accreditations. Once we progressed to these levels of accreditation we could demonstrate to our clients and other road users we were company that took road safety and our impact on the environment seriously. It also enabled us to show ourselves as industry leaders.
Once we were FORS accredited, we focused heavily on driver training through eLearning and the classroom-based modules. FORS made us look at the inner workings of the company, route planning, reducing PCN's increasing fuel economy, road safety and safety equipment fitted to our vehicles.
At Paramount Haulage Limited, we will continue to use the resources FORS provide to reduce our impact on the environment – Norbert Walsh Director & Transport Manager

FORS has helped us prepare for the future – Norbert Walsh Director & Transport Manager
Performance data – We are continually seeing improvements in fuel economy through monitoring and driver training. However we have seen an increase in claims which we are disputing and a slight increase in the number of PCN's.
| | | | | | | | |
| --- | --- | --- | --- | --- | --- | --- | --- |
| | MPG | Incidents per 100,000 Kms | CO2 | NOx | PM10 | Number of PCNs | Proportion of fleet that uses alternative fuels |
| 2016/17 | 7.62 | 9 | 415.30 | 865.20 | 15.79 | 5 | 0% |
| 2017/18 | 7.67 | 4 | 465.50 | 981.13 | 17.90 | 9 | 0% |
| 2018/19 | 7.72 | 5 | 327.35 | 696.96 | 12.59 | 7 | 0% |
| Percentage improvement | 1.3% | -20% | 21.2% | 19.5% | 20.25% | -40% | 0% |
Driver health and fitness review – When a driver is interviewed, we ask that they read our health declaration and then they are asked to sign it confirming they are medically fit to drive HGV's. We have a policy of getting these declarations signed annually and regularly remind the drivers to inform us of any issues that may affect their entitlement to drive including fatigue, sleeplessness, anxiety, stress or any other issues. We also actively encourage our drivers to visit their healthcare facility should they suspect they have any issues that may affect driving.
Recruitment of drivers – We do not have a large turnover of drivers, our longest serving driver is approaching his 7th years, we had a circa 15% turnover during 2018 and for 2019 100% staff retention.
Noise assessment – We have briefed all drivers on our noise risk assessment & our Code of Practice – Control of Noise at Work policy to ensure noise pollution is kept to a minimum, this includes unnecessary engine idling at the depot especially while performing a daily walk around check, at loading/unloading facilities and to avoid areas categorised as noise sensitive locations. Our depot is based next to a very busy railway station in South East London with trains stopping or passing through ever couple of minutes. The operating centre is only used for parking the vehicles overnight as loads are collected/delivered to third party premises such as construction sites or disposal/recycling facilities.
Modal shift and alternative vehicles – There are alternative powered vehicles on the market but these are not suitable for our operation. We always try to minimise empty running of our vehicle by combining deliveries/collections for the same site or others nearby. We have asked our vehicle suppliers to keep us up to date on alternative vehicles.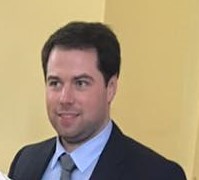 In order to make continual fleet improvements we are to take delivery of three new EURO 6 trucks over the next few months and disposing of the older non ULEZ vehicles. We are only a small haulage company and these vehicles will complement the other four EURO 6 vehicles operated. Our prime objective is continual improvement of our business.
We have written to our supplier requesting they investigate FORS with the possibility of them joining the scheme, FORS is promoted on our website, all official correspondence and email signature contain the FORS logo and we proudly display the logo on all our vehicles.
The FORS Gold accreditation demonstrates that we are a forward-thinking business, it also show we are committed to reducing our environmental impact and road safety.
The ultimate goal is to retain the accreditation and keep improving all aspects of the business.
Website – www.paramounthaulage.com
*Please note: All published FORS Gold case studies have been submitted by the accredited company named above and transcribed verbatim