Quattro (UK) Ltd are based in Park Royal and supply vehicles for waste management, recycling, supplying aggregates and ready-mix to construction and utility contractors in West London and the surrounding areas. Eamon O'Loughlin, Managing Director, explains how Quattro (UK) Ltd during the last 12 months have improved our road safety record by 16% and although we had a slight increase in the number PCN's issued we had a 100% success rate with representations.
We came across FORS shortly after it was introduced to London. We were eager to sign up to the scheme as we wanted to show our commitment to road safety and best practice working on many projects that endorsed the scheme.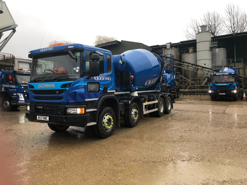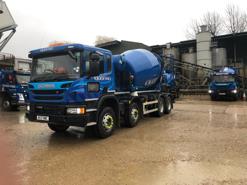 Quattro (UK) Ltd were accredited to ISO 9001 & 14001 standards before we joined FORS so we were prepared for our Bronze audit and passed it first time.
After we got our Bronze accreditation we focused on driver training with particular emphasis on the Safe Urban Driving course and eLearning. Our new HSEQ Compliance Manager has completed four of the FORS Practitioner workshops and he is very eager to attain Practitioner status.
"FORS is helping us improve our road safety record." – Eamon O'Loughlin Managing Director
FORS has been an invaluable tool for our organisation through a combination of the Practitioner workshops, driver education, increasing our success rate for appealing against PCN's and increasing our road safety record.
"FORS the way forward for us." – Pardeep Panesar HSEQ Compliance Manager
Bronze was the starting point of our FORS journey, as a progressive company we wanted to move on from the Bronze level and achieve the Silver and Gold accreditations to show our commitment to road safety, the environment, to demonstrate this commitment to our customers, vulnerable road users and our drivers.
Although we saw a slight reduction in MPG performance, we identified a trend from driver turnaround, so steps were taken to quickly re-educate new drivers on fuel economy, driving technique and help us get back on targets set. We also saw an increase in the number of PCN's issue and we had a 100% success rate with appeals. Our road safety record increased by 16%
| | | | |
| --- | --- | --- | --- |
| | MPG | Incidents per 100,000 Kms | Number of PCNs |
| Jan-Dec 2016 | 5.50 | 25 | 17 |
| Jan-Dec 2017 | 5.36 | 21 | 19 |
| Percentage improvement | -2.55% | 16% | -11.76% |
*Annual improvement in MPG and Incidents per 100,000 Kms
Several years ago we introduced driver medical questionnaires and health declaration to make drivers aware of conditions that could affect their ability to drive HGV's. As a backup to this we also set up facilities with an external company to undertake medicals of our staff to ensure their wellbeing. We actively encourage our staff to discuss any medical or mental health issues in the strictest confidence with management.
Due to the ongoing driver shortage we recently signed up with an organisation that specialises in the supply of ex-members of the armed forces. We are always on the lookout for individuals who would be interested in a career as an HGV driver.
Our operating centres are located in designated industrial areas away from noise sensitive locations and we have carried out noise risk assessments to ensure the safety of our staff. Some of our customers have sites are in noise sensitive areas and we comply with all their requirements and always ensure that the drivers are aware of the site instructions.
At present there are no suitable vehicles available for our type of operation. We have advised our suppliers to keep us up to date about alternative powered vehicles. We are also exploring opportunities for future development where we could utilise the railway network or by waterways network.
Our plans for the future are much the same as last year, we will stay at the top of our profession by demonstrating our commitment to road safety and reducing our impact on the environment. Due to new emissions standards we only purchase new vehicles as these are less toxic and we are 100% behind lowering emission as cleaner air benefits everyone.
FORS Gold status is the ultimate accreditation to hold, it demonstrates our commitment to vulnerable road users, road safety, the environment and our customers. Through a combination of eLearning and FORS Practitioner workshops it give us a benchmark to constantly improve upon and quickly identify potential issues.
Please provide your social media contact details (Website, Twitter, Facebook  LinkedIn & Google) for inclusion in the case study
FORS member feedback questionnaire. Please can you take the time to complete a short questionnaire and provide feedback on FORS. Please note all answers you provide will be strictly confidential and will be used to help us to improve FORS. To access the survey, please click here