Established in 2013 RKB Haulage Ltd provide support services in the building and demolition sector. We offer reliable waste removal and on time deliveries of sand, aggregates, gravel, and ballast. We have many hundreds of satisfied customers. Based in Greenhithe, Kent RKB is a responsible, professional, well-established family run company with many years of experience in the Waste Management Industry. We operate a modern fleet and provide a first class Tipper service in Kent and London.
We came across FORS when tendering for work across London. When we looked at the requirements and benefits of joining the scheme we saw that they fitted in perfectly with our ethos of improving safety whilst complementing our drive to improve fuel efficiency and reduce our environmental impact.
'Driver safety awareness training is of the utmost importance'- R. Basi, Director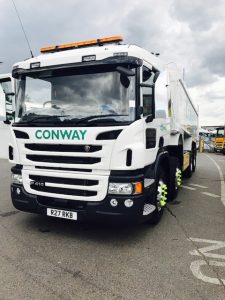 We take compliance and safety very seriously so we achieved our Bronze, Silver and Gold Accreditations first time. FORS helped us by providing training and tools that improved our policies and procedures.
We found that the performance management toolkit really helped us set our targets for reducing our carbon footprint and Penalty charge notices while improving our MPG. FORS has helped us improve our filing systems and procedures.
"Some of our staff were sceptical in the early days but they have now seen the benefits that FORS can bring to the company and other road users, and they are now totally convinced that FORS is the way forward. As a company we are all totally committed to upholding the standards laid out by FORS" – K. Basi, Transport Manager
FORS has been a key element in our safety program over the last few years and we are constantly aiming to improve this by investing in new vehicles fitted with the latest safety equipment. Driver and management safety awareness training is also of the utmost importance.
We have increased our MPG by 5% over the past 12 months by making sure our driver selects the best possible route to our sites and reduced our Idling across the Fleet:
Improved Driver Training in line with FORS has resulted in drivers feeling that their work is valued and important – K. Basi, Transport Manager.
Having had Bronze for a couple of years and seen the improvements that the company had benefited from, we decided that we should progress to Silver and Gold in order to continue our performance improvements.
| | | | |
| --- | --- | --- | --- |
| | MPG | Incidents per 100,000 Kms | Number of PCNs |
| Jan-Dec 2016 | 12.2 | 0 | 0 |
| Jan-Dec 2017 | 12.8 | 0 | 0 |
| Percentage improvement | 5% | 0% | 0% |
*Annual improvement in MPG and Incidents per 100,000 Kms
FORS has encouraged us to look closely at driver health and fitness. In addition to standard periodic eyesight and drug/alcohol testing, we have provided training on living and eating healthily.
RKB Haulage are fortunate in that our drivers enjoy working for us and so turnover is very low. Our reputation for doing the job properly and our interest in driver welfare means that recruitment is not an issue for us.
We are very aware that Noise Pollution is becoming more of a problem in our towns and cities. RKB Haulage Ltd aim to reduce the impact of our pollution and to ensure that we are the best "neighbours" possible. Accordingly, the company now conducts manoeuvring assessments and endeavour to plan routes which optimise fuel efficiency while keeping possible noise pollution to a minimum.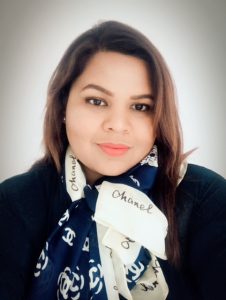 RKB Haulage Ltd are very interested in the potential benefits of using alternative vehicles and will be monitoring developments in this area with a view to investing in suitable new technology at the earliest possible opportunity
In order to continue our fleet and operational improvements,  RKB Haulage Ltd will continue to invest in technology such as tracking and remote VU downloads. We will also be placing further emphasis on Driver Wellbeing in future training as it has obvious personal benefits for the drivers and cost benefits for the company.
Becoming and staying Gold accredited is one of our highest priorities. As well as bringing operational benefits to the company, we have found that customer confidence is increased as they understand and trust the FORS standards and appreciate our efforts to maintain and improve on our already high standards and achievements.
Please note: All published FORS Gold case studies have been submitted by the accredited company named above and transcribed verbatim.