Robel Hailemariam are a haulier of ready mix concrete using a 32000kg mixer. I operate as a franchise sub-contractor for Tarmac delivering to construction sites on their behalf in and around the London region, I operate out of Tarmac Kings cross.
Robel Hailemariam passed its initial audit first time from here we were encouraged to gain the Silver accreditation in order to accept more contracts.
Robel Hailemariam passed the bronze audit first time this then encouraged the company to go for silver and then progress to gold as soon as it was possible with the guidance and tools from FORS.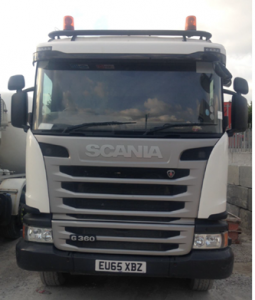 Having achieved Bronze accreditation, I have begun to use the benefits on offer, in particular, elements of the FORS on-line eLearning modules. I have found the FORS toolbox talks to be an invaluable source of knowledge in expanding my knowledge.
"My business is benefitting all round since joining FORS." – (Director) R Hailemariam
Being awarded our Silver accreditation as a business that FORS was the way forward. The e-learning modules are a constant form of training along with the toolbox talks on the FORS website.
"FORS is an invaluable source of knowledge for an owner driver." – (Director) R Hailemariam
The main reason for progression was that we wanted to demonstrate to Tarmac and their customers that we are capable of meeting the challenges ahead. It is important that we continue to improve the operations of the business and by doing this we are in a better position to benefit from more contracts and continued expansion in the future.
| | | | |
| --- | --- | --- | --- |
| | L/100KM | Incidents per 100,000 Kms | Number of PCNs |
| Apr17-June 17 (base) | 92.94 | 0 | 0 |
| Jan18-Dec 18 | 88.54 | 0 | 0 |
| Percentage improvement | 4.96% | 0 | 0 |
* Slight improvement on fuel usage against base figures.
As an owner driver I complete a health declaration annually, but I am aware any changes to health that could affect my ability to carry out daily tasks need to be reported immediately.
If we recruit it is usually by word of mouth and recommendations, as a sub contract haulier with Tarmac, all new drivers must complete the buddy scheme, where they are placed with an experienced driver to make sure they are actively trained in all aspects of works for ready mix concrete deliveries, before taking a vehicle out on their own.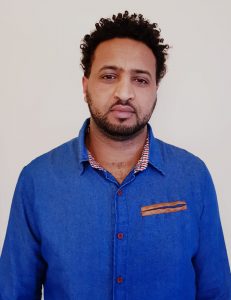 We have looked into alternative transport modes and the possibility of an alternative vehicle to include Hybrid and hydrogen powered vehicles, when vehicles are bought to the market that enables us to use them for our workload, we will definitely look into the possibility.
Our plans for the future are to continue monitoring and improving where possible through ongoing training. Becoming FORS Gold accredited will show that our company is dedicated to continual improvements in our service to our contractors and customers.
Becoming Gold accredited would demonstrate that as an owner driver I am committed to best practice within my industry, that I take my responsibilities to help achieve a safer and more environmentally friendly transport industry, willing to take vulnerable road users into consideration and reduce the impact to the neighbourhoods I operate in. Going forward I wish to continue contributing to the FORS ethos of a safe and responsible transport industry.
At the present time we are not using Social Media as our work is directly franchised to with Tarmac, so we do not have the need to advertise my company.