Steward Transport is a well-established transport company based in Kent.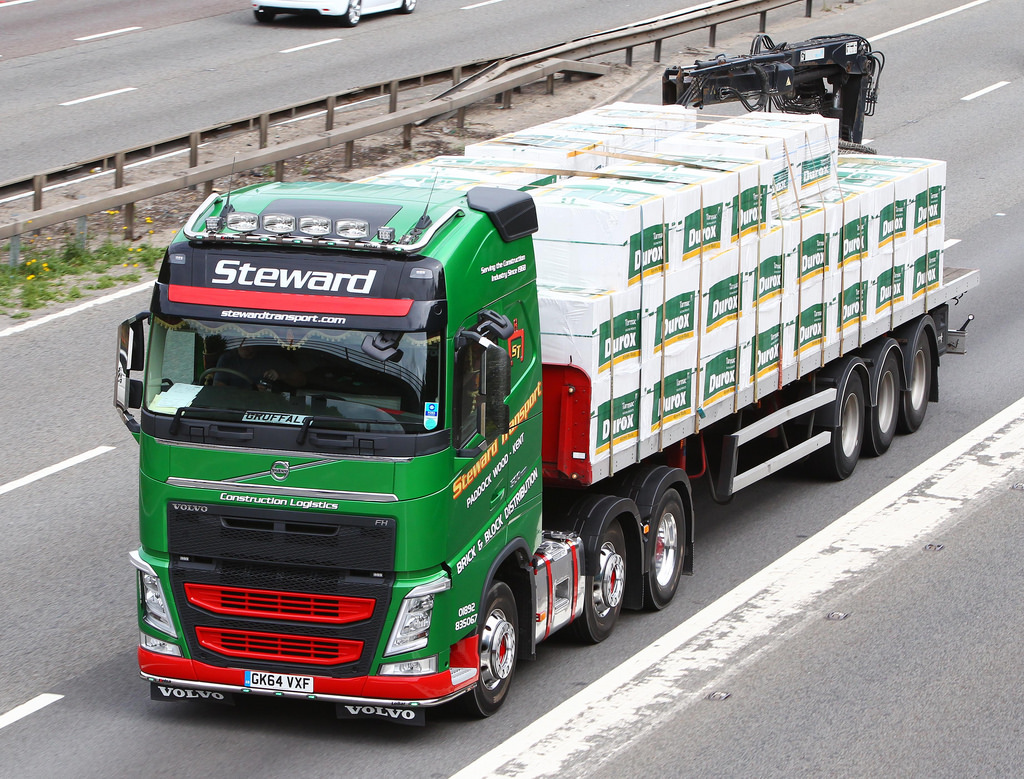 John Steward, Company Owner explains how FORS has spearheaded the introduction of initiatives that have assisted in the improvement of operational efficiency. The systems we have introduced since joining FORS have resulted in lower emissions in all areas and has resulted in more driver awareness which in turn reduces costs and fines going forward, previously, before we attained FORS we would not have the control of these.
With our Lorries making more and more deliveries into London and other major Cities, we were looking for ways to show our commitment to safety and the environment. John was reading a trade magazine when he saw FORS advertised and realised that it was the way forward to help us achieve best practice and benefit us by helping to reduce costs without compromising safety and demonstrates our commitment to reducing our carbon footprint and decided it was for us.
Our experience with the initial FORS Bronze assessment was positive, we did not really know what to expect during the FORS assessment and we are pleased to say that we passed the audit and gained Bronze and during the process showed us where we could make improvements for reducing emissions, operational costs and reduced PCN charges, we were then encouraged to progress to Silver.
Our next step was to achieve our gold accreditation, and the knowledge gained from our previous audits and with the support received from FORS we indeed did achieve Gold.
When we achieved Bronze  we really made the most of the benefits on offer, Performance management tools ,driver CPC training and practitioner workshops as well as driver licence checking, were of particular help in areas we were not strong in and gave us immediate improvements
Quote Nigel Steward office Manager, The benefits or FORS has far exceeded our expectations the performance management tools is most useful and a great help in identifying and controlling usage and cost in a very effective way.The system of control and monitoring has given us and our drivers the knowledge that we were lacking in to help control efficiency and needless fuel use.         
Having FORS accreditation and using and making full use of the systems available ensured we have the capacity to enable more efficient deliveries, this has allowed us to reduce our environmental impact. The FORS workshops have been most useful for improving our knowledge, we have implemented fuel use monitoring across the whole fleet through telematics identifying when engines are run needlessly, saving fuel reducing air pollution. By looking at ways to reduce fuel usage, improving route planning and the latest vehicle technology we continue to reduce fuel usage
"Like most operators a key issue is fuel usage, delivery issues and environmental impact, as our fleet grew it was always our intention to procure the best vehicles for the driver, the job and ultimately the environment

Quote Roy Bage Compliance manager,When we joined the FORS family, we quickly realised that the business benefits of progressing through the different levels, Bronze, Silver and Gold would be a great business asset which would help us to maintain company growth while at the same time allowing us to reduce our carbon footprint and control fuel use in a more efficient way.
When we achieved  bronze accreditation ,we thought that it highlighted where we could improve our standards and so we wanted to progress to Silver which gave us a target to show our improvements which through teamwork we attained Silver ,we then decided we wanted to go for Gold and again the team worked hard and we achieved Gold.
| | | | |
| --- | --- | --- | --- |
| | MPG | Incidents per 100,000 Kms | Number of PCNs |
| Jan-Dec 2015 | 6.1 | 9 | 11 |
| Jan-Dec 2017 | 6.7 | 7 | 41 |
| Percentage improvement | 6% | n/a more deliveries in London Red Routes | N/A |
Monitoring fuel usage figures has over two years showed a 6% improvement, this was achieved by the strict monitoring and the use of new vehicles with Euro VI engines with lower emissions.
Noise assessments are carried out regularly to control and minimise noise from engines running, vehicle parking and movements, washing of vehicles and the loading and unloading of them.
Regular updates are looked at to assess the changing availability of alternative suitable fuel and electric power systems as they come to market, but todate none are suitable for our business needs.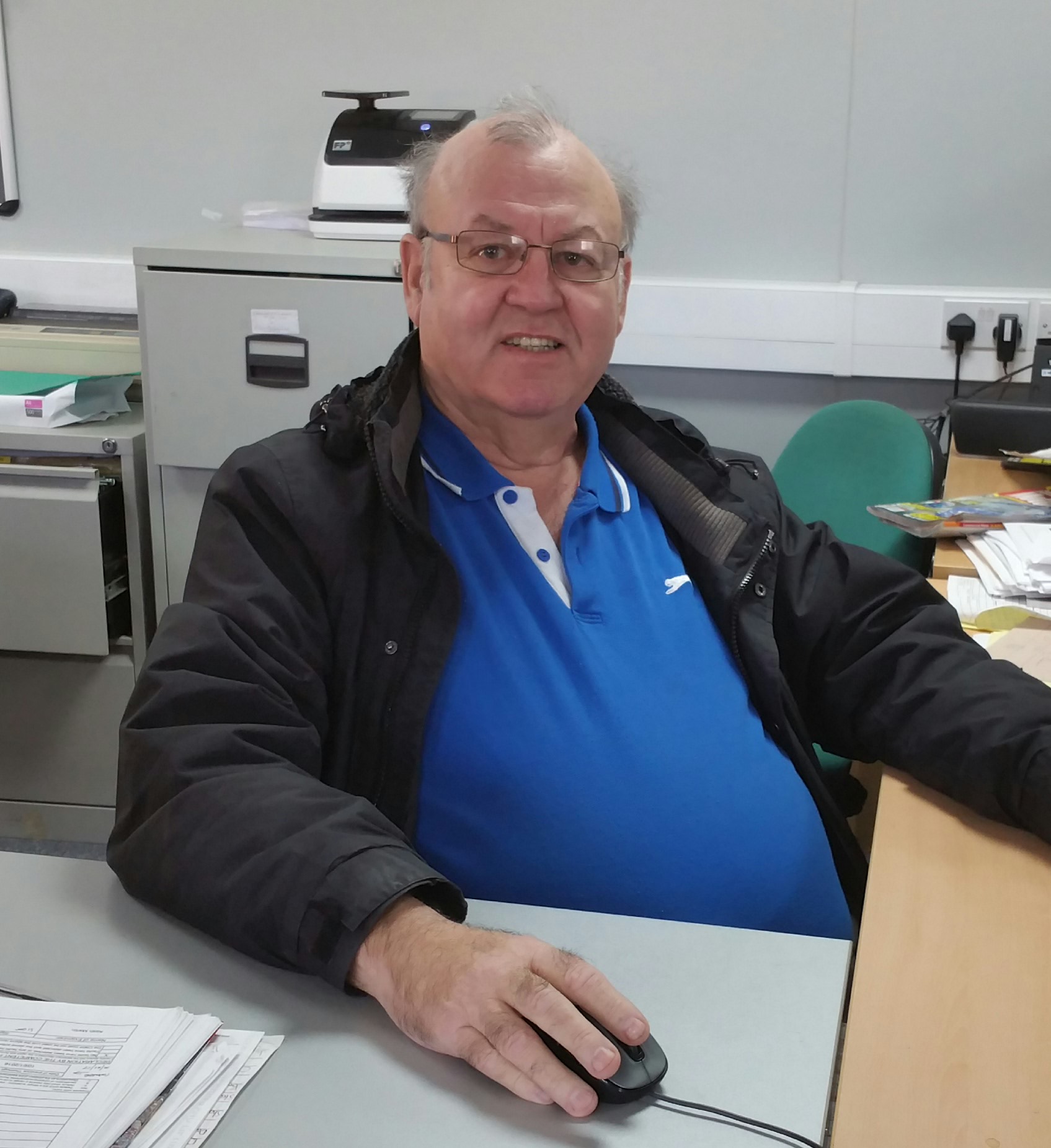 When recruiting new drivers we look for commitment to safety and a caring attitude to the public and the environment, The Company have employed young drivers and also consider ex service personnel as well as local people.
In order to make continual fleet improvements we will be exploring the availability of alternatively fuelled vehicles, and purchasing purchasing Euro VI vehicles, revising the way we monitor driver fitness and health, evaluating the use low entry / high visibility vehicles to see if suitable when operating on board brick cranes, When checking driver fitness and health we assess their suitability to operate our vehicle in a safe manner.
Having gained the Gold accreditation demonstrates our commitment to be a quality operator and also confidence that we are a safe and efficient operator while highlighting our determination to reduce road risk and environmental impact.
Holding Gold accreditation also allows access to major developments that would otherwise be very difficult to tender for.
Facebook.com/stewardtransport
Twitter.com/syewardtrans
Please note: All published FORS Gold case studies have been submitted by the accredited company named above and transcribed verbatim.