I, Terry Henley have been a readymix contract haulier with Tarmac Ltd, for over 20 years. At the present I own, operate and solely drive a 32000 kg concrete mixer and am also in the process of updating my vehicle, with an order of a new model of Euro 6 standard, which is scheduled to arrive this summer 2018.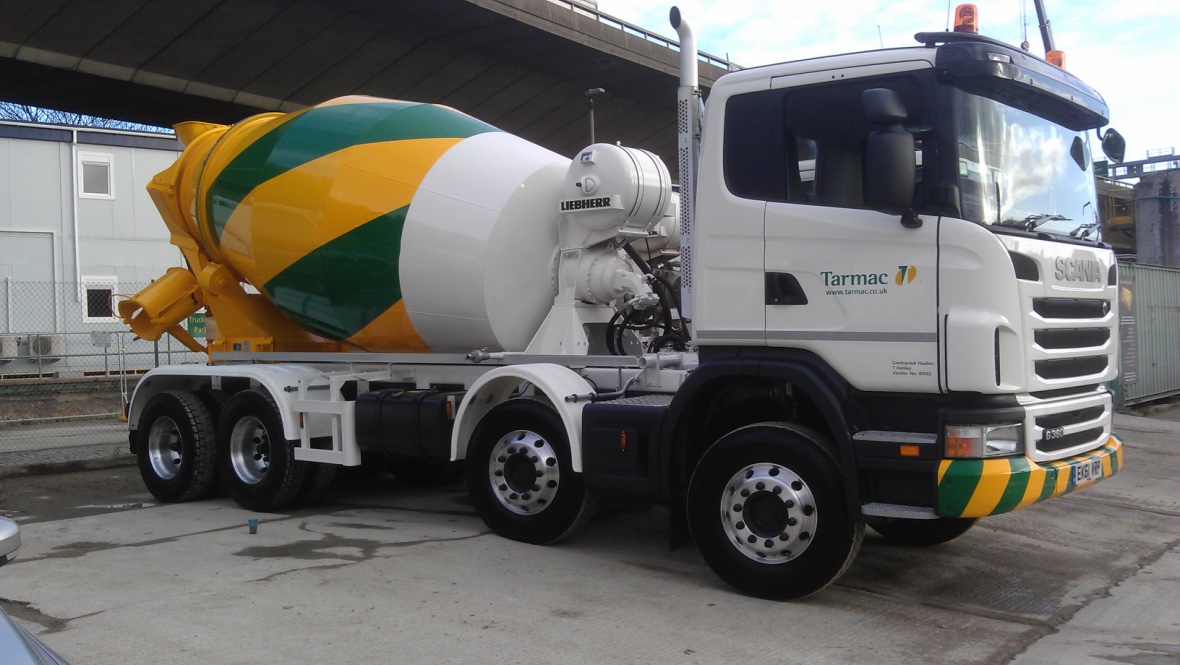 My role as a contract haulier, working exclusively for Tarmac, is to deliver readymix concrete on behalf of Tarmac Ltd, to customers within the London area.
FORS was promoted and encouraged to all Tarmac hauliers, to initially achieve Bronze standard.
After achieving Bronze standard at the first attempt, I was then inspired further to go on and achieve Silver standard in June 2017, as I appreciated the benefits that FORS offered by improving and continuously monitoring vehicle data.
"FORS, with their continued advice, has helped me strive to be a more informed, confident and professional owner driver" – Terry Henley – Operator
My reasons for achieving FORS GOLD, are to progress to the highest standard possible, to display to all, that my commitment and dedication to the safety and environment is paramount to me as an owner driver.
I also take very seriously the safety aspect and any evolving changes relating towards daily operations including myself, my vehicle, the public and my surroundings.
Being a FORS member and working alongside Tarmac, I have amassed a greater work based knowledge relating to all aspects of my working environment, achieved through the use of FORS e-Learning, regularly attending courses, including safe urban driving, recommended by FORS website and receiving regular email updates.
As a sole driver/operator, I have gained a wider understanding of not just other road users but especially cyclists/motor cyclists and pedestrians. As a result, it has helped me be more understanding towards vulnerable others. With my increasing knowledge through constant learning and awareness, I am confident of maintaining my high standards, continuously in my working day.
"FORS, has helped aid me to continue going forth, to implement my excellent safety standards" Terry Henley – Operator
My current vehicle meets all CLOCS/Crossrail strict criteria, including beacons, Class IV,V,V1 mirrors, side sensors, left turn signal alarm and cameras. My vehicle also has blind spot signage fitted both front and rear.
With the aid of the vehicle safety equipment and FORS training, I can ensure as much as possible, that I can continue to maintain excellent safety standards, as shown with nil accidents for eight years.
Looking to the future, my plans are to achieve FORS GOLD accreditation, which will therefore help me to continue to be safety aware at all times and to keep educating myself through FORS. Also by updating my vehicle to a EURO 6 model, I can be confident that I am doing all that I can to help protect the environment thus therefore reducing emissions along with ensuring I have the very latest safety equipment fitted to help other road users and myself.
Once I was Bronze accreditation, I decided to go for the Silver accreditation in 2017 as I was already personally fulfilling requirements to gain Silver accreditation. Now after achieving Silver accreditation, I strive to be the best I possibly can, which is why I seek to achieve Gold.
MPG

Incidents per

20,000 Kms

Number of PCNs
Jan-Dec 2016
5.32
0
0
Jan-Dec 2017
5.75
0
0
Percentage improvement
8.1%
100%
0%
Part of Tarmac policy is for all contract hauliers to complete a comprehensive medical questionnaire/declaration on an annual basis. As the only driver of my vehicle, this is solely my responsibility to declare and report any medical issues that may arise. Along with an annual declaration on fitness to drive, I also am obliged to be examined and certified by a General Practitioner every 5 years.
As a sole driver/operator, I work closely with Tarmac, who implement a recruitment policy whereby all new driver/operators are trained to represent Tarmac to the highest standards ensuring that safety is a priority at all times.
Part of being a responsible operator/driver is to reduce as much noise as possible, therefore routinely driving smoothly, switching engine off where and when possible and using the lowest revs whilst discharging concrete.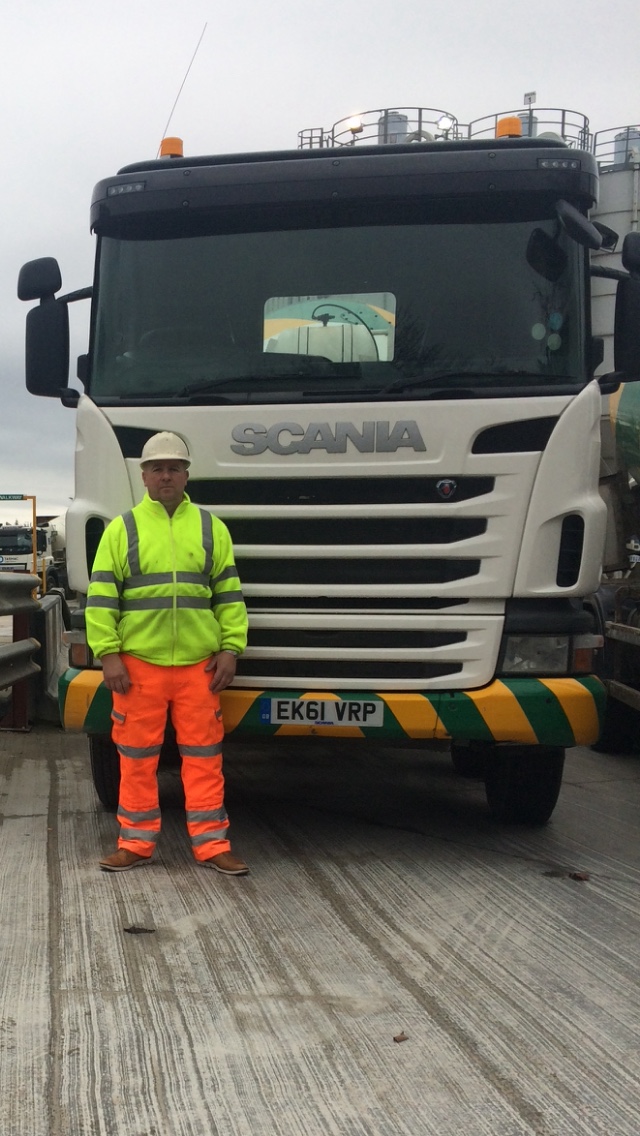 Due to the nature of my work, there are no other alternatives to complete my deliveries other than by road and at present there is no vehicles produced yet that is suitable for the nature of my work, other than diesel engines.
Whilst at present, diesel engines may not be considered the most environmental friendly, until an alternative product is supplied, my responsibility to the environment is to be as considerate as possible, which by replacing my vehicle regularly to a more advanced environmental Euro 6 vehicle, which I am doing this summer, I feel confident they I am pursuing my goal to be equipped to the highest standards possible in this day and age.
Achieving Gold will enable me to work towards these goals and help me to improve further the safety standards whilst reducing emissions through a more up-to-date less polluting vechicle.
Please note: All published FORS Gold case studies have been submitted by the accredited company named above and transcribed verbatim.