We are leading providers of grab hire, muck away and haulage services for civils and utilities projects operating in London and the Home Counties and are located in Wembley. We were established in 2002 and have worked on many large projects which include working closely with London Local Authorities and County Councils we recently won a contract with Lewisham Council as part of a regeneration project. Raj Nawag our Operations Director has been involved in the FORS process since joining the company, seeing progress from Bronze status through to Silver and Gold, both of which were achieved in 2017. Raj reflects below on the past year as a Gold member of the Scheme.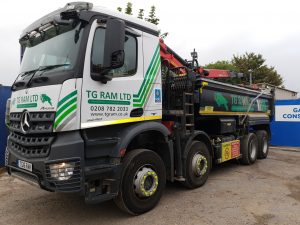 TG Ram has continued to improve its road safety record which includes greater driver participation in progressive training with FORS e-learning providing the tools to ensure awareness of consideration of vulnerable road users remains with them whilst on the road and on site. We believe the achievement of the Gold accreditation has stood us in good stead to compete with our peers in the industry when tendering for contracts when FORS standards are seen as a mandatory requirement. We are also accredited against ISO 9001, 14001 and 18001 standards.
We believe that as FORS has grown in importance, especially in the construction industry where expected quality standards appear to be ever increasing, we need to be ahead of the game and achievement of the Gold standard has ensured we are in the best position to take advantage of all the benefits the Scheme offers, including the competitive advantage to be gained.
"FORS has helped us to develop a conscious awareness of the way we operate", Cristinel Tilvar – Founder and Managing Director.
We continue to be alert to manging our fuel usage and associated vehicle activity and have made a direct comparison between the outputs for the last 12 months. By tipping more locally as part of our strategy to bring down carbon emissions together with our increased use of rail to transport more of our waste material this has also had a positive impact on reduced accident rates. The improvements seen are shown in the table below.
| | | |
| --- | --- | --- |
| | Fuel used (litres) | Incidents per 100,000 Kms |
| Aug 2017-Jul 2018 | 241000 | 1.88 |
| Aug 2016-Jul 2017 (Gold) | 215574 | 0.79 |
| Percentage improvement | 11% | 58% |
Driver fitness and health
Our driver operatives' fitness and health is monitored closely and we provide them with an annual assessment which includes closer examination of any medical issues potentially affecting their ability to drive. They are also assessed professionally every three years with any concerns referred appropriately for consultation and a "Certificate of Fitness" issued where no issues are identified. Over the past 12 months we have been actively encouraging gym membership and cycling to work.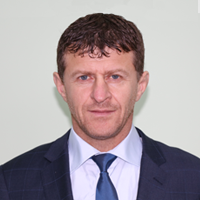 Strategy for recruiting new drivers
We want to ensure we recruit the best drivers for our business in line with the way we operate as a business and will be making more use of our website to promote us and the transport industry in general. By also looking out for opportunities to work with other recruitment channels including agencies, social media and local schools and colleges we aim to establish TG Ram as an employer that provides development opportunities. We have been promoting awareness of driving as a career in transport cafes, Portakabins, and social media including Facebook and LinkedIn.
Noise assessment
With regard to noise assessment the nature of our business and the type of customer (including local London Authorities and County Councils) ensures the construction and waste sites we visit are controlled and monitored through site specific risk assessments. We have introduced a series of regular toolbox talks to reinforce noise reduction on site and at customer premises and these will complement the already strict on site monitoring undertaken through the various on-site risk assessments which we are required to adhere to which specifically relate to minimising/reducing noise levels.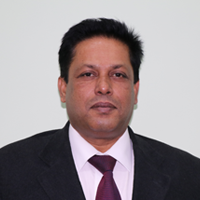 Modal shift and alternative vehicles
Although we are not aware of any current alternative vehicles on the market to fit the type of HGV used in our operation we are aware that gas powered and hybrids are potentially being developed have been keeping alert to such vehicles becoming available although there is nothing on the market which currently suits our needs. We continue to update driver awareness of the effects of poor driver behaviour and drivers (as well as transport management) have again undertaken the FORS e-learning module Lo City which has provided them with information and techniques on maximising fuel efficiencies and reducing environmental impact. These have been complemented by regular toolbox talks relevant to fuel economies. With our growing fleet of Euro 6 vehicles, a significant reduction in distance travelled by tipping waste for recycling locally and increased use of transport by rail we are seeing an improvement on fuel efficiency which we expect to continue in the coming months.
In summary we know about the benefits that FORS provides as a member at all levels and will having been a Gold member for the last 12 months this, we believe has contributed to the successful tendering of contracts. Going forward we will continue to seek ways of benefiting operationally through consolidating existing systems, driving down fuel costs and growing the business.