A&M Tippers Ltd formally known as MS Cheema London Ltd is a sub-contract haulier for Tarmac transporting asphalt and aggregates to various location in and around the London region. Avtar Singh, managing director of A&M Tippers Ltd continually observes the FORS standard when reviewing and making decisions for the business, having recently acquired a new vehicle in March this year. Avtar explains how FORS has helped the company become a more compliant operator helping to be safety conscientious.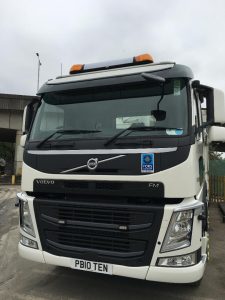 We first heard about FORS whilst tendering for work in London and through Tarmac. When we looked at the benefits of joining the scheme, we saw that these were the standards that we wished to adopt for A&M Tippers ltd. The information and tools provided by FORS have continually enabled us to produce documents and prepare effectively for the annual audits.
Once we were Bronze we decided that we should progress to Silver because we were already doing everything that was required for the Silver accreditation in particular my lorry had all the safety equipment fitted and I have already done the Safe Urban Driving Course. Once we were Silver accredited we decided to show best practise and make ourselves standout from our competitors and go for the Gold accreditation. FORS provided us with the training and tools that improved our policies and procedures.
In the last 12 months we have continued to manage our fuel usage and monitor our emissions output for our vehicle and as a company, we have continued to educate our drivers and staff on how these areas can be improved through the tools of e-learning. We actively encourage our drivers using the training planner, to continue the e-learning journey of which they complete the cycle safety every year, as well as other courses as in London there are so many vulnerable road users.
"Safety is one of the core values at A&M Tippers ltd with road safety and the safety of vulnerable road user playing a key part." – Avtar Singh (Director)
The e-learning resources available to me have also helped a great deal for example the locity course has helped my knowledge for the fuel management and emisssions. The modules on FORS have helped me expand my knowledge and safety skills on the road.
"Since implementing FORS into our company we feel it is invaluable to us moving forward as a business." – A.Singh (Director)
Our reason for wanting to remain a FORS gold accredited business is due to the noticeable improvements seen whilst working at gold accredited standard. Having the gold accreditation as evidence of our hard work increases our credibility, and assures our current clients that we are working using the best practices.
We have kept our incidents and PCN to Zero and have a .05% fuel improvement.
| | | | |
| --- | --- | --- | --- |
| | MPG | Incidents per 100,000 Kms | Number of PCNs |
| Jun16-May17 | 8.43 | 0 | 0 |
| Jun17-May18 | 8.47 | 0 | 0 |
| Percentage improvement | 0.05% | Nil | Nil |
A&M Tippers Ltd as a company require a health declaration to be signed annually. It is my responsibility for the safety of the vehicle and people around me that if I was ill or taking medication that could affect my ability to drive the vehicle would be parked up until such time I was fit to drive again.
We do not have a reason to recruit as I am an owner/driver, if the vehicle was off the road for a long period I would sell the vehicle.
Loading only takes place at our operating centre as it is at the Tarmac plant in Hayes. We do not carry out servicing etc at our operating centre, so we do not add to the noise pollution created at the site.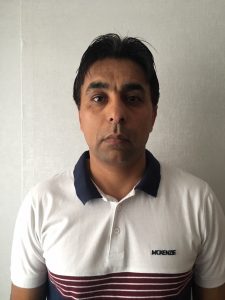 At the present time we are unable to find a vehicle that can replace the current vehicle with Hybrid or Hydrogen that is capable of carrying out our work, our 32 tonne tipper is a Euro 6 engine which has an impact on reducing our carbon footprint.
Continuing our Gold FORS journey has improved our business and will continue to help us improve our daily operations by keeping the standard of best practice. FORS provides us with the right tools to show that A&M Tippers Ltd, will continue monitoring and improving where possible fuel management and driver training.
Becoming FORS Gold accredited last year has shown that our company is dedicated to continual improvements in our service to Tarmac and their customers and keeping our FORS Gold will show that we are a successful, dedicated business.
At the present time we are not using Social Media as our work is directly franchised to with Tarmac, so we do not have the need to advertise our company for work, but feel in the future it is something we will look to using to show our achievements as a company.