TL Smith mixers Ltd is a sub-contract haulier for Tarmac and Breedon, the company was started in 1981 by Terry Smith. They transport premix concrete delivering to various construction sites in the London region. Director and driver Terry Smith continually observes the FORS standard when reviewing and making decisions for the business. FORS has helped the company become a more compliant operator helping to be safety conscientious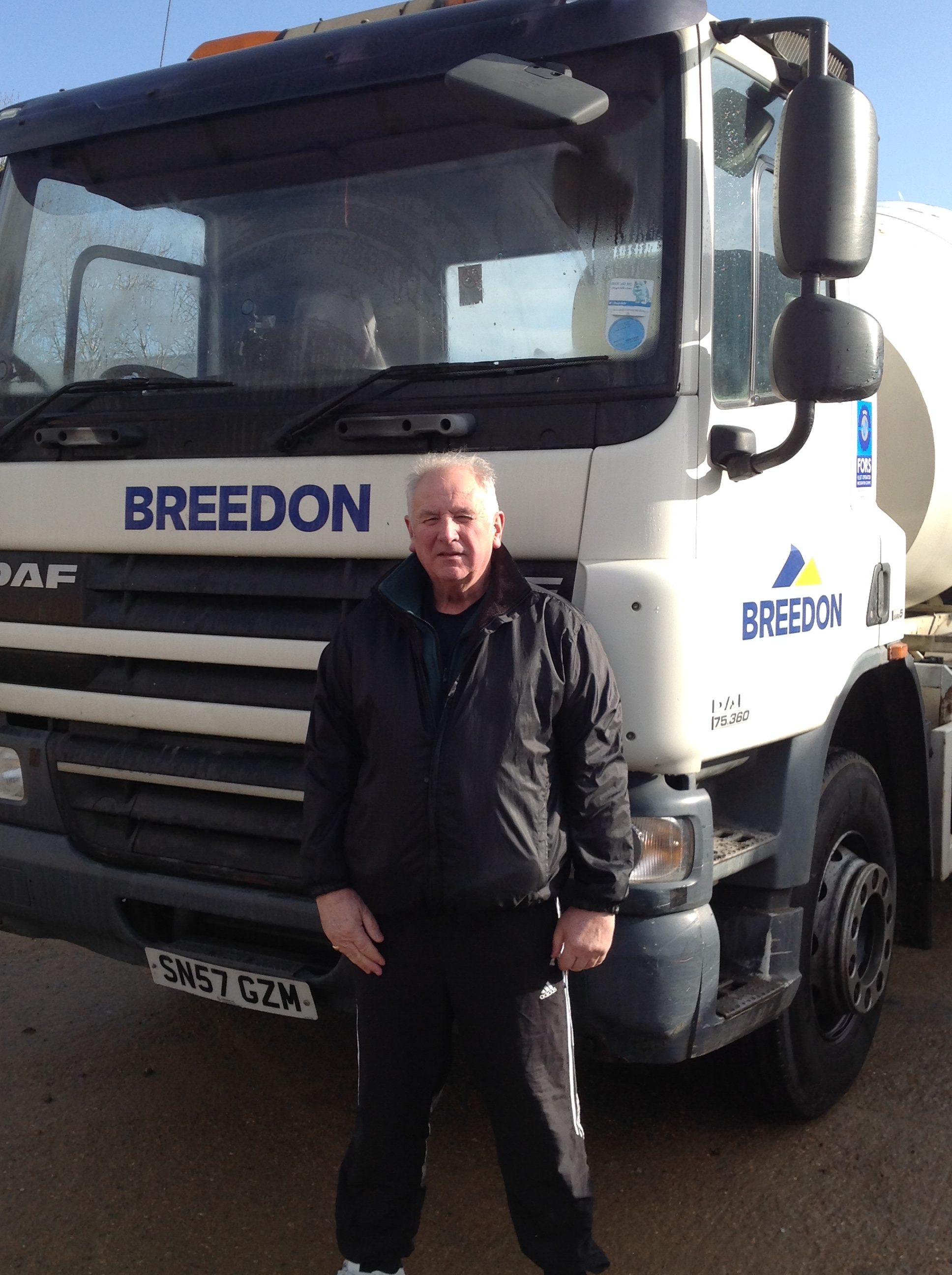 We were introduced to FORS when tendering for work across London. When we looked at the requirements and benefits of joining the scheme we saw that they fitted in perfectly with our company of improving safety whilst complementing our drive to improve fuel efficiency and reduce our environmental impact
The information and tools provided enabled us to produce mandatory documents and prepare effectively for annual audits.
We take compliance and safety very seriously, so when we achieved our Bronze accreditation first time, it showed we were definitely benefiting from being part of FORS.
FORS has helped us by providing training and information via there toolkits that improved the company and the way it is run. After the achievement of our bronze, we obtained our Silver FORS Accreditation, once the silver accreditation had been attained the focus was to achieve gold status
'Since implementing the FORS standard, we have seen improvements in our fuel management. We have also improved and furthered driver knowledge using the e-learning provided by FORS.' – Terry Smith Company Director
FORS e-learning will continue to be a practical way of improving our knowledge and learning from others for all at TL Smith mixers Ltd.
FORS has proven to be an invaluable source of information and support to our business-Terry Smith, Director
We continue to improve on fuel management figures and to keep our our incidents and PCNs to zero.
| | | | |
| --- | --- | --- | --- |
| | MPG | Incidents | Number of PCNs |
| Mar 17-May17 | 4.82 | 0 | 0 |
| Jun17-Feb18 | 4.85 | 0 | 0 |
| Percentage improvement | 1% | nil | nil |
All our drivers complete a Medical Declaration on an annual basis, employees always inform the company immediately of any medical issues.
If we need to recruit new drivers, it is usually by word of mouth and recommendations, we have found the young driver training scheme and the possible use of the Forces website, which is encouraging ex-servicemen into new trades.
We have looked at possible noise pollution generated by our vehicles to include loading point and delivery point.
We have looked into alternative transport modes and the possibility of an alternative vehicle to include Hybrid and hydrogen powered vehicles,                             when vehicles are bought to the market that enables us to use them for our workload, we will definitely look into the possibility.
Our plans for the future are to continue monitoring and improving where possible fuel management through ongoing driver training.
Becoming FORS Gold accredited will show that our company is dedicated to continual improvements in our service to our contractors and customers.
Please note: All published FORS Gold case studies have been submitted by the accredited company named above and transcribed verbatim.