Made up of over 20 businesses spanning trade, home improvement and the DIY markets, the Travis Perkins group distribute building materials through a national branch and store network of over 2000 locations and employ over 28000 colleagues. Karl Wilshaw, Head of Fleet for the Contract Merchant Division discusses improvements made in driving standards and the awareness of in-cab technology amongst their drivers following a powerful CILT (part of the FORS community partnership) conference through its own 'Box it' campaign.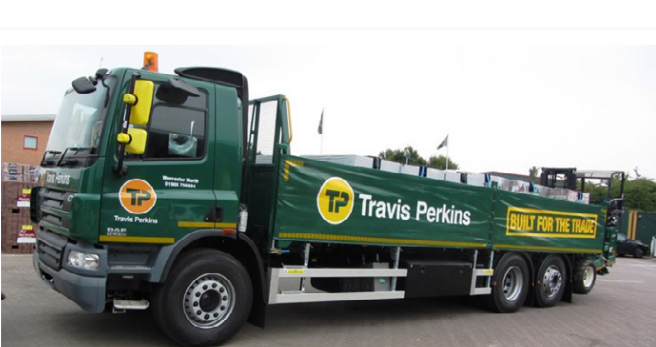 The Travis Perkins group are a founder member of FORS. We not only recognise the many benefits of membership to the scheme, but also firmly believe in FORS primary purpose to raise the level of quality within fleet operations.
Being an established member we have recently had our Systems Audit, checking all our policies and procedures, along with evidencing a number of data reports to show improvements along with our business challenges. The process has encouraged us to review our policy document in the areas of driving standards and in cab technology. To support, we launched our 'Box it' campaign.
Progressing through to the FORS gold standard has focused the business on continual improvement in many areas. In the past 12 months, one of our main focus areas has been around tackling the use of in cab technology. Recent incidents in the news has highlighted drivers are frequently distracted by their own personal mobile phones and other mobile devices, which as we are all aware of, can have serious implications on the safety of others. The Group looked to improve our current standards, and hence introduced the "box it" campaign.
Fleet manager James Jeffery explains 'the issue around drivers using their own mobile phones is one we had struggled to control, given the lone worker status, the introduction of this scheme has been embraced by drivers and management alike, and provided a potential lifesaving step change to how we conduct ourselves whilst driving'.
As part of our professional development plan, the FORS practitioner workshops we have recently attended has broadened the knowledge of the leadership team across our transport functions.  Through various educational training offered through FORS, we have reviewed and developed our policy document.
Drivers increasingly use in cab technology, and the Practitioner course has led us to review our policies and operational procedures. The FORS workshops made us think of better ways to communicate policy and to support the policy, our 'Box It' campaign launched, bringing focus to the area of distractions. To increase awareness in our depots and to engage with our drivers, we asked our drivers to sign our 'Box it' posters which are clearly displayed in all of our depots.
Head of fleet Karl Wilshaw shares 'In 2016, I attended a CILT transport and logistics safety forum conference which highlighted the use of mobile devices whilst driving. Along with our FORS practitioner training and general guidance of the FORS standards we have progressed the 'Box it' campaign. In October 2018, I will be delivering a speech regarding the success of this campaign at the CILT conference and hope that industry will recognise its value and share in its successes in their own campaigns.
One of our main motivations for progressing from Bronze to Gold is that many of our contract customers stipulate the accreditation as part of their supply chain requirements and by being a gold member, we meet the requirements of CLOCS.
| | |
| --- | --- |
| | Serious Incidents |
| Jan-Dec 2015 | 229 |
| Jan-Dec 2017 | 102 |
| Percentage improvement | 55% |
On comparison to the number of serious incidents we had in 2015, 2017 saw a reduction of 55%. Although this reduction cannot solely be attributed to our 'Box it' campaign, this forms a part of our journey and cultural change within our business which also embraces the FORS principals.
The 'Box it' campaign is only one part of our commitment to the FORS gold standard which has seen us introduce over twenty low entry high visibility vehicles into our business and will see the Travis Perkins group explore the first all-electric crane vehicle in 2018. This will help to further reduce emissions and environmental impact.
To conclude, we are extremely proud to have achieved FORS gold standard. Many of our contract customers require the standard to enable us to deliver to their sites however FORS has benefited us in many other areas including greater road safety to better training which includes vulnerable road user training. Holding the FORS Gold standard will help maintain our focus on continual improvement of all that we do in our transport operations.
Please note: All published FORS Gold case studies have been submitted by the accredited company named above and transcribed verbatim.