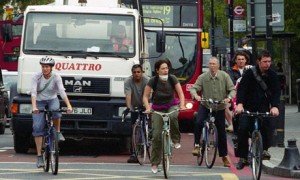 Don't forget that FORS on-cycle training must now be renewed every five years, and not three as previously required in version 3.3 of the Standard. Please note that the three year historic training will be extended by two years.
Requirement S5 vulnerable road user safety training requires on-cycle hazard awareness training to be completed by drivers. This aims to ensure that all drivers have the knowledge, skills and attributes required to recognise, assess, manage and reduce the risks that their vehicle may pose to vulnerable road users.
Full details on how to demonstrate the new training requirements can be found in the new 'Guidance on demonstrating the requirements of the FORS Standard'.